Career Opportunity: Executive Assistant
January 29, 2018
Capitalize Albany Corporation, a not for profit economic development corporation, focused on activity within the City of Albany, New York's state capital city is seeking a highly-motivated and experienced candidate for Executive Assistant. The successful candidate must be well organized, personable, be able to take direction and also act independently. This is a fast-paced, dynamic environment. The Executive Assistant reports directly to the President. The incumbent regularly, frequently, and independently interfaces with high-level internal and external contacts requiring considerable discretion, initiative and confidentiality. An integral responsibility of the position is to support the President and Executive staff with scheduling, organization and other administrative tasks. Salary commensurate with experience and skill set.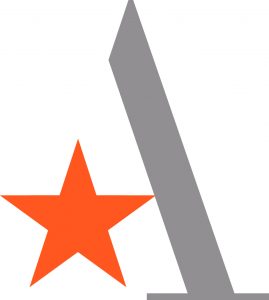 Please e-mail cover letter and resume to:
Sarah Reginelli
President
Capitalize Albany Corporation
21 Lodge Street
Albany, New York 12207
Development@capitalizealbany.com
Specific responsibilities include:
Assists management with the execution and implementation of annual operating plans that support strategic direction set by the Board of Directors.
Researches, prioritizes, and follows up on incoming issues and concerns addressed to the President, including those of a sensitive or confidential nature. Determines appropriate course of action, referral, or response.
Manages scheduling for senior staff, ensuring that the schedule is followed and respected.
Adheres to compliance with applicable rules and regulations set in bylaws regarding board and board committee matters, including advance distribution of materials before meetings in electronic/paper format.
Manages the administrative duties of three Boards.
Organizes and attends monthly board meetings ensuring a quorum and taking minutes.
Assists with the production and distribution of marketing, business outreach and publicity materials.
Maintains membership list and assists with the annual membership drive.
Assists with the organization and implementation of corporate events as needed.
Prepares and edits correspondence, reports and presentations.
Provides information by answering questions and requests.
Ensures operation of equipment by completing preventive maintenance requirements; calling for repairs; maintaining equipment inventories; evaluating new equipment and techniques.
Maintains supplies inventory by checking stock to determine inventory level; anticipating needed supplies; placing and expediting orders for supplies; verifying receipt of supplies.
Files and maintains corporate documents.
Prioritizes conflicting needs; handles matters expeditiously, proactively, and follows-through on projects to successful completion, often with deadline pressures.
Other duties as needed.
Credentials, Experience and Skills:
Two years of college or business school; at least 2 years of comparable experience in a similar environment; or equivalent combination of education and experience
Excellent computer skills including MS Office Suite: Word, Excel, and PowerPoint.
Strong attention to detail.
Ability to multi-task, organize and prioritize work, and change directions as needed.
Excellent written and oral communication skills.