Capitalize Albany Corporation
Attracting investment and helping businesses grow in Albany, NY for more than 30 years!
A catalyst for economic growth, Capitalize Albany Corporation facilitates transformational development projects, serving as the City of Albany's economic development arm. A registered 501(c) (3) not-for-profit organization implementing programs and resources to create, retain, and attract business in the City of Albany.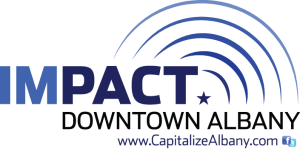 Impact Downtown Albany is the action-oriented strategy tapping Downtown's power to drive community and economic growth in the City of Albany and the Capital Region. To learn more about this game-changing strategy, click here.