Our 2021 Annual Report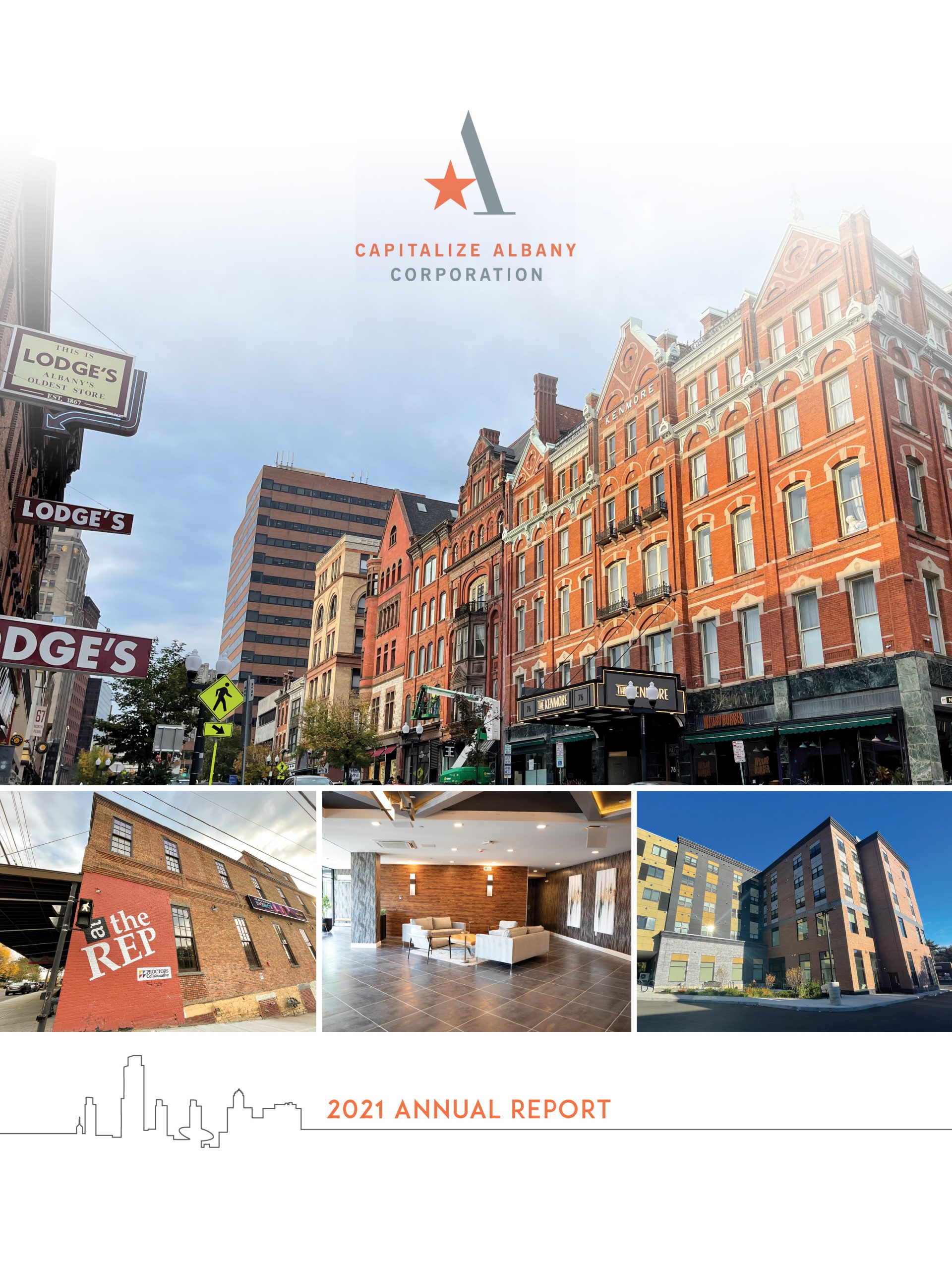 Click here or above to read and learn more.
In review of 2021, Capitalize Albany Corporation's annual report presents an incredible year of investment in the City of Albany. For more than forty years the work of Capitalize Albany Corporation has elevated the City of Albany.
Capitalize Albany has catalyzed more than $2 billion in new investment citywide through business, real estate and strategic development. Our strategy-driven approach is transforming Albany's commercial real estate landscape, strengthening Albany's neighborhoods and shaping a brighter future for the City and greater Capital Region.