New Apartments Coming to Downtown Albany
January 13, 2011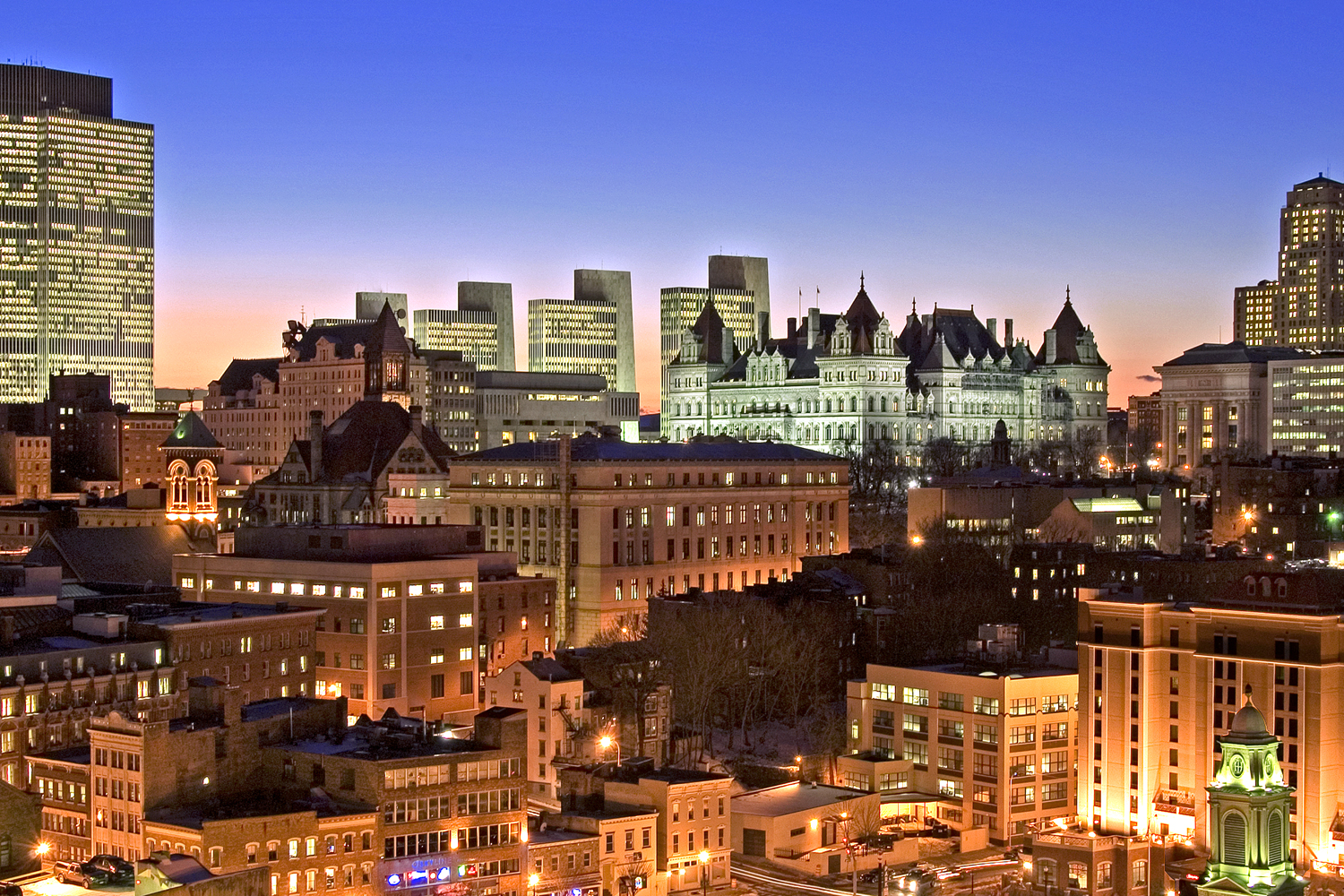 Albany, NY – The Capitalize Albany Corporation has approved financial assistance to support another downtown residential project that will rehab a vacant building. This project will continue the trend of downtown residential development, with 4-6 Sheridan, LLC, redeveloping the 20,000 square foot building located on Sheridan Avenue between North Pearl and Chapel Streets.
"Today is an exciting day for residential development in downtown Albany," said Mayor Jennings. "This building, which is a substantial part of our downtown and entertainment district, will provide high quality housing to the people who live and work in this neighborhood, and will add to the vibrancy of this district. Its proximity to 17 Chapel, which is currently under construction, is further evidence of downtown's emerging residential neighborhood."
4-6 Sheridan, LLC formally purchased the property last week and will begin rehab work immediately. When completed, the building will consist of 15 one bedroom apartments on the second through fifth floors.  The first floor is being reserved for a commercial use; possibly a restaurant or retail space.    Total renovation costs are estimated to be over $1 million.
This project funding is a partnership with $325,000 in financing from the Capitalize Albany Corporation's Real Estate Loan Program.  Another $150,000 will be coming from the New York Main Street Program, which provides resources and technical assistance to communities to strengthen the economic vitality of the State's traditional Main Streets and neighborhoods. The program is administered by NYS Homes and Community Renewal, which consists of all the state's newly integrated housing and community renewal agencies.
The announcement of this project is a particular victory for downtown residential development. When considered along with the two dozen other apartments that have come online in the last year, all of which are fully rented, and the 24 luxury condos being constructed at 17 Chapel Street, it shows the momentum building in the downtown residential market.
"We're very excited to be part of the groundswell of residential development in downtown Albany," said 4-6 Sheridan, LLC's spokesperson, Clemente Parente, Esq.  "We believe that there is strong demand from people who would like to live in the city, and we hope that this is just the beginning of more projects to be developed by our group."
With renovation projects happening in other parts of downtown, including at 17 Chapel Street and on both North Pearl and Broadway, this was a prime location for redevelopment.  This building, the former Skyline Bar and Big House Brewing Company has been vacant for two years and has been part of a bank foreclosure.
"We are excited to see this property, which was such an integral part of the redevelopment of Downtown in the late 1990s, come back on line with such a great use," said Georgette Steffens, Executive Director of the Downtown Business Improvement District.  "All of the apartments in Downtown are rented.  People want to live here among the best fine dining and arts and entertainment venues in the City."
The 15 units in this elevator equipped building will consist of studio and one bedroom apartments.  Each unit will include exposed brick, central air conditioning, solid wood cabinetry, and solid surface countertops.  Stainless steel appliances will complement the hardwood floors and there will be a washer and dryer in each unit. Monthly rents are estimated to be between $900 and $1100.
"Vacant and underutilized property cases require tremendous amounts of time, energy and funding to develop," said Michael Yevoli, President of Capitalize Albany Corporation. "The project at 4-6 Sheridan is an example of how the policies, programs and initiatives developed by the City, State and the Capitalize Albany Corporation worked together to develop creating the positive change that they were designed to make."
The property will utilize the 485-a real property tax abatement program. The 485-a Program—administered by the City of Albany— is a tax abatement program which applies to structures in the City that are converted from commercial to mixed use. The assessment of the existing building (pre-development) is held in place for the first eight years following conversion, and beginning in year nine, 25 percent of the increase phases in each year until full assessment in the 13th year.
The project is expected to begin immediately with units to begin renting in fall of 2011.4-6 Sheridan Floor Plans