Capitalize Albany Corporation Backs URI Regional Growth Strategy Releasing Completed Impact Downtown Albany Strategic Plan Documents
July 30, 2015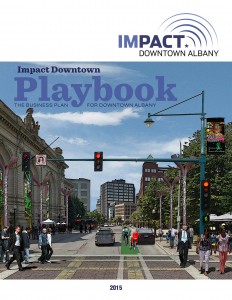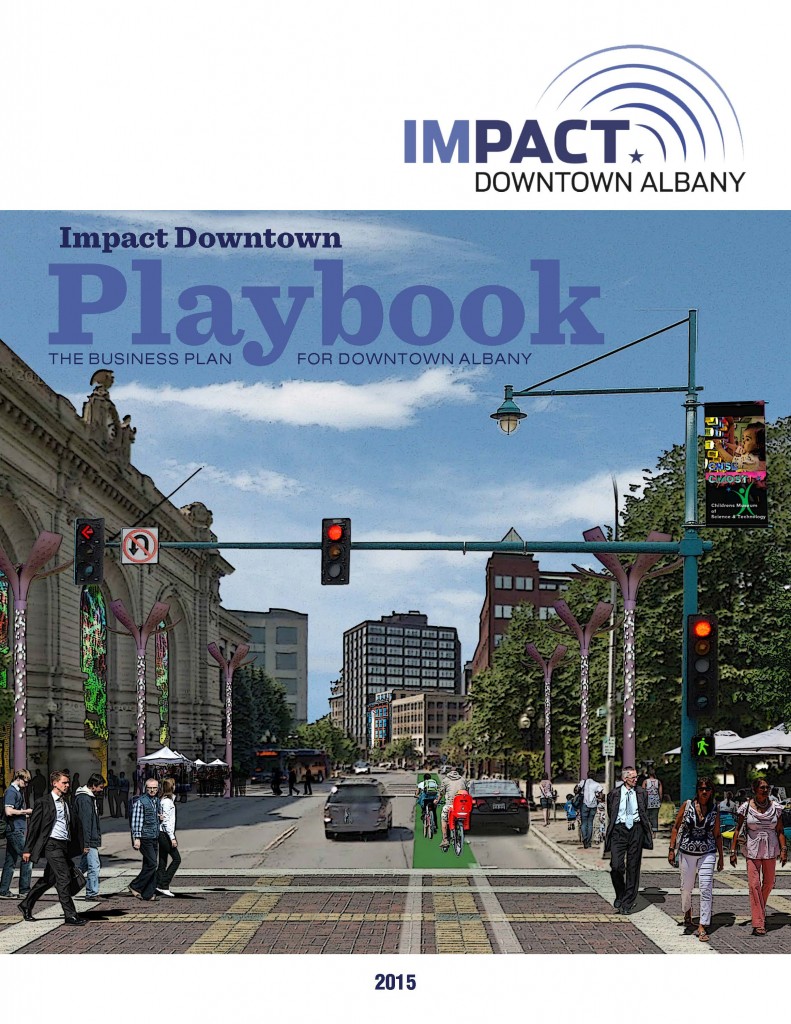 The Capitalize Albany Corporation Board of Directors authorized release of the market-driven, action-oriented strategic plan, Impact Downtown Albany, completed last fall to serve as a business plan and Playbook for downtown Albany development. In consideration of the opportunities that the State's Upstate Revitalization Initiative competition offers Albany and the entire Capital Region, the Capitalize Albany Corporation Board of Directors announced the plan will be provided to the Capital 20.20 initiative for their use as a valuable resource in developing a regional growth strategy to benefit the entire region as they enter this year's competition.
The Impact Downtown Albany Playbook is now also available on capitalizealbany.com to serve as a tool and public resource. Implementation of the plan has already begun to shape Albany's Downtown, adjacent warehouse district and waterfront.
"Impact Downtown Albany is a first-of-its-kind, fully comprehensive, future-focused strategy for downtown," said Sarah Reginelli, President of Capitalize Albany Corporation. "Downtown is seeing unprecedented growth with more than $250 million of investment recently completed and underway. Implementation of the Impact Downtown Albany strategy is fueling this momentum. Considering its effectiveness, and knowing the market opportunities it has uncovered, the Board identified the strategy as an important tool for the Regional Council as they craft their response to Governor Cuomo's Upstate Revitalization Initiative challenge."
To read the official announcement press release, click here. Click here to read the Impact Downtown Albany strategy Playbook.
To read implementation news, click here.
IN THE NEWS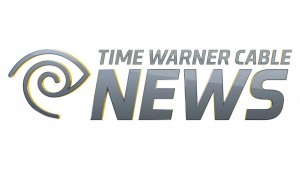 Newly Released Playbook For Revitalizing Downtown Albany

Details of Impact Downtown Albany Released

Capitalize Albany Corp. Unveils Plan to Revitalize City