Huck Finn's Playland Celebrates Opening and Reveals Planned Initiatives to Give Back to The Community This Inaugural Summer
July 2, 2015
Congrats @HucksPlayland best way to open an amusement park? Commemorative train ride @AlbanyCityHall @MCCoyCountyExec pic.twitter.com/Rs6te01N2D

— Capitalize Albany (@CapAlbanyCorp) July 1, 2015
On Wed. members of the community, Albany Mayor Kathy Sheehan, State and community leaders joined President and CEO Jeff Sperber and Executive Vice President and CFO Reid Sperber to celebrate the formal grand opening of Huck Finn's Playland. Kicking off the new amusement park's inaugural summer, the Sperbers thanked the community for its support and outlined planned initiatives being implemented at the park to give back to the community and benefit the area's youth.
"These rides and this amusement park are here today because of the people that came together," said Jeffrey Sperber, President and CEO of Huck Finn's Warehouse and More. "We couldn't let the park disappear. Beyond creating some of our childhood's greatest summer memories it has done so much for this community and especially our area's youth, we want to see that impact continue for generations."
The new location not only provides local children with an unprecedented opportunity to enjoy the park, it will also provide new economic opportunities for the area's youth through targeted employment and youth development programs supported by charitable giving.
In partnership with the City of Albany, announced yesterday, Huck Finn's Playland will serve as a site to provide employment opportunities and support the City of Albany's LIGHT (Learning, Initiative and Gaining Headway Together) Summer Youth Employment Program. In total Huck Finn's Playland will provide more than 130 jobs, more than 50 and counting of these jobs are being provided to those participating in the City's Summer Youth Employment Program this summer.
"This is a wonderful initiative to help find employment for Albany youths.  My first job was at an amusement park and I'm excited for those taking advantage of this opportunity," said Albany Mayor Kathy Sheehan. "Huck Finn's Playland gives Albany children and families a fun destination, provides more than 130 seasonal jobs, and serves as a catalyst that will attract thousands of people from the entire region helping to further connect downtown Albany to its neighboring warehouse district."
The program runs five days per week for five weeks from July 7 through Aug. 7. The program is designed to provide any young City of Albany resident, age 14-18, with a summer work experience. The goals of the program are to introduce and prepare youth for the world of work by helping youth identify career interests, attain skills and good work habits and provide income to youth, which may also supplement family income.
A second initiative supporting the area's youth was also announced today. The bricks (already available for purchase near the park's entrance with the option of a personal or family message engraved) will be utilized to support local youth development oriented organizations. Furthering Huck Finn's Playland's summer youth initiatives, proceeds from the sale of these bricks will be donated to the City of Albany Police Athletic League (PAL) and the Ronald McDonald House Charities of the Capital Region.
Huck Finn's Playland will provide more than 130 jobs and will build on the mix of new restaurants and retail opening, along with residential units being developed in Albany as the City continues to encourage investment in its warehouse district.
"The relocation of the original amusement park rides and attractions is another monumental step forward in growing the community and connecting downtown Albany to the neighboring warehouse district," said Sarah Reginelli, President of Capitalize Albany Corporation. "It's wonderful to see the park's rides moving again at the new Huck Finn's Playland. Thank you and congratulations to the Sperbers."
To read the full grand opening event press release, click here. To view photos from the event, click here.
In The News

A Beloved Amusement Park Gets A New Life in Albany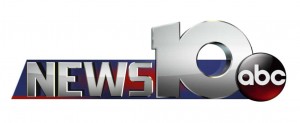 Huck Finn's Playland Opens

Photos: Huck Finn's Playland Grand Opening

Another-Go-Round: Hoffman's Playland Rides Start New Life at Huck Finn's