Opportunities Brewing In The Warehouse District
December 7, 2015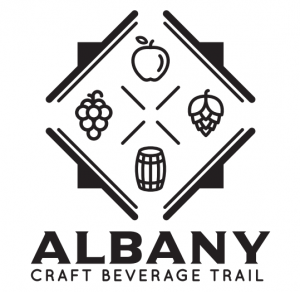 Impact Downtown Albany is catalyzing change in Albany's warehouse district. As an ever-expanding vision for the district fuels even more anticipated growth, this eclectic district is already home to a unique nightlife destination, a brewing and a distilling cluster.
Four establishments on Broadway came together to form the Albany Craft Beverage Trail. Nine Pin Cider, Albany Distilling Co., C.H. Evans Brewing Co, (at the Albany Pump Station) and Druthers Brewing Company officially launched the new nonprofit in October with the goal of furthering the warehouse district's revitalization through business growth and increased tourism to the area. Read more about that here in the Times Union.
The trail's newest brewer, Druthers Brewing Co. opened the doors to its new second location at 1053 Broadway in early summer. With the Albany location now up and running Druthers currently employs 240 people. An important expansion for the company, the new brewery and restaurant created 68 new jobs. Read more about Druthers' new location here.
Attracting the variety of businesses needed to create a live, work and play environment, the warehouse district is also a growing hub of software and customer service firms. The Soft-Warehouse District is a component of the Capital Region's Capital 20.20 plan competing in this year's state funding competition, the Upstate Revitalization Initiative. Read about those future investments coming to the warehouse district in the Capital 20.20 plan here.