Capitalize Albany Announces Grant Programs to Support Retail Business Growth in Albany
March 23, 2016
Two Programs Aimed at Attracting Retail Tenants and Driving Foot Traffic to Commercial Districts Backed By City of Albany Capital Resource Corporation
Capitalize Albany Corporation announced today the launch of two groundbreaking grant programs to benefit the City of Albany's various commercial districts and its downtown's retail market. At an informational programs launch event held at 59 North Pearl Street inside the former space of Jillian's, Capitalize Albany assembled City leaders, business owners, residents, other stakeholders and potential applicants to not just explain the grants' program guidelines, but the unprecedented momentum and opportunities now present behind the timing of their release.
Capitalize Albany will be accepting applications, available at www.capitalizealbany.com/grants. The Amplify Albany Grant Program provides resources for the implementation of exciting events that leverage the City of Albany's most unique and strongest assets. The program will strengthen the City of Albany's commercial districts and businesses by providing grant funding to non-profits, businesses and other organizations that will create and execute short and medium term innovative, authentic, unique and buzz-worthy promotional projects, events and programming.
The types of eligible projects are outlined in the program's guidelines. Outdoor markets, district-wide food or restaurant related competitions, pop-up shops and creative unified storefronts are a few examples of eligible activities suitable for the program. These events and other initiatives will engage residents and attract additional visitors to the City of Albany's various business districts. Applications will be accepted starting April 1st.
The Downtown Albany Retail Grant Program was designed to incentivize businesses interested in establishing a new downtown Albany storefront location, to support Albany businesses and those already existing in core downtown areas. Grant funding can assist with new location renovation and fit-up costs or with exterior improvements to properties.
To be eligible for this program, a project must be located in downtown Albany within the State Street, Pearl and Broadway districts identified in the Impact Downtown Albany strategy.  Please see the program guidelines for a map of program boundaries. Also all applications must be submitted on behalf of a retail business. Details of further eligibility requirements are available at www.capitalizealbany.com/grants, along with the program's application. Applications will be accepted starting May 1st.
In an effort to increase employment opportunities for local residents, Capitalize Albany Corporation has partnered with the City of Albany's department of Youth & Workforce Services. Awarded Downtown Retail Grant Program applicants will have the opportunity to work with the Workforce Services Office on identifying localized talent for their businesses.
Capitalize Albany Corporation encourages those interested in submitting an application to email staff at [email protected] or call (518) 434-2532 with any questions.
In The News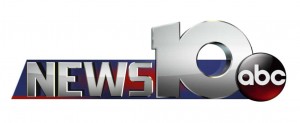 NEWS10 ABC's Heather Kovar joins Capitalize Albany to support local business growth

Albany unveils funding to support retail growth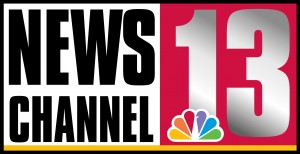 Albany grants $400K towards bringing in more visitors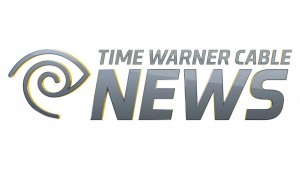 Capitalize Albany announces downtown grant programs

Big plans to boost downtown Albany
.@CapAlbanyCorp unveils grants to support retail business growth: https://t.co/a0z8PlUHrf via @BizEditorEric @timesunion @tubusiness #Albany

— Capitalize Albany (@CapAlbanyCorp) March 23, 2016
Capitalize Albany launches two grant programs to support business growth #CapAlbGrants @CapAlbanyCorp pic.twitter.com/nh9ZNIUqJh

— Heather Kovar (@HeatherKNews) March 23, 2016
Sarah Reginelli @CapAlbanyCorp announces $400k grants to support bus growth in downtown Albany NY pic.twitter.com/EZZk9EKhht

— ©Skip Dickstein (@SKIPSCAM) March 23, 2016