Contracts Signed Following Opening Date Announcement
April 25, 2016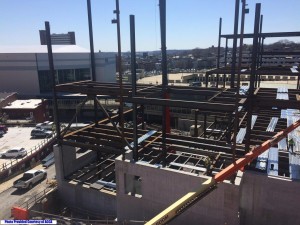 Albany Capital Center officials announced early this month that March 22 will be the opening date of the 82,000 square foot downtown convention center. Five formal commitments have been made, most of which contain multi-year contracts. More than 90 other events are currently in the pipeline at various stages of contract negotiations.
Altogether, the five committed events will attract 4,150 people, generating 5,500 hotel nights and close to $2.8 million in direct spending, according to the Albany County Convention and Visitors Bureau. The Capital Center is projected to attract 100,000 visitors annually.
Read more in the news below on this exciting announcement.
Albany Convention Center to Open Next March – Times Union
5 Groups Sign Contracts For Events At New Albany Convention Center – Albany Business Review