Newly restored 400 Hudson Avenue adds to quality affordable housing in Albany at Royce on the Park
July 7, 2016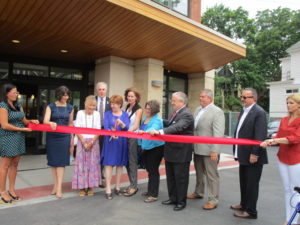 Capitalize Albany Corporation joined Albany Mayor Kathy Sheehan, Royce Mulholland, president and CEO of The Mulholland Group and other state and local elected officials to celebrate the grand opening of Royce on the Park, a newly restored and upgraded senior and disabled community living apartment building located at 400 Hudson Avenue in ‪Albany's Pine Hills neighborhood.
The Mulholland Group, a Lake Success based developer known for its work in development of affordable housing across the country, as the new owner of the formerly named Parkview Apartments, recently concluded a $16.6 million rehabilitation that saw all units renovated and rented to senior and disabled residents.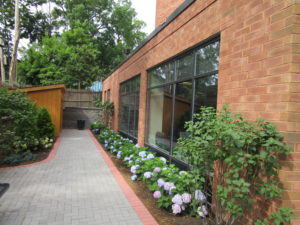 A project made possible by City of Albany IDA assistance, the building when acquired offered 179 units, TMG added an additional three units along with renovating the property in order to bring the structure in line with today's codes and standards.
Royce on the Park is 100 percent accessible and features a first of its kind fully accessible outdoor space and garden along with extensive art installations throughout the building – at no charge to residents.
The scope of the renovation was extensive and included new kitchens, flooring, painting, installing air conditioning in each unit and bathroom enhancements. The common areas were also renovated and repurposed to include a multi media/learning classroom, a fitness center, a large community room with a kitchen, and building wide Wi-Fi access at no cost to the residents.