Park South Urban Renewal Plan Receives International Economic Development Council Excellence in Economic Development Award
September 27, 2016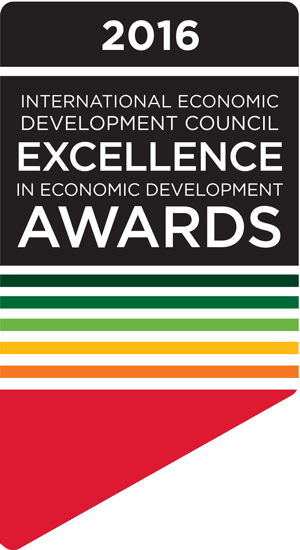 During its 2016 annual conference in Cleveland, OH on September 27, the International Economic Development Council (IEDC) recognized Capitalize Albany Corporation and the Park South Urban Renewal Plan, awarding the Silver Excellence in Economic Development Award.
Marking a decade's worth of implementation, the Park South Urban Renewal Plan was submitted into the IEDC Awards' Neighborhood Development Initiatives category. IEDC's Excellence in Economic Development Awards recognizes the world's best economic development programs and partnerships and the year's most influential leaders. These awards honor organizations and individuals for their efforts in creating positive change in urban, suburban, and rural communities.
"On behalf of the IEDC board of directors and Excellence in Economic Development Awards Advisory Committee, congratulations to Capitalize Albany Corporation. Not only did they work to provide a necessary service to their community; but also, their participation in the awards program sheds light on their stellar projects which other communities can now use a benchmark," said Barry Matherly, CEcD, FM, IEDC 2016 Board Chair and President & CEO of the Greater Richmond Partnership.