New York State Economic Development Council Recognizes Capitalize Albany For Excellence In Economic Development
May 23, 2017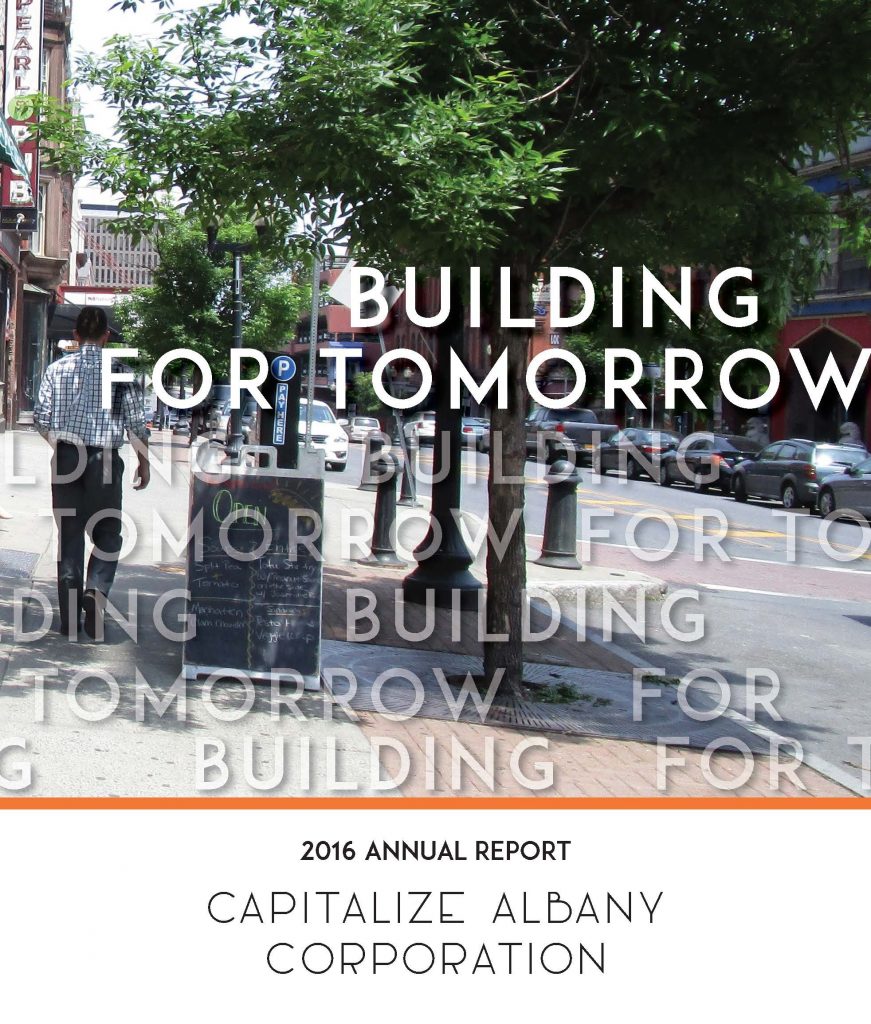 The New York State Economic Development Council (NYSEDC) conducted its annual competition to recognize excellence in economic development marketing. Competing against its statewide counterparts, Capitalize Albany Corporation's 2016 annual report was awarded a Certificate of Excellence. Nominations are submitted on behalf of local and regional economic development organizations, which compete in several categories. The award winners will be recognized Thursday, May 25th at NYSEDC's 2017 Annual Meeting in Cooperstown.
"Effective marketing influences how the world views a community or organization. The nominations of the 2017 Marketing, Literature & Promotion Award winners demonstrate creativity, impact, and visual appeal," said Brian McMahon, Executive Director of the New York State Economic Development Council.
The report was unveiled at the Corporation's 2016 annual meeting. In review of 2016, the Corporation's report presented on an unprecedented year of investment and discussed the opportunities ahead for the City of Albany. For more than three decades the work of Capitalize Albany Corporation has elevated the City of Albany and the Region. To learn more you can read Capitalize Albany Corporation's 2016 Annual Report here.