New Outdoor Patio Opens For Summer | Albany Distilling Co. Expansion Marks Impact Downtown Implementation Milestone
August 15, 2017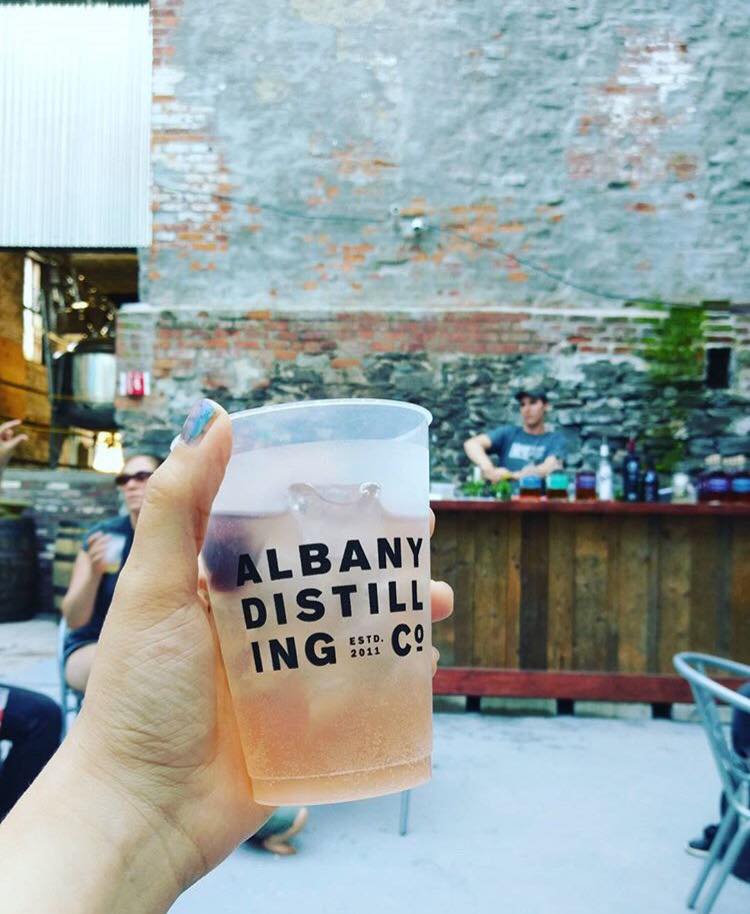 Albany's warehouse district has a new patio bar. Last month the Albany Distilling Company opened a new patio at its 75 Livingston Ave. location, completing the first phase of a $1 million+ restoration project that will transform the space into a new bar, retail store and tasting room. Work is planned for completion this fall. The new space will feature New York-made spirits, cider, wine, and beer. Albany Distilling will continue to operate production out of 78 Montgomery Street (adjacent to C.H. Evans Brewing at the Albany Pump Station).
The Albany Distilling Company announced the expansion in March. The project is made possible in part by a $60,000 Empire State Development grant and support from the Downtown Albany Retail Grant Program. Since the 2012 passage of New York Farm Brewery legislation and continued support from Governor Cuomo, the number of craft breweries in New York more than tripled between 2012 and 2017. Today, craft beverage producers across the state have an economic impact of $4 billion. This project exemplifies the success of the Governor's focus on New York's craft beverage industry, this year the number of craft beverage manufacturers operating off-site branch stores increased to 100+ locations in 35 counties across the state.
The warehouse district's growth is critical to realizing the Impact Downtown Albany strategic plan's full potential, and Albany Distilling's expansion marks a significant implementation milestone. Albany Distilling's investment is part of more than $120 million worth of additional catalytic investments to take shape on the cusp of downtown and the warehouse district, it's a key project in strengthening their connection.