International Economic Development Council Recognizes Wellington Row Revitalization For Excellence In Economic Development
September 29, 2017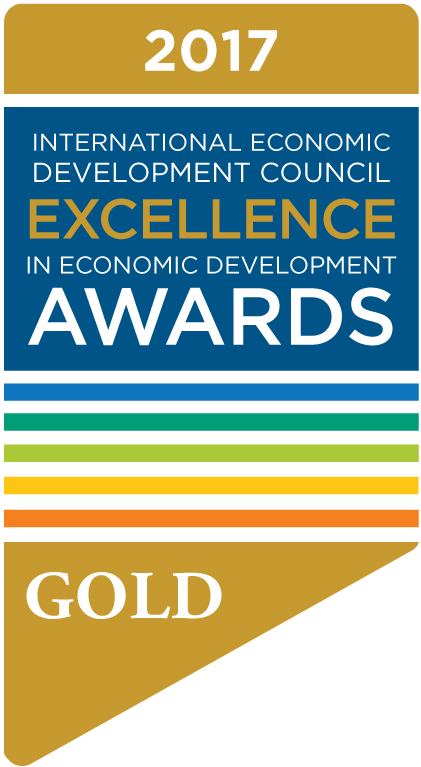 During its September, 2017 annual conference in Toronto, Ontario, Canada, the International Economic Development Council (IEDC) recognized Albany's revitalization of Wellington Row, presenting its Gold Excellence in Economic Development award.

For more than 30 years, prime property in the state's capital city sat abandoned. The $68 million renewal of Wellington Row saved beautiful historic architecture, brought a global luxury brand, and signaled the rebirth of Albany. An application and detailed report on Wellington Row's revitalization was submitted into the 2017 IEDC Awards' Real Estate Redevelopment & Reuse category. IEDC's Excellence in Economic Development Awards recognizes the world's best economic development programs and partnerships and the year's most influential leaders. These awards honor organizations and individuals for their efforts in creating positive change in urban, suburban, and rural communities.
In total Wellington Row's revitalization involved the adaptive reuse of six vacant buildings, the construction of a 300 space parking garage and a climate controlled pedestrian walkway connecting visitors to Albany's new convention center and adjoining 15,000+ seat Times Union Center arena and other attractions.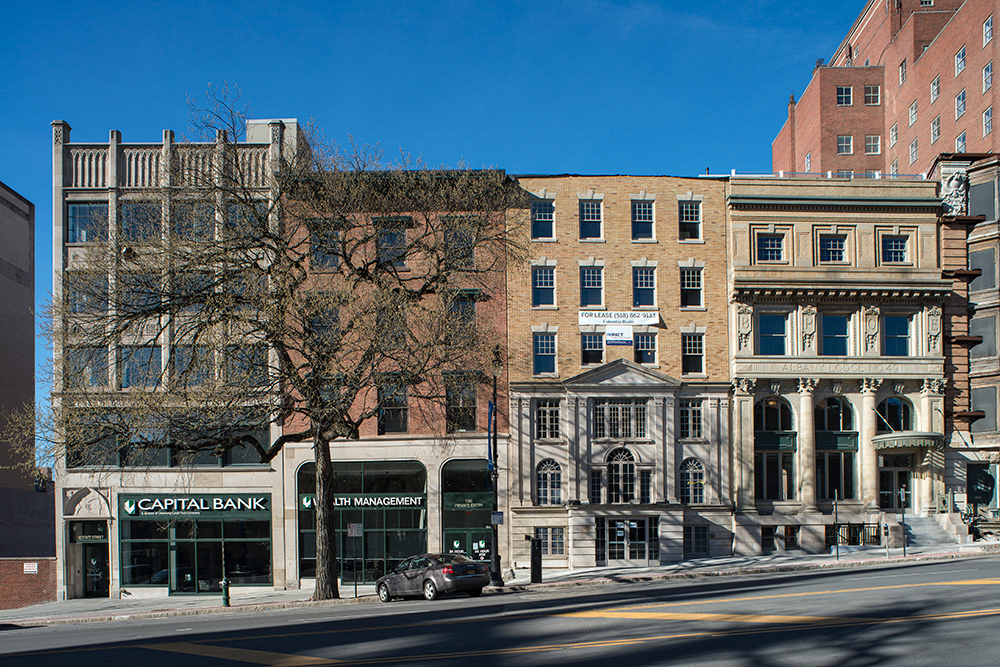 Made possible through public-private partnerships, Wellington Row revitalization's most vital investments were made by Columbia Development with support from New York State. The project received $5 million in NYS Historic Tax Credits, $2.5 million was awarded as part of Empire State Development Corporation's (ESD) Restore New York Communities Initiative, ESD designated $4 million through the Upstate Regional Blueprint Fund—and the effort received a $950,000 ESD grant as part of Governor Andrew Cuomo's Regional Economic Development Councils initiative. Not directly awarded as part of the project, but complementary, 2.5 million was awarded to support nearby streetscape improvements as part of the NYS Department of Transportation's Multi-Modal program.

The City of Albany's economic development arm Capitalize Albany Corporation assisted throughout the development process, identifying resources, coordinating with local and State agencies involved including the Albany Convention Center Authority. The redevelopment also received assistance from the City of Albany's Industrial Development Agency. Read more here.