Nordic On New Scotland Initiative To Strengthen Business Corridor This Winter
October 16, 2017
Oct. 21-22 | Nordic On New Scotland Kickoff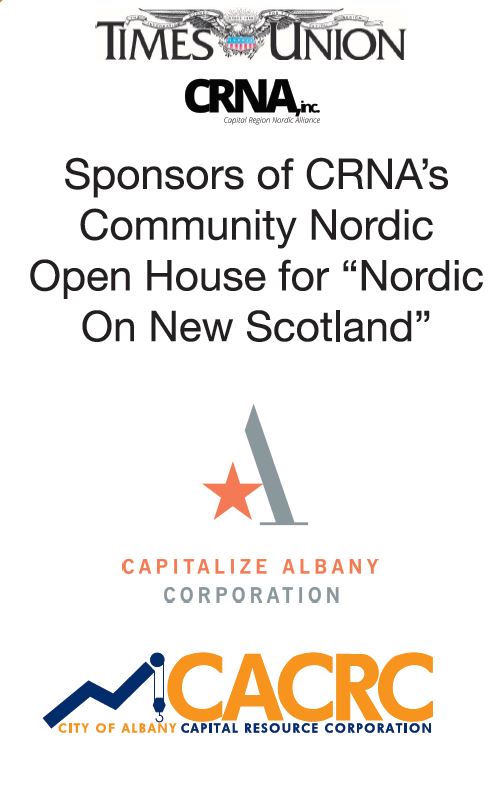 Supported by the Amplify Albany grant program, the Capital Region Nordic Alliance, Inc. (CRNA) has organized recreational programming that will run throughout the winter season this year and bring residents and New Scotland Ave businesses together. CRNA is a non-profit organization that provides opportunities for residents of the City of Albany to engage in Nordic sports on a year-round basis (XC Ski, Biathlon, Orienteering and Snowshoe). CRNA serves the entire community with emphasis on veterans and youth with special needs or disabilities.
From 9 a.m. to noon and 2 to 4 p.m. on Saturday October 21, kicking off its Nordic On New Scotland initiative, CRNA and the City of Albany will host a two day community introduction to its four nordic sports offered at Capital Hills Golf Course, 65 Oneil Rd in Albany. Saturday will offer demonstrations of Orienteering, light based biathlon, snowshoeing, and XC skiing. The afternoon of Oct. 22 from 11 a.m. to 2 p.m., CRNA will host a Gala Fundraiser for CRNA's operation of the Nordic sport program at the Albany County Club. Mayor Sheehan, U.S. Paralympic Development Coach BethAnn Chamberlain, Vancouver 2010 ParaNordic Paralympian Sean Halsted and other Nordic stakeholders will serve as keynote speakers. The event will provide funding for CRNA to hire part-time employees, veterans and youth with disabilities/special needs, to run the operation at Capital Hills. Products and services from New Scotland Ave corridor businesses will be available as part of a silent auction at the Gala in order to support CRNA's recreational pogroming throughout this winter at Capital Hills.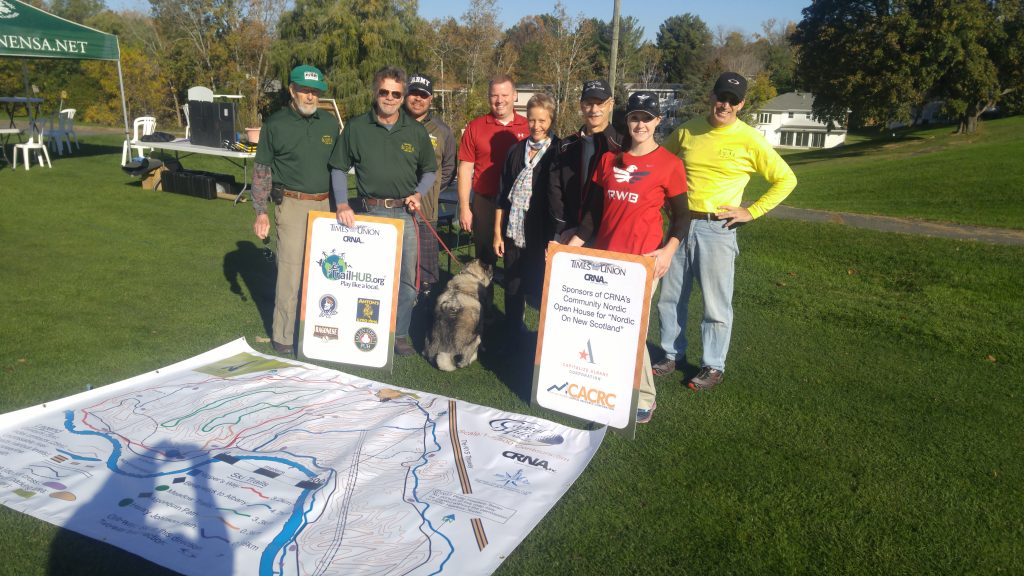 Throughout winter this year, the businesses along the New Scotland corridor will receive more foot-traffic and catering requests as a result of ongoing events and year-round use of Capital Hills Golf Course and its Wayland Hiking Trails from CRNA events. Sponsorship will be sought to highlight business products and services, sponsors will be featured on trail markers throughout skiing and snowshoe courses. In addition, CRNA is launching a TrailHub mobile app featuring navigation assistance for those using CRNA's designated trails. The app will feature ads and information on local New Scotland corridor restaurants and businesses.