A Local 'Clicks To Bricks' Story: Crazy 4 Green Diecast Replicas Opens Downtown Albany Store
November 20, 2017
A local 'clicks to bricks' story in downtown #Albany. Crazy 4 Green Diecast Replicas is now a part of Steuben Alley. https://t.co/Giy4Q1H6hK #ImpactDowntown pic.twitter.com/BkYdVfMJlZ

— Capitalize Albany (@CapAlbanyCorp) November 20, 2017
Crazy 4 Green Diecast Replicas, a specialty retail destination selling auto and machinery models was welcomed to downtown Albany on Wednesday, November 15 at its grand opening. Complementing the recent opening of Urbane Brows and Beauty, Crazy 4 Green Diecast Replicas' new storefront signals the creation of a new shopping destination in downtown Albany, Steuben Alley. The two businesses join Daniel Mozzes Design, which opened earlier this year, inside the newly renovated retail spaces of the Pearl Street Pub building located at 59-61 N. Pearl Street. All three businesses have storefronts on the cobbled, pedestrian-only section of Steuben Street.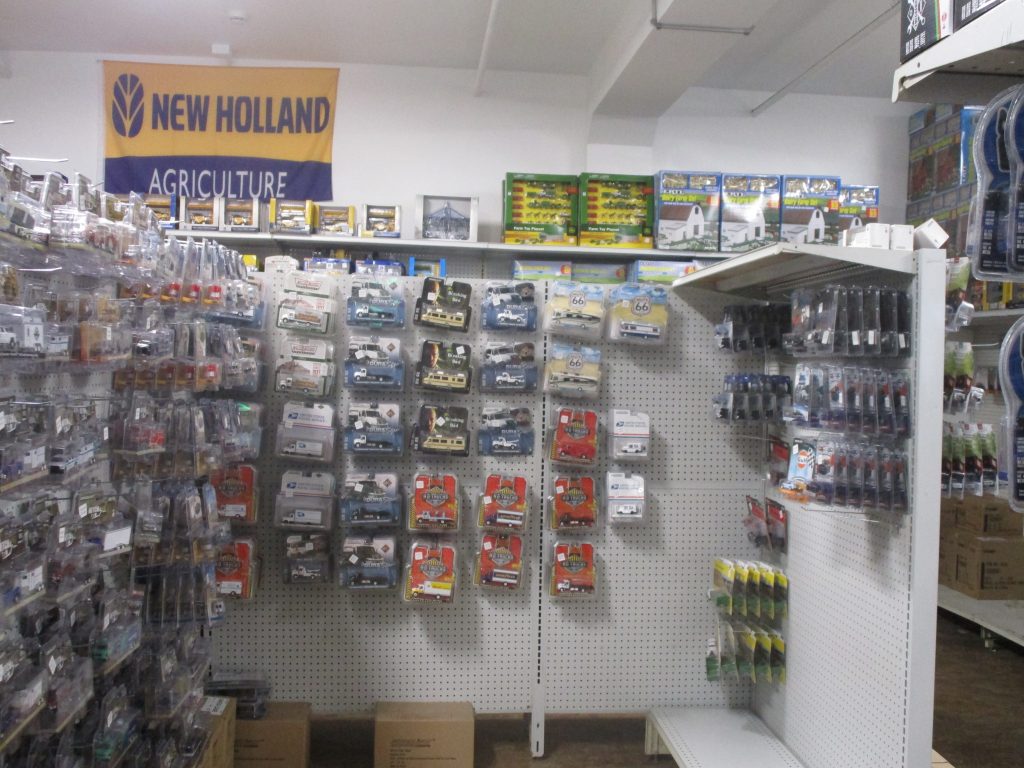 The storefront reflects trends in emergent destination retail discussed in the Impact Downtown Albany strategic plan. Owned by Paul Lockwood, his sales are mostly online driven, but his new storefront is an opportunity to showcase his distinct work and attract a new audience. Until the opening of Crazy 4 Green, Lockwood sold almost exclusively through his online eBay store, which has afforded him the ability to connect with collectors throughout the world. Although the majority of Lockwood's sales are online and 90% come from adult collectors, he is experiencing a growth in younger buyers and has a strong interest from shoppers seeking customized replicas of vehicles they have owned or driven themselves. Customers can pick through hundreds of variations of fenders, mud flaps, radiator grills, and more to create their own unique, made-to-order diecast replica. In addition to customization, Lockwood also has a robust inventory consisting of model farm equipment, tractor trailers, cars, boats, camping vehicles, and more, with brands such as ERTL Farm Country Toys, Johnny Lightening, and John Deere.
Crazy 4 Green Diecast Replicas is open 10 a.m. to 4 p.m. Tuesday through Thursday, 10 a.m. to 6 p.m. on Fridays, and 10 a.m. to 3 p.m. on Saturdays. To learn more, visit http://stores.ebay.com/Crazy-4-Green-Farm-Toys.