World-Class Special Effects Company Locates Downtown Under START-UP NY Partnership 
November 20, 2017
.@Branch_VFX, a "tier one" special effects company locates downtown under new Start-Up NY partnership @ualbany https://t.co/O2Nz7LvgS1 #ImpactDowntown

— Capitalize Albany (@CapAlbanyCorp) November 20, 2017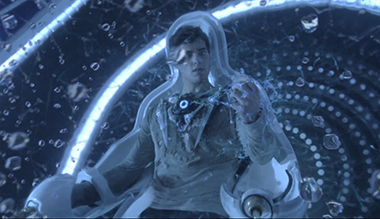 The University at Albany announced the latest company to join UAlbany's expanding START-UP NY portfolio—Branch VFX. A boutique special effects firm with New York City and LA offices, Branch VFX is a new Albany-based spin-off of Shade VFX. The firm is a special effects supplier providing foundational effects services to the film and television industry. Branch VFX will be based locally at 384 Broadway in downtown Albany and will serve as one of the few "Tier One" approved vendors for Disney/Marvel/Pixar/Lucas and will also pass security requirements for Fox, Sony and the Motion Picture Association of America. (image provided by Branch VFX, LLC).
As discussed in the Impact Downtown Albany strategic plan's playbook, new housing and retail along Broadway, plus "cool" office lofts, and Start-Up NY university-business collaboration will bring people together to innovate and build community. Branch VFX's investment is a prime example of the success of state, regional and local downtown revitalization efforts. The Governor's support of this vision—bringing together an institution generating a pipeline of world-class talent, pairing it with a distinguished "Tier One" company, and fostering its growth in a walk-able, urban setting—is a critical component of sustainable, local economic growth.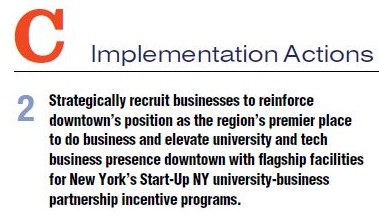 Within its first five years in Albany, Branch VFX has committed to hiring 16 new employees with roles ranging from executive producer, to 2D and 3D leads, to bookkeeping. The organization plans to invest nearly $140,000 in its Albany headquarters within its first five years for production machinery and specialized equipment. Read more here and click here to view the company's filmography profile.