Bull Moose Club Coworking Space Opening In September
July 1, 2018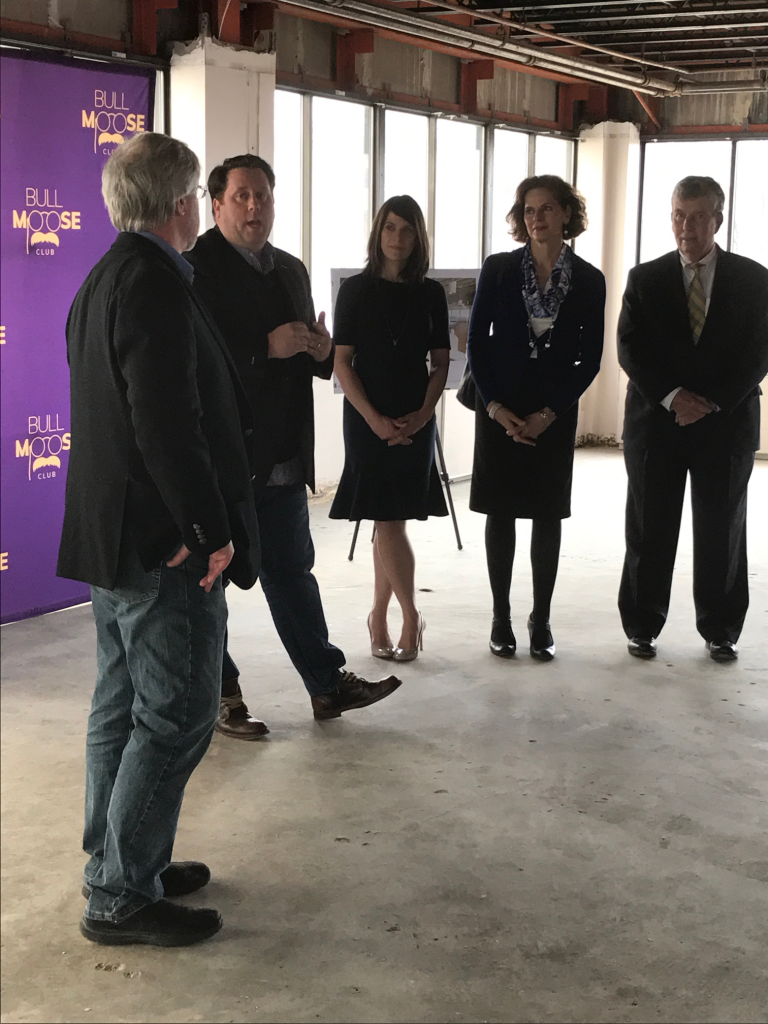 Troy Innovation Garage owner Tom Nardacci is planning a September opening for his new coworking space located at 150 State Street. The 10,000 sq. ft. 'Bull Moose Club' will be home to a mix of small enterprises, startups, remote workers, soloprenuers and freelancers — catering to 125-150 members. It will offer a range of services, amenities and programming in addition to executive offices and flexible workspace.
"I am committed to investing in our region's downtowns, and I have a deep appreciation for the advancements being made in Albany. The leadership of Capitalize Albany and the plans to continue progress are central reasons why we are taking on such a large space in a building that is finally seeing a lot of new investments," said Nardacci.
Nardacci credited Carrow Real Estate team for the new vision at 150 State Street. Members of the development team for the Bull Moose Club project include Pike Construction, 3tarchitects, attorneys from Couch White, and Gramercy Communications' marketing team.
Hard hat tours are now available upon request, email Community Manager Francesca Pardi, [email protected]. For more information, visit www.bullmooseclub.com