TRANSFORMATIVE $78 MILLION INVESTMENT ANNOUNCED BY GOVERNOR CUOMO TO TRANSFORM SEVEN PROPERTIES IN THE HEART OF DOWNTOWN ALBANY
December 14, 2018
Located in the City of Albany's DRI zone, further maximizing the New York State initiative's impact — with support from Governor Cuomo and Empire State Development, Redburn Development Partners is making a substantial $78 million investment to renovate and rehabilitate seven downtown buildings, a key investment as part of the Impact Downtown Albany strategic plan's implementation. Poised for unprecedented success, this transformative project will have a tremendous impact on downtown Albany and the Region.
Read The Announcement's Press Release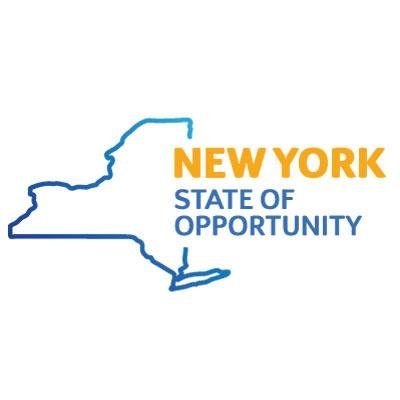 Governor Andrew M. Cuomo today announced that Redburn Development Partners will invest at least $78 million to transform seven properties in the heart of downtown Albany. The transformative project involves the renovation and rehabilitation of seven outdated and neglected properties, representing more than 450,000 square feet of space, to create new mixed-income apartments, commercial and retail space, and much-needed parking.
"The City of Albany is growing and thriving, and this significant investment will only further attract new businesses and residents to the area," Governor Cuomo said. "The renovation of these seven neglected properties will continue the city's downtown revitalization by creating new jobs and mixed-income housing that will strengthen the area for generations to come."
"Redburn Development has renovated vacant buildings in downtown Schenectady, fostering growth and economic opportunity over the last several years," said Lieutenant Governor Kathy Hochul. "This significant investment by Redburn will transform seven abandoned properties bringing new life to the area of downtown Albany with plans for apartments and commercial and retail space. I was proud to announce Albany as a Downtown Revitalization Initiative award winner earlier this year, and this additional state investment will further our efforts to grow downtown and strengthen the economy of the entire Capital Region."
Located in the City of Albany's DRI zone, further maximizing the initiative's impact, w/support from @NYGovCuomo, @EmpireStateDev, Redburn Development will invest $78M to renovate & rehabilitate seven key downtown buildings: https://t.co/WI3eRSDZSX #ImpactDowntown pic.twitter.com/Cca6yt8yO8

— ᴄᴀᴘɪᴛᴀʟɪᴢᴇ ᴀʟʙᴀɴʏ (@CapAlbanyCorp) December 14, 2018
Redburn Development will invest at least $78 million in seven prominent downtown Albany buildings, creating 350 mixed-income apartments and more than 50,000 square-feet of commercial and retail space that is expected to attract at least 450 new residents to the downtown Albany area. Empire State Development has agreed to provide a $5 million performance-based capital grant, including $2 million from the Capital Region's Upstate Revitalization Initiative fund. Additional support may be realized through possible Federal and State Historic Tax Credits administered by the State Office of Parks, Recreation and Historic Preservation.
The properties include:
The Kenmore Hotel (74 North Pearl Street) – renovation of the vacant 105,000 square foot building, constructed in the late 19th century, into a strategic mix of residential, commercial, retail, restaurant and rooftop event space.
Steuben Athletic Club (1 Steuben Place) – transformation of Albany's first YMCA into a mixed-use facility featuring public entertainment, restaurant, commercial and residential space.
The Knick (16 Sheridan Avenue) – renovation of the former Knickerbocker News headquarters into a commercial space with 133 affordable apartments that allow someone making less than $40,000 to live in a growing, walkable community.
Capital Repertory Theatre and Garage (111 North Pearl Street) – creating a center courtyard with new retail/commercial/restaurant space, and refurbishing the parking garage, including the façade and the iconic spiral.
39 Columbia Street – establishing new incubator space on the ground level, with studio work space for artists and residential housing on the upper floors.
Kennedy Garage (43 Columbia Street) – renovation of a 68,000 square-foot parking structure from the 1930s and creation of new housing on the top floor.
55 Columbia Street – renovation of a nearly 4,500 square-foot, two-story building to complement development efforts along Columbia Street.
In September, the City of Albany was selected as the Capital Region winner for the third round of the Downtown Revitalization Initiative (DRI). These buildings are located within the Clinton Square neighborhood, Albany's DRI zone, and will contribute significant private sector investment through the restoration of highly visible and iconic structures. The transformation of these buildings, combined with projects selected to utilize the $10 million DRI award, will create a hub that connects and catalyzes economic activity and growth across downtown and into the city's Warehouse District.