Inaugural Winter Art Festival Launched By Albany Distilling And Albany Center Gallery
March 12, 2019
More than 300 people attended this exciting inaugural event. Supported in part by the Amplify Albany Grant Program, this new initiative has the potential to expand annually, support local businesses and the district's growing connection to the arts.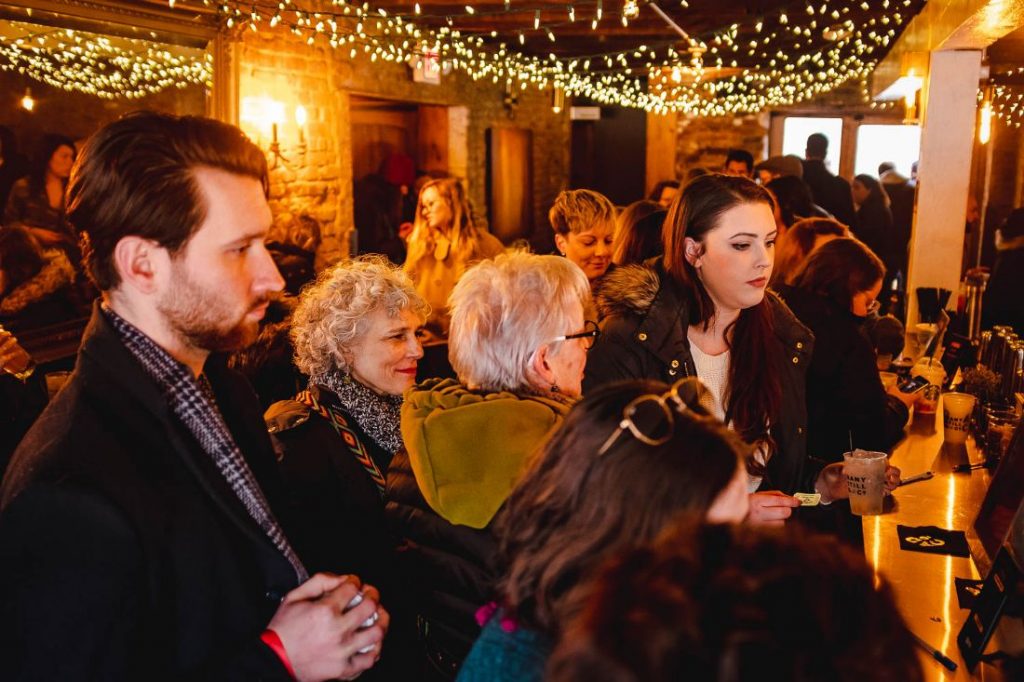 Albany Distilling Company and Albany Center Gallery hosted their inaugural Winter Art Fest at 75 Livingston Ave, Albany Distilling's Bar & Bottle Shop on March 2 with the goal of strengthening the neighborhood. Supporting the Clinton Square DRI zone and strengthening its connection to downtown's central business district, the warehouse district and surrounding neighborhoods is crucial in realizing the Impact Downtown Albany strategic plan's full potential.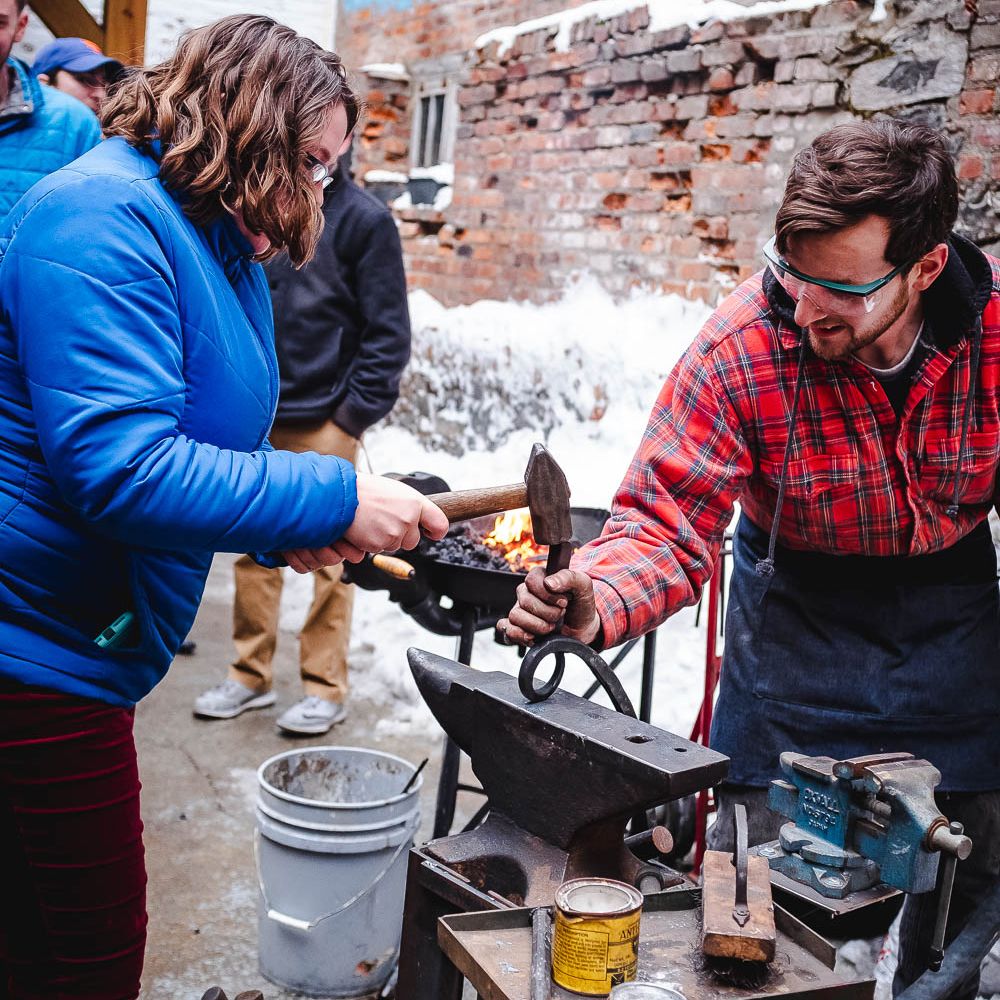 Programming included music, games, art and tastings from Albany food vendors including Capital Q Smokehouse, Cider Belly Doughnuts and Albany Distilling. The feature of the event was performance art from various artists including muralists, welders, tape artists, blacksmiths and ice sculptors.
Photos by Kiki Vassilakis featuring artist Noah Khoury, Albany Center Gallery and Albany Distilling Co.