More City of Albany Small Business Facade Improvement Program Applications To Be Accepted In May
April 25, 2019
Additional City of Albany Small Business Facade Improvement Program applications will be accepted beginning May 7 as part of the program's 2019 spring funding window. The program can provide matching grants up to $10,000 to small businesses and/or commercial property owners for exterior renovations.
The program's updated application and guidelines will be made available and accepted starting May 7 at www.CapitalizeAlbany.com/grants. The application window will close on June 6, concluding the program's third round. If you have questions regarding the program, please contact our office at [email protected]. An informational flier is available here.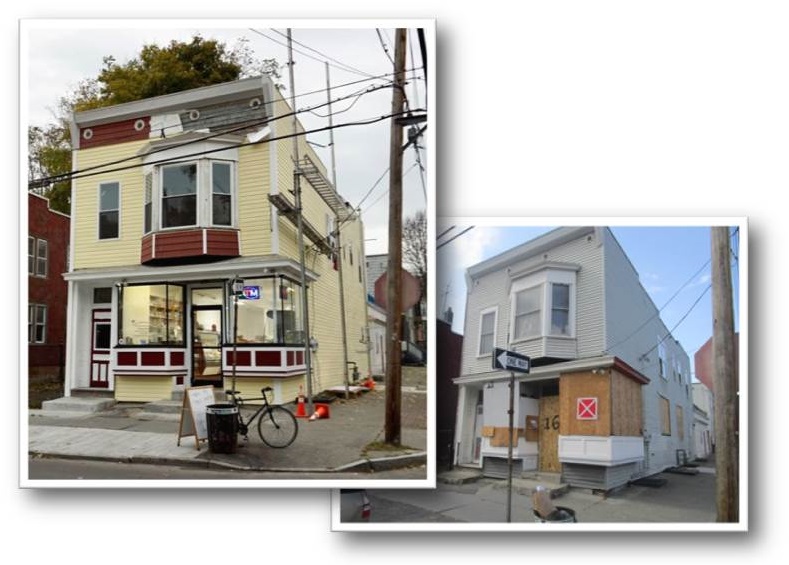 A before and after look at the Neighborhood Fresh Market, 16 Judson Street
The Small Business Facade Improvement program is a matching grant program that helps small businesses throughout the City reinvest in their properties. Previous rounds of this small business program have been tremendously successful. To date the program has leveraged more than $500,000 in new investment. Administered by Capitalize Albany Corporation, the Small Business Facade Improvement Program is made possible by the City of Albany Capital Resource Corporation and the Albany Community Development Agency.