Second Phase Of Transformative $78 Million Downtown Albany Project Under Way
April 23, 2019
Project Update, May 16: View Press Release
The second $34.5 million phase of a transformative $78 million investment in downtown Albany is under way with the mixed-use renovation of the historic Kenmore Hotel building at 76 North Pearl Street. Announced by Governor Cuomo in December — Redburn Development Partners will invest $78 million to renovate and rehabilitate seven prominent buildings in downtown Albany.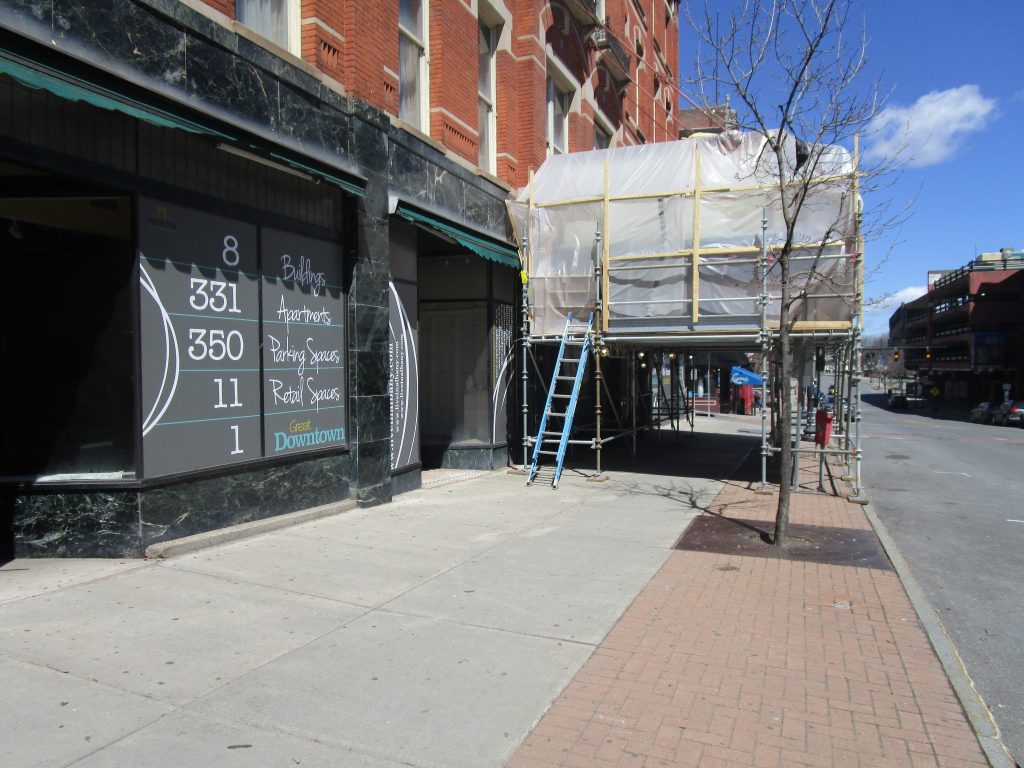 Redburn Development Partners will transform the vacant 196,000 sq. ft. Kenmore building into 123 market-rate apartments and 36,000 sq. ft. of commercial space. The project will create 24 permanent jobs and 113 construction jobs. Redburn Development is aiming to have the street front retail portion ready for this summer and plans to have the project completed by the fall of next year. Redburn is currently seeking assistance in the form of New York State sales and mortgage recording tax exemptions through the City of Albany Industrial Development Agency's application process, and it will pursue the 485-a program through the City assessor's office. Redburn Development will also pursue state and federal historic tax credits.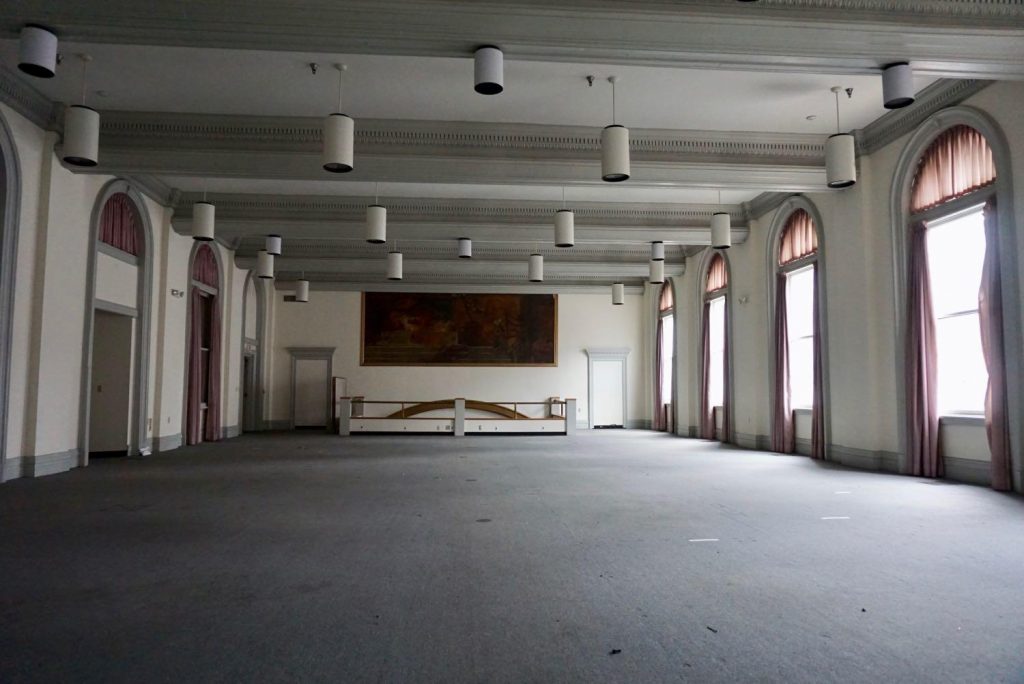 Photo: From All Over Albany, a look at what's remaining of the famous Rain-Bo Room. Redburn Development has plans for its restoration as an event venue.
A significant investment, furthering Impact Downtown Albany strategy implementation, the total estimated $78 million investment will create 350 mixed-income apartments and more than 50,000 sq. ft. of commercial and retail space that is expected to attract at least 450 new residents to downtown. Empire State Development is providing a $5 million performance-based capital grant, including $2 million as part of the Capital Region's Upstate Revitalization Initiative. Work at 16 Sheridan Avenue continues, the project's first phase. Read more.