$5 Million Award To Support Skyway Amenities, Maximizing Usage
May 6, 2019
In April Governor Cuomo announced $27 million in funding to support transportation enhancements in the Capital Region as part of a $144.6 million statewide investment to enhance access for bicyclists and pedestrians. The Skyway was awarded $5 million.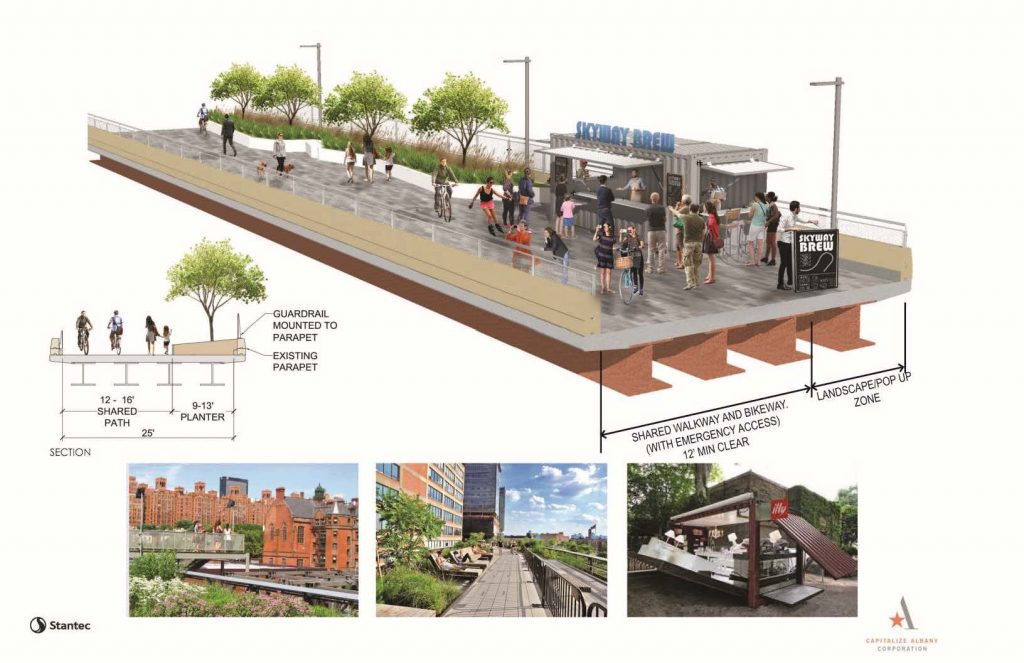 Governor Cuomo's previous announcement of $3.1 million of DOT-funding supports decommissioning the ramp and all of the Skyway's baseline requirements to convert the underutilized infrastructure and open the park. With this additional $5 million the Skyway can be enhanced to include amenities that will maximize the usage and impact of this transformative asset. The City of Albany is still furthering this initiative to enhance the Skyway by seeking additional external funds.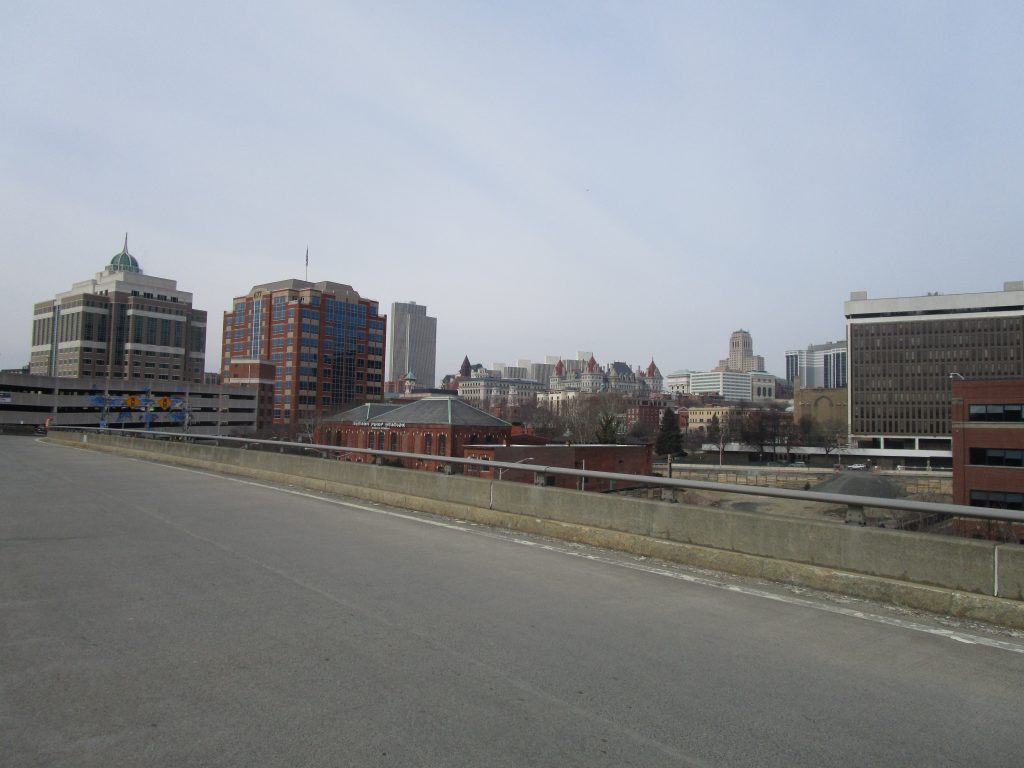 The Skyway is a project that will ultimately result in the conversion of the underutilized I-787 northbound exit ramp from Quay Street to Clinton Avenue — into the Capital Region's first and only elevated linear park. The Impact Downtown Albany strategic plan identified that the current exit ramp is underutilized, redundant to other exits, and could offer more to the City, and Region. The feasibility study funded in part by the NYS Office of Parks, Recreation and Historic Preservation and Capitalize Albany Corporation will guide the Skyway's development.