Construction Progresses Full STEAM Ahead At Central Avenue Business Incubator
July 15, 2019
The Central Avenue Business Improvement District broke ground last summer on the STEAM Garden Business Incubator at 279 Central Avenue in Albany, the former St. Patrick's Catholic School. The STEAM Garden is a collaborative effort to turn the vacant school into an innovative living lab focusing on science, technology, engineering, art & design, and media startups. Construction is progressing with work under-way on an elevator installation, completing new bathrooms, new electrical and HVAC systems and revamping its first-floor into an incubator and cowork space. A fall opening is planned for the first floor as the cowork and meeting center, and the renovated basement floor that will serve as a Historic materials restoration lab and training center. A second phase is planned for converting more additional second-floor classrooms into offices and more coworking spaces. Businesses in the Central Avenue BID will be given member status access for meeting spaces and free training to the STEAM Garden as part of their being a part of the association.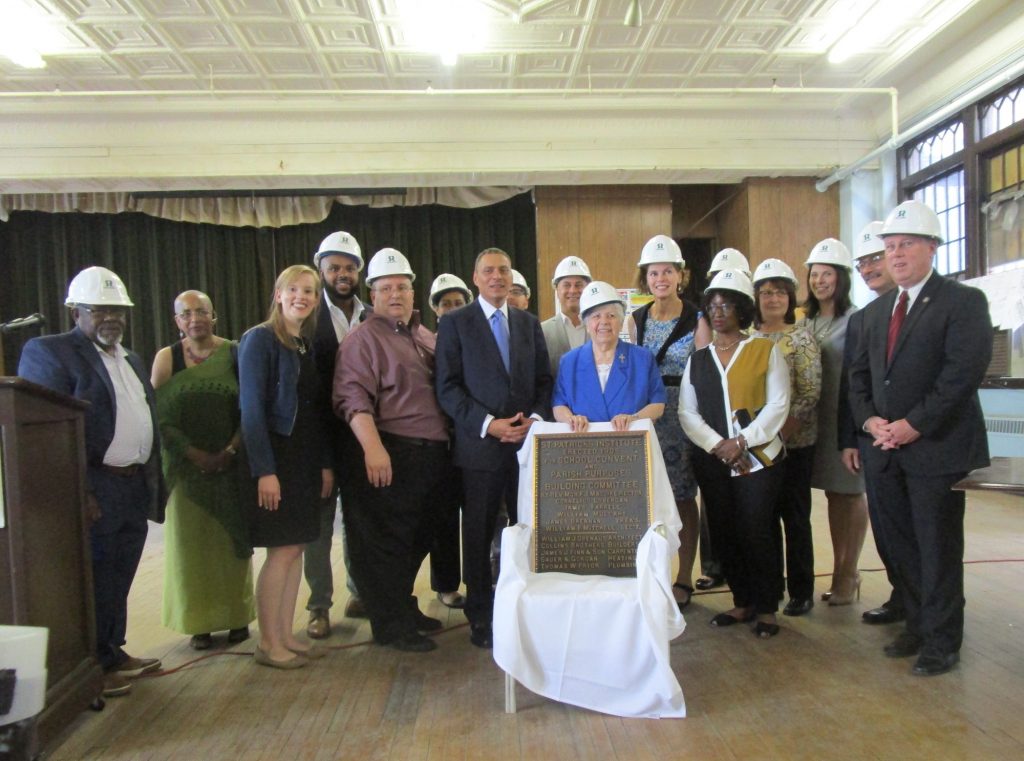 The nearly $2 million project was supported by $500,000 in New York Main Street funds from Homes and Community Renewal, a $350,000 Empire State Development capital grant at the recommendation of the Capital Region Economic Development Council and a $100,000 National Grid Main Street Revitalization Program grant from National Grid, additional support from the Toohey Foundation over 3 years and the UAlbany 518 Innovation Hot spot. The first workspaces are expected to open later this year. The STEAM Garden was also awarded a matching grant as part of the City of Albany's Small Business Facade Improvement Program. Administered by Capitalize Albany Corporation, a program made possible by the Albany Community Development Agency and the City of Albany Capital Resource Corporation. The program provides matching grants for exterior renovations.
The facility will provide affordable work-spaces for startup entrepreneurs and small technology tenants, it is planned to offer learning labs that offer workforce and entrepreneurial training sessions, WMBE certification programs as well as media studio and digital gallery space. Programs will include educational and training partnerships being planned through Hudson Valley Community College, the State University at Albany. The STEAM Garden will enhance connections between Central Avenue's commercial assets, residential neighborhoods and nearby educational institutions. It will serve as a focal point of the Midtown Grid stretch of Central Avenue, a multi-cultural district in the heart of Albany that is home to a performing arts studio, an array of ethnic shops and restaurants, and numerous live music venues.