Nov. 13 | Building For Tomorrow 2019
October 10, 2019
An annual event, Building For Tomorrow will be hosted this year at one of Albany's newest investments, The Knick at 16 Sheridan Avenue. A more than $20 million investment, what was a vacant 112,000 sq. ft. office building is being transformed into 132 market-rate apartments and ground floor commercial space which will feature The Yard | Hatchet House & Bar, coming soon.
Enjoy networking and a sneak peek look at 'The Yard' and its space as part of the event's program. An exciting panel discussion will take place focusing on trends developing in sustainability, clean energy and green-building design. Hear from the Albany Port District Commission's Director of Economic Development and Procurement Megan Daly, Private Energy Partners CEO David Osher, and Redburn Development Partners Principal Tom Rossi.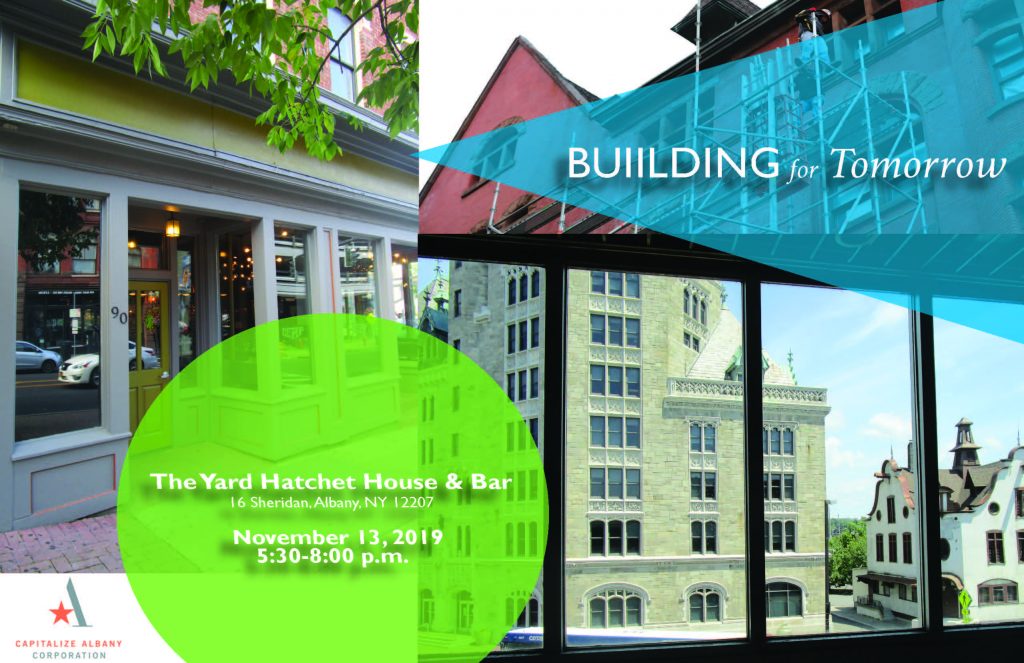 Location
16 Sheridan Avenue
Albany, NY 12207
November 13
On-street parking is free after 5:00 p.m. in downtown. Please enter through The Knick apartments main lobby and entrance for registration. Thank you for all of the support, if you haven't already registered space is limited and we have reached capacity.
5:30 – 6:00 p.m. Registration & Networking
6:00 – 8:00 p.m. Program & Networking Reception
THANK YOU TO OUR SPONSORS