Annual Report | Building For Tomorrow 2019
November 18, 2019
Celebrating its 40th anniversary in 2019, Capitalize Albany Corporation has elevated the City of Albany and the Region. It's executing action-oriented strategies and catalyzing transformation in Albany's neighborhoods, downtown and commercial districts citywide. To learn more you can read Capitalize Albany Corporation's 2019 Annual Report, click here or below.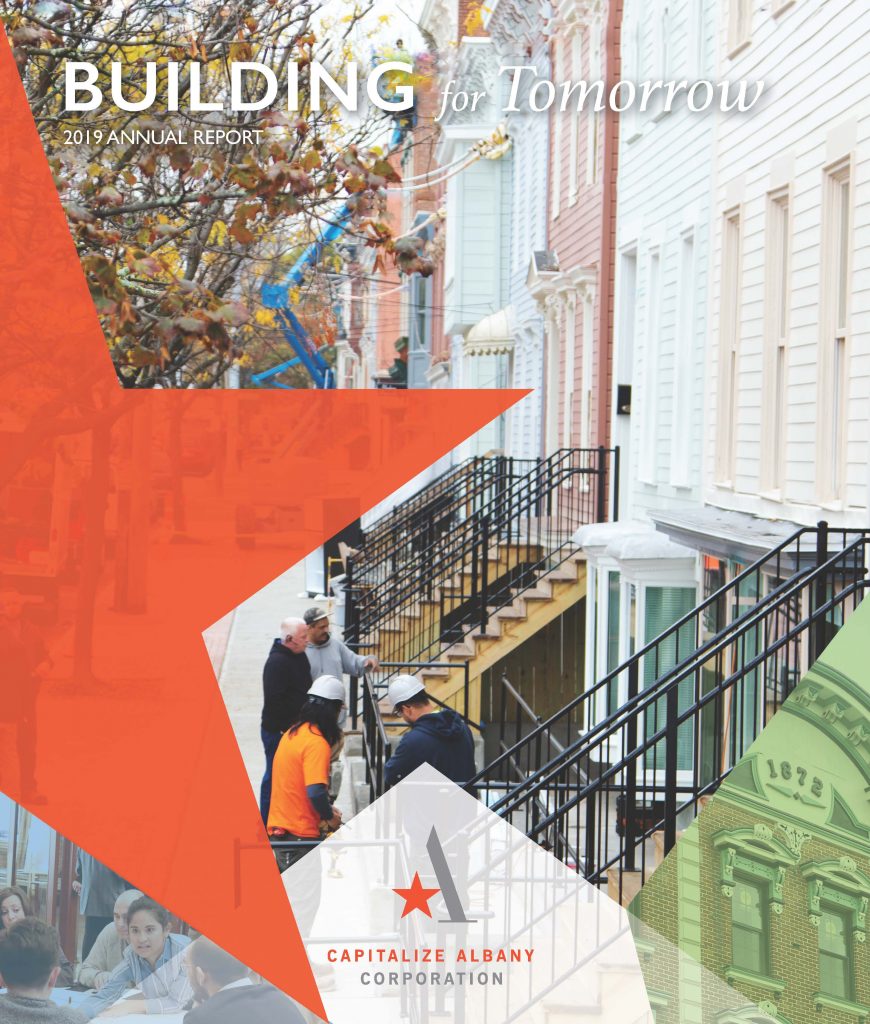 New Investment Advancing Strategy Implementation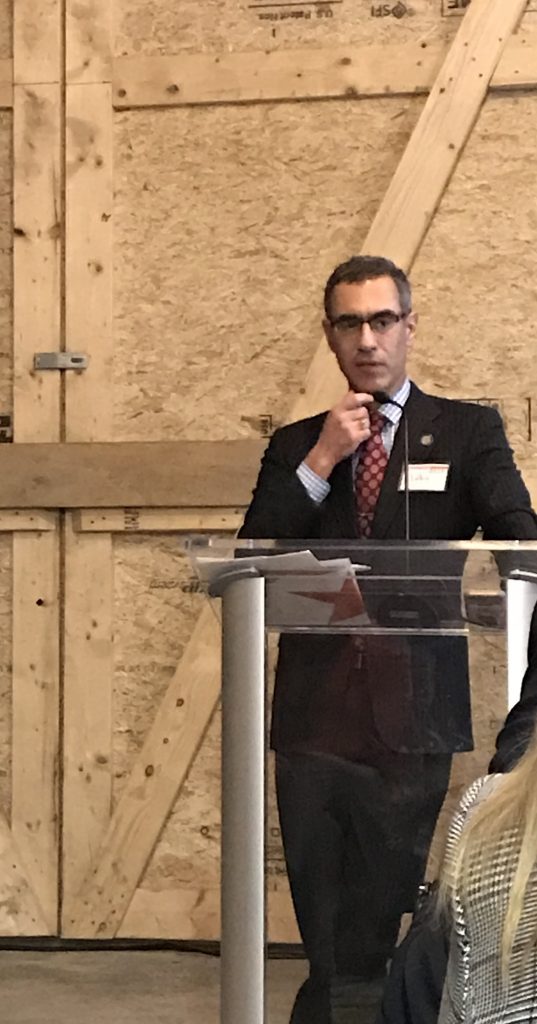 Capitalize Albany Corporation hosted its annual event – Building For Tomorrow 2019 – on Nov. 13, celebrating an extraordinary year of building momentum in the Capital City. Designed to highlight new downtown investment, the event was held at The Knick, located at 16 Sheridan Avenue. The building is under renovation, and when complete will offer 132 market-rate apartments and ground-floor commercial space. It will be home to The Yard | Hatchet House & Bar. The Knick is one of nine properties being redeveloped as part of Redburn Development's more than $80 million investment in downtown.
John Maggiore, senior advisor to Gov. Andrew Cuomo, was this year's special guest. He spoke glowingly of how the city has changed – for the better – over the many years he has worked in Albany. The event reviewed an incredible year of new investment and the opportunities ahead. Critical initiatives are underway and progressing with support from New York State. The strategic opportunity identified to reuse an underutilized exit ramp in Albany's DRI Zone – the Skyway – will begin construction in 2020 with more than $10 million enhancing build out of amenities to help attract new investment. Governor Cuomo's Downtown Revitalization Initiative will leverage 12 projects in Albany's Clinton Square. Liberty Park, identified as downtown Albany's largest development opportunity in the Impact Downtown strategic plan, as well as state and regional strategic plans, is poised for success at a time of unprecedented opportunity for the city.
Attendees at this year's event got a sneak-peek at The Yard, which is coming soon to downtown. An exciting panel discussion was held focusing on trends in sustainability, clean energy and green-building design that featured Albany Port District Commission's Director of Economic Development and Procurement Megan Daly, Private Energy Partners CEO David Osher, and Redburn Development Partners Principal Tom Rossi. The Corporation celebrated its 40th anniversary in 2019.