Back To Business: Elario Photography
September 9, 2020
Elario Photography at 1084 Madison Ave in Albany is back to business.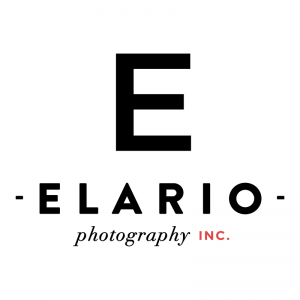 Since its establishment in 1984, the name "Elario Photography" has become synonymous with weddings in the Capital Region. The father-and-son business is well known for capturing intimate moments in a unique style at a wide array of venues – from upscale hotels and catering halls to sweeping fields and rustic barns.
According to JP Elario, who was three years old when his father, Joe, opened the family business and 11 when he first started shooting nuptials himself, wedding work – including engagement shots – make up about 80 percent of the duo's work. That dried up almost completely when the pandemic hit, causing a shutdown of all but essential businesses in March.
The wedding season traditionally kicks into high gear just after Memorial Day, Elario said, so nothing was on the schedule in the pandemic's early days that had to be cancelled at the last minute, which was something of a silver lining in a very dark cloud.
But the bulk of the work he had booked from May through October was called off. Most of those weddings have been rescheduled for 2021 as couples decided not to risk simply delaying their celebrations for a few months in the off chance that they might yet be able to take place.
"Most of my clients, they're planners, and I don't think they're on the gambling side," Elario said. "…Fortunately, we were available for the dates that people wanted, because a lot of the 2021 season had already been kind of set in a sense. We had a lot of booked Saturdays, and that forced a lot of couples into picking Fridays. Venues were dealing with it as well…Everything worked out, thankfully."
Elario said he started doing some engagement shots again and some smaller jobs at the end of May. Throughout the entire summer, when he normally would be booked solid, he shot just three weddings, which has been downsized to adhere to state-mandated public health protocols, and one elopement for a couple who hopes to hold a "normal" wedding next June.
"I think for me as a photographer those weddings all felt pretty much normal," Elario said. "I didn't approach them any differently, the only thing different is the reception side of things – it doesn't start out as a grand party with a lot of noise and energy because there's less people. But it was a lot more intimate and personal, and it was a lot less distracting for the couples."
"I'm happy that people are continuing to really see the big picture in these weddings," Elario added. "They're marrying each other and it's not about all the frills and they're OK with that. That's nice to see."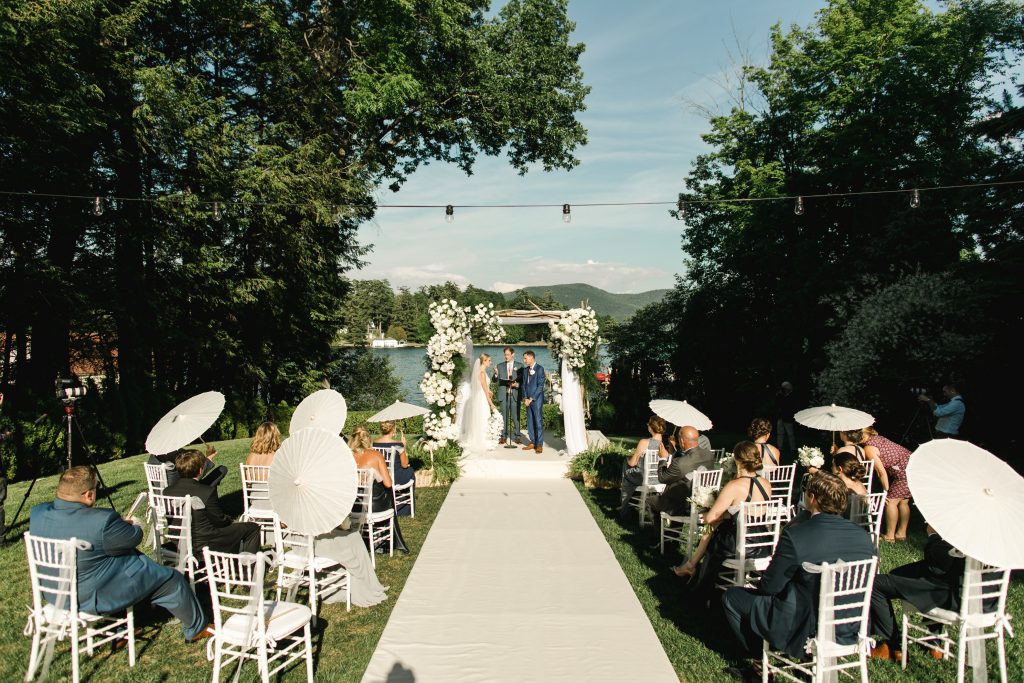 Aside from weddings, the other 20 percent Elario Photography's work is portraits of families and newborns and also head shots, which, Elario said, gained significantly in popularity during the pandemic. That was in part due to the fact that he figured out how to do portrait sessions remotely, thanks to FaceTime, which results in surprisingly high-quality photos.
These remote sessions were enormously popular – perhaps because almost everyone was cloistered at home and available in the middle of the day when that would be unheard of prior to the pandemic. Elario ceased offering this service after a few weeks when things started to reopen and he was able to do some in-person shoots again, but he says he might bring it back – depending on how the fall and winter unfold.
"What I think is cool about it…when you make something exclusive and you don't do it too much, it's more desirable," Elario said. "…People wanted to do it and didn't get a chance, so they're eager, and next time I throw out a link  I'm hopeful the interest will still be there."
The FaceTime endeavor took the place of a pop-up portrait project Elario usually does in the early spring in which he sets up shop on the sidewalk outside his studio at 1084 Madison Ave. (on the second floor of the Trustco Bank building), and sends out a call on social media for anyone interested in getting their photo taken to stop by. Sometimes he shoots the portraits of passersby who catch his eye in a completely spontaneous creative experience.
Elario said those first few in-person engagement shoots were "a little weird because I felt like we were all coming out of a cave and nobody knew how to be social again." He also had to navigate using his camera while wearing a mask, which caused the screen to fog up. But he quickly figured out how to work around these new challenges.
The anchors of Elario Photography are JP and Joe, or "Big Joe" as he's known to some. But they also have a digital team and a string of contract photographers who act as the "second shooter" at weddings. The business was able to secure a PPP loan and keep everyone on the payroll, Elario said.
Though Elario Photography has been able to weather the storm wrought by the pandemic, Elario said the uncharted territory we are all navigating together, has made planning for the future difficult.
"There's no finish line that we know of," Elario said. "I'm hopeful and I'm optimistic that we can keep moving along…I think if couples are going to continue to have to downsize their weddings, especially those who postponed, they're going to be OK with it. If they wanted to start their lives and start a family, they don't want to wait another year. Whatever the case is, I think that we've all been given so much bad news in the past year that we're almost OK…We're getting better at accepting that."