Back To Business: Heaven On Earth Beauty Salon
September 2, 2020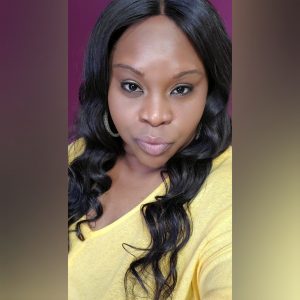 Kerry-Anne Ashley was just 22 years old when she opened her first Albany salon.
She knew she wanted to work for herself, as she came from a long line of entrepreneurs, and she had always been interested in hair but didn't think she would make it a career.
After dropping out of high school, Ashley got involved in job corps. The only program available that appealed to her at the time was cosmetology. She graduated in 2000 and found work at a salon in JC Penney, but it wasn't her dream job.
While seeking another opportunity, Ashley met a woman who ran a salon on Central Avenue. The woman said she had a place for Ashley if she wanted it, and Ashley said she would think about it. But then, as Ashley, a self-described "believer," had a door open, as the woman was interested in moving on and offered her the chance to step in.
"I prayed about it," Ashley recalled. "I wanted people to see the salon name and think about God and know it was a good place they were coming to."
Thus, the Heaven on Earth Beauty Salon was born.
Being a small business owner is hard. Ashley, who was born in Jamaica and came to the U.S. when she was seven years old, recalled that she "made mistakes up and down." But she kept pushing forward, hiring and firing, building up her customer base, making improvements to improve the salon experience.
And she made it, passing the 16-year mark for her business this past March.
Ashley planned to celebrate in a big way. She had a "sweet 16" party planned that was going to feature a hair show. She wanted to invite the community to attend and show off her recent renovation. And then came COVID-19, and the governor's mandatory shutdown of all but essential businesses in an effort to flatten the infection curve.
Ashley was, of course, concerned about the future of her business and the financial pressures of being closed for weeks on end. But she also was able to see the silver lining in the situation.
"The shutdown, for me, came at a really good time," she said. "I needed a break. Being a business owner, you know, you wear 5,000 hats. I got some time to rest, to revamp my thinking. I had been saying: 'Oh, my gosh; I need a break. I need a vacation.'"
When she did reopen after a two-month hiatus, Ashley made some changes. She hired two customer assistants whose main job – other than answering the phones, booking appointments and taking care of clients – is to keep up with cleaning and sanitizing, which was always a focus at Heaven on Earth, but has been elevated still further as a result of the pandemic.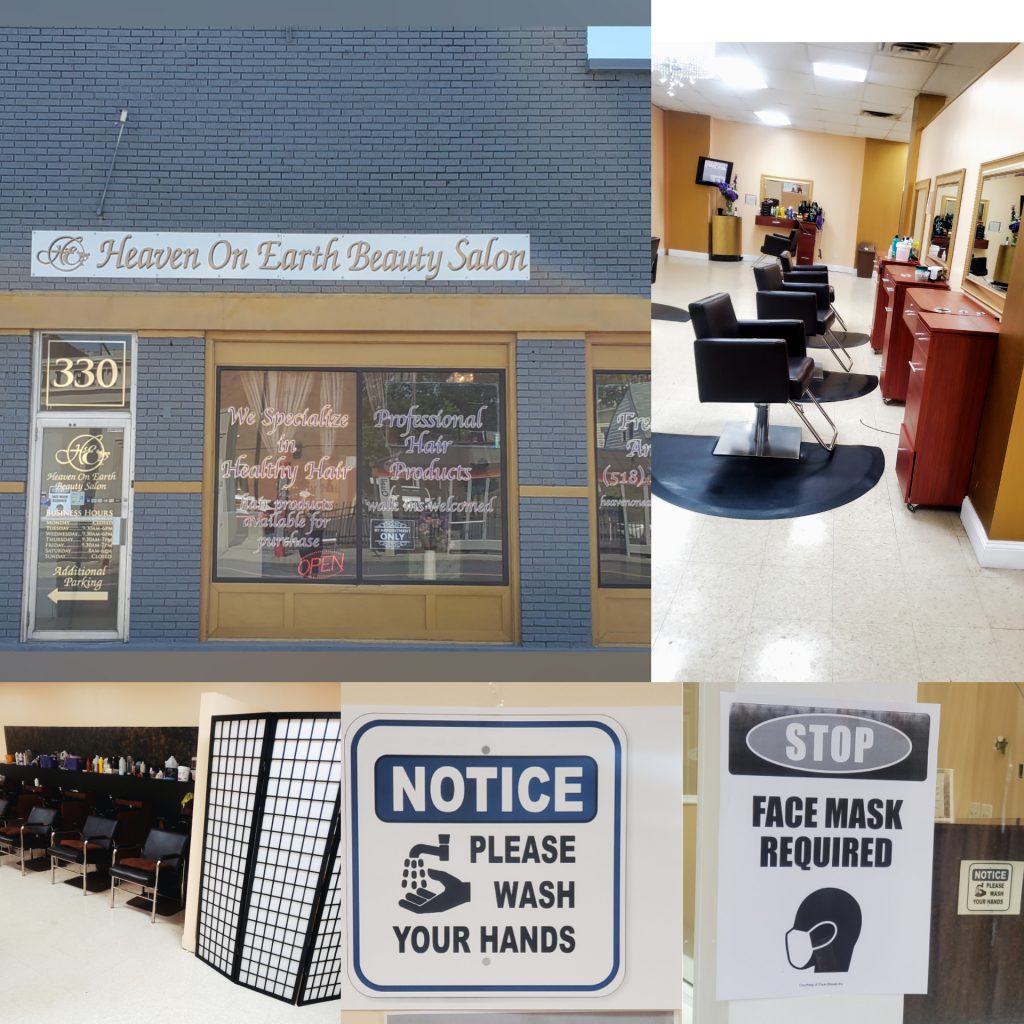 "Being in the beauty business, we're supposed to be clean anyway, but we're ramping it up a little more," Ashley said. "There's plenty of space to be socially distant, but even with that, you've got to be careful. I recently took a (COVID-19) test, and I'm negative. I'm taking all the precautions."
The cleaning regimen includes spraying down all the chairs, washing capes between uses and making sure that all customers comply with the mandatory mask requirement. Ashley also forbids eating and drinking in the salon, and has all customers wash their hands before receiving any services.
When Heaven on Earth did reopen in the first week of June, the "floodgates opened," with customers clamoring to get their hair done. Things have settled down some, and Ashley is looking to the future, planning a new business venture and preparing to branch out. Her focus, she says, will always be on following her passion, "teaching people, putting into people and being able to build a really great team."
Heaven On Earth Beauty Salon is located at 330 Central Avenue in Albany, learn more at https://heavenonearthbeautysalon.com.