Back To Business: Lark Street Yoga
September 24, 2020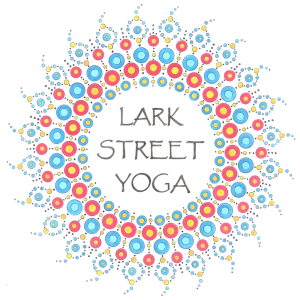 Jennifer Miller knew when she opened Lark Street Yoga in September 2018 that it would take a while to build a client base. And things were indeed slow at first, but she kept at it and was encouraged when business started to pick up in early 2020.
"We had just started getting really busy; some classes were at capacity with 25 people," Miller recalled. "The beginning of the year was really good for the studio, with more business and more clients…We opened with the Lark Street area in mind, but we started getting people from outside the neighborhood, and even outside Albany."
The coronavirus pandemic arrested that upward trend in its tracks. Miller, like all nonessential businesses, was forced to shut down without any indication of when and how she might resume classes.
"Quite honestly, I was in shock for a good week; I don't think I was alone in that," Miller said. "I didn't know what to do, I was beside myself…I was worried about instructors, what it meant for the business, the overarching issues, and we have this other project we're working on. It was a lot of stress and worry initially."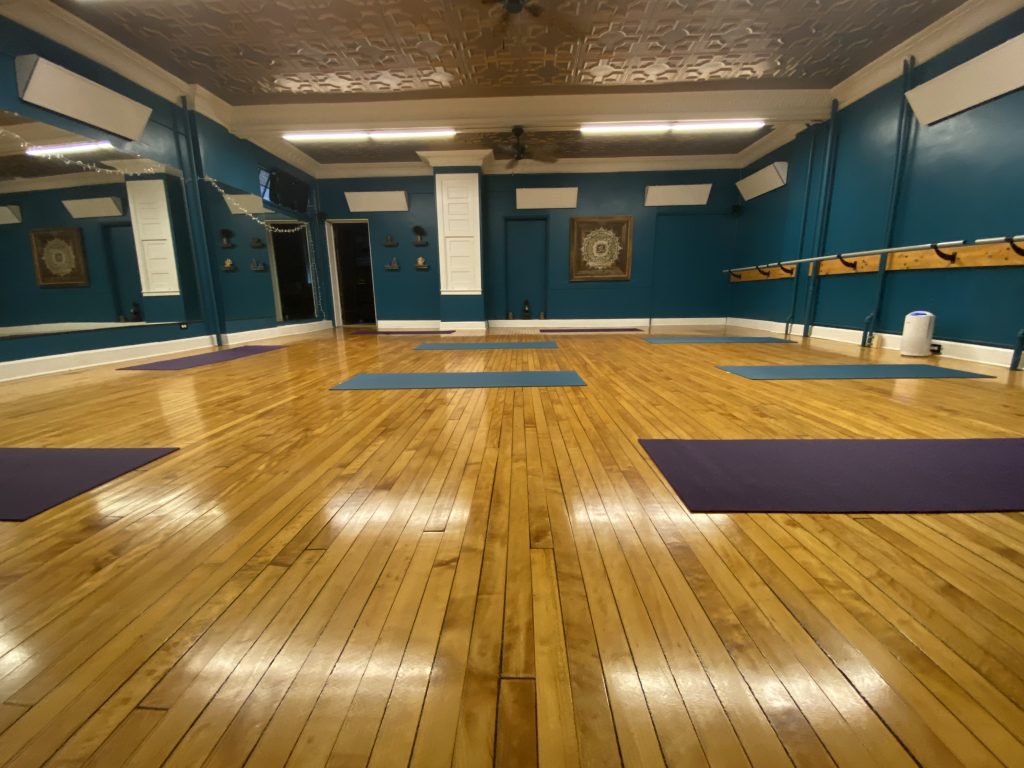 The "other project" is the renovation of what is known as Lark Hall, formerly the eba Theater, at 351 Hudson Ave. Lark Street Yoga is located in the four-story historic building's first floor, and it's just one component of a large-scale undertaking by Miller and her husband, Justin, who purchased the property at auction in 2017.
The Millers were unsure when they purchased the 104-year-old property along with their business partner, Jeff Buell of Troy-based Sequence Development (now, Redburn Development Partners), which has bought and restored a number of historic buildings in Troy and Schenectady, exactly what their vision for it would be. They held meetings with neighborhood groups to discuss potential uses. A key goal, Jennifer Miller said, was to build a welcoming and vibrant community space for their fellow Albany residents.
The storefront of what is now known as "Lark Hall" that was once occupied by a flower shop is now Lark Street Mercantile, which describes itself as a "carefully curated, vendor-based retail space." The Millers are renovating the upstairs theater, which will eventually be home to Lark Hall Productions – a performance, events and music space.
Work on the performance space ceased temporarily as a result of the pandemic – an elevator was being added at the time of the stoppage to facilitate easier access for those who have difficulty walking and also for caterers or musicians who might be hauling heavy equipment. The target opening date was June, but that has been pushed back as well.
"Hopefully, we will finish it up all within the next couple months and open," Miller said. "Everything will look different than we expected for the time being, but we're on track to open the event space and then the music venue down the road."
As for the yoga studio, Miller, an Albany native who has been a student of the discipline since the mid-1990s when she graduated from colleges, rallied quickly with the help of one of her fellow instructors and started offering classes on Zoom. The platform, while not ideal, helped studio-goers stay connected – even if they were riding out the worst of the pandemic shutdown very far from the Capital Region.
"One person was in San Francisco, another was in Western New York, but people were interacting, and it was nice to see," Miller recalled. "People who were together typically would talk and say 'hello.' It wasn't the same as being physically present, but it was unwritten that we're all going through the same thing and this is how we're going to get through it."
When the weather got nice, Miller transitioned to outdoor classes in nearby Washington Park, being careful to maintain social distancing and not gather in groups larger than deemed safe. A sort of ad hoc fitness community sprang up in the park, with CrossFitters and yoga practitioners and runners and Hiit classes all sharing the public space and trying to stay in shape.
Lark Street Yoga also held several donation-only classes when local protests started taking place in response to the death in police custody of George Floyd in Minneapolis, Minnesota. They managed to raise a "fairly significant amount for a little studio" that was donated to the Black Mamas Matter Alliance, which advances maternal health for women of color; and the Black Visions Collective.
"I want to make sure we can give something back to the community, especially during this time," Miller said.
When the region reached Phase Four of the reopening process, gyms and fitness studios were not able to resume operations as originally planned. Once gyms got the green light to reopen, they were only able to do so at 33 percent capacity, which for Miller means a class of only eight people – all of whom are required to wear masks. On the first day of in-person instruction, three people signed up for a 7:30 a.m. barre flow class, which is quite a bit fewer than the 20 a typical class would draw in the days before COVID-19.
Miller said she plans to offer one to two classes a day at first, while she figures out the logistics of thoroughly cleaning the studio between each gathering. She hopes to eventually install a modern HVAC system, but right now is getting by with the "creative use of fans and windows that provide enough circulation with a limited number of clients."
Miller is Lark Street Yoga's only full-time employee. Her instructors, about 10 in all, are independent contractors. She worked hard to make sure they got paid during the lockdown period by offering the online and outdoor classes, and also honored all memberships that clients had purchased before the studio was forced to close its doors.
The future right now is unclear. Miller says she's unsure how long she will be able to survive with just eight clients in a class.
"We'll figure it out, I know my husband and I will," Miller said. "But I worry about the instructors…20 clients coming to a class and then they go to eight, that's a significant decrease in money. I worry most about them and how this will affect them."