Back To Business: The Hollow Bar + Kitchen
October 28, 2020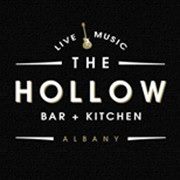 When Governor Andrew Cuomo ordered a lockdown of all but essential businesses in mid-March in an effort to slow the spread of the coronavirus, many optimistically assumed the pause would be short – maybe a few weeks at most.
Not Dora Philip.
"I had a feeling it was larger than we thought – or thought then," the co-owner of The Hollow Bar + Kitchen said. "It felt ominous, and for the first few weeks of the quarantine, I was absolutely devastated."
Philip and her husband, Michael, had just entered into the eighth year of owning the iconic downtown Albany restaurant and entertainment space, and prior to the onset of pandemic, things were going very well.
"Everything was beautiful," Philip recalled. "Business was booming, downtown Albany was in a renaissance…We had invested all our time and our life savings because we believed in downtown."
Unlike other restaurant owners, Philip opted not to shift to a takeout only operation, deciding that the restaurant's business model, which relied largely on the working lunch and entertainment dinner crowds, simply would not accommodate it. Instead, The Hollow stayed closed – for five months straight.
"We could not reasonably pay our rent on any level of takeout," Philip said. "Our rent and insurance are sizable and we are an established dine-in restaurant, not a take-out business. Take-out was in the background but never a focus. Our focus has always been on offering exceptional dine-in hospitality and executing flawless private events. If you are in the hospitality business, it's because you want to welcome people into your space. You want to feed them and create a memorable experience for your guests. What we have now is the antithesis of everything we have come to love about the hospitality industry. "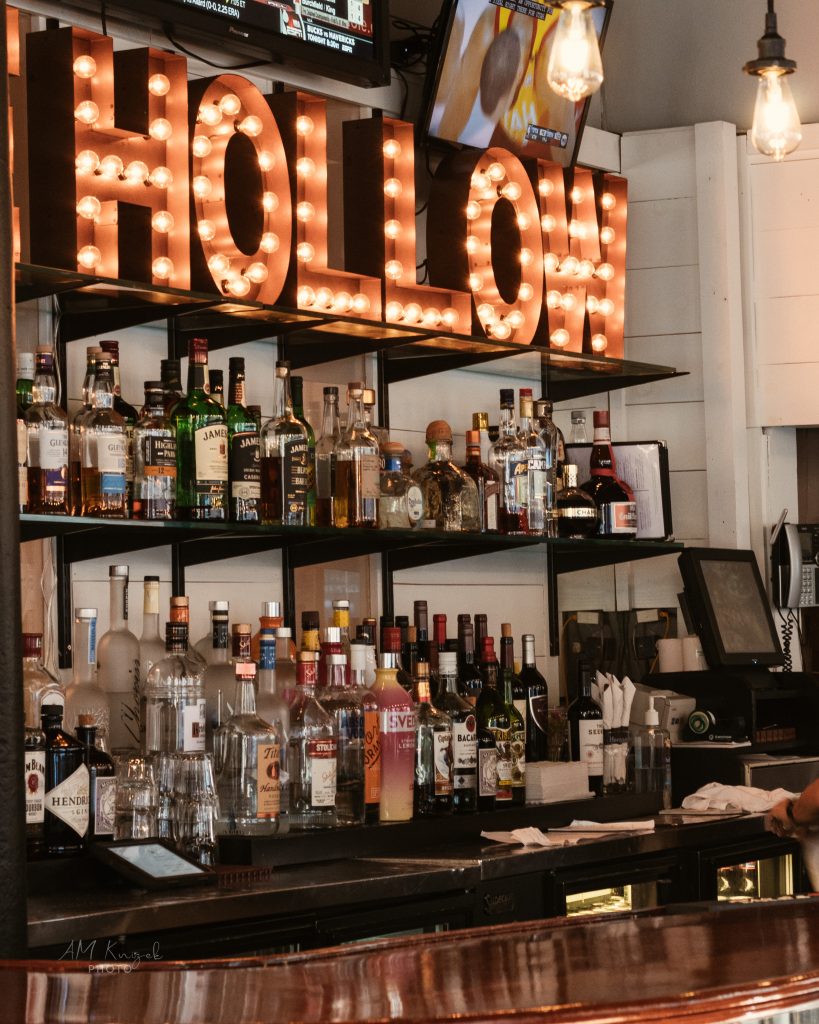 Philip took advantage of the down time to tackle some long-delayed renovations that she had been considering – including refinishing the front bar. She tackled that project herself, using a hand sander, which was a tool she had never before employed.
The effort turned out to be somewhat therapeutic, but also very time consuming, and Philip found herself sanding for hours on hand.
"I would intend on staying for only a few hours and then realize ten hours had gone by. Some nights I would be there past 1 a.m.," she remembered. "I would joke that the only company I had was the CDTA bus driver and we would wave to each other as they drove by."
The Hollow reopened with on Aug. 4, which was several weeks after the governor gave restaurants and bars in the Capital Region the green light to welcome patrons back to their respective establishments.
"We decided to wait, watch and see how it panned out for other businesses," Philip said. "…By the time we reopened we had a solid plan based on observation. We knew what pitfalls to avoid. It was important for us to make sure we had an exceedingly clean, welcoming environment with obvious safety measures. It is all about restoring consumer confidence. That's where we are right now."
The Hollow returned with both indoor and outdoor dining options, observing public health protocols as well as reduced capacity limits as required by the state. The restaurant has been as busy as might be expected under these restrictions, Philip said, but the inability to return to live music concerts has been emotionally and financially challenging.
The state currently only allows "incidental music" – music that isn't advertised, specifically, as a concert offering and does not require a ticket to hear.
"Live music is quintessentially who we are, our identity," Philip said. "We are not only a venue for promising local artists, we attract national touring bands. We may be a small, intimate venue but playing with us means something. Bands blow up and ask to come back and play on our stage because they love the vibe, our staff and the sound."
The Hollow recently started offering The Supper Club, which is presented by Guthrie/Bell Productions and offers an opportunity both for local musicians to play during an early dinner seating, and for the restaurants' chefs to stretch their culinary muscles. Attendance is capped at around 30 people.
The first Supper Club, held on Oct. 9 featured Girl Blue, the project of solo artist Arielle O'Keefe, sold out. Others are scheduled for Oct. 23, Oct. 30 and Nov. 6 – all Friday nights – and each will feature a different and specially designed menu.
Creative projects like The Supper Club are part of The Hollow's redesigned schedule. The restaurant is only doing lunch three days a week, down from six days a week due to the fact that the downtown workforce has not yet returned in full.
"Our supply chain of foot traffic has been obliterated," Philip said. "I'm on social media every day trying to bring awareness to downtown Albany's plight not just for my business but for all of us. Behind the scenes it takes a toll. The non-stop advocating has been debilitating and demoralizing. I don't know how to get people to come back to downtown in a fluid, meaningful more permanent way."
But Philip refuses to give up. She is constantly striving to improve things at The Hollow and looking for ways to make customers feel safe – from purchasing UV sterilization lights to looking into air purifiers for her historic, circa-1874 building as the weather turns cold and fewer diners want to eat outside.
"For COVID-impacted businesses to come up with this money is difficult," Philip said. "But we are doing everything in our power because we believe in our business's value to the community and we still believe in the longevity of downtown Albany."