Back To Business: Pint Sized
November 10, 2020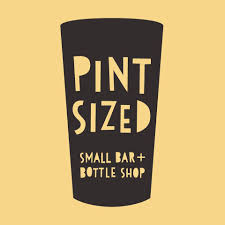 Pint Sized is a small business whose owner's determination to succeed regardless of the challenges posed by the coronavirus epidemic very much belies its name.
August Rosa, owner of the craft beer bar and bottle shop with two locations – 250 Lark St., Albany and 489 Broadway, Saratoga Springs – estimates that he has had "a different business model every week from March until now" and has been doing "everything I can to stay afloat."
That initially included installing a plexiglass to-go window, "like a lemonade stand or something." But it quickly became clear that would not be sufficient, and so came another switch – this time to home delivery.
"In Saratoga, Albany, Troy, Schenectady, pretty much everywhere, I personally did delivery in my Honda FIT," said Rosa, who lives in Spa City with his wife and two young children. "Between April and May we did close to 750 deliveries and moved about 350 cases of product…That's 8,400 beers. For my little car, it was pretty crazy."
Pint Sized started out in 2014 under the name "Brew" in a basement space at 209 Lark St. Brew included sold beer to go, as well as a host of other things like cocktail mixers, specialty coffee, and home brewing equipment.
The business rebranded when its Saratoga location opened in May 2017, and featured a bar. Rosa decided to de-emphasize some of the retail and focus more on beer – both consumed on-site and also sold to go.
That was the model for the current Albany location, which opened under the new name "Pint Sized" in April 2018 in the space at the corner of Lark and State streets that longtime Albanians might recall as the former site of Ben & Jerry's.
Pint Sized Albany offers 12 beers on tap, by the glass or in 32 or 64-ounce growlers, and then also has a wide selection of craft beer for sale as singles, packaged or in mixed four packs.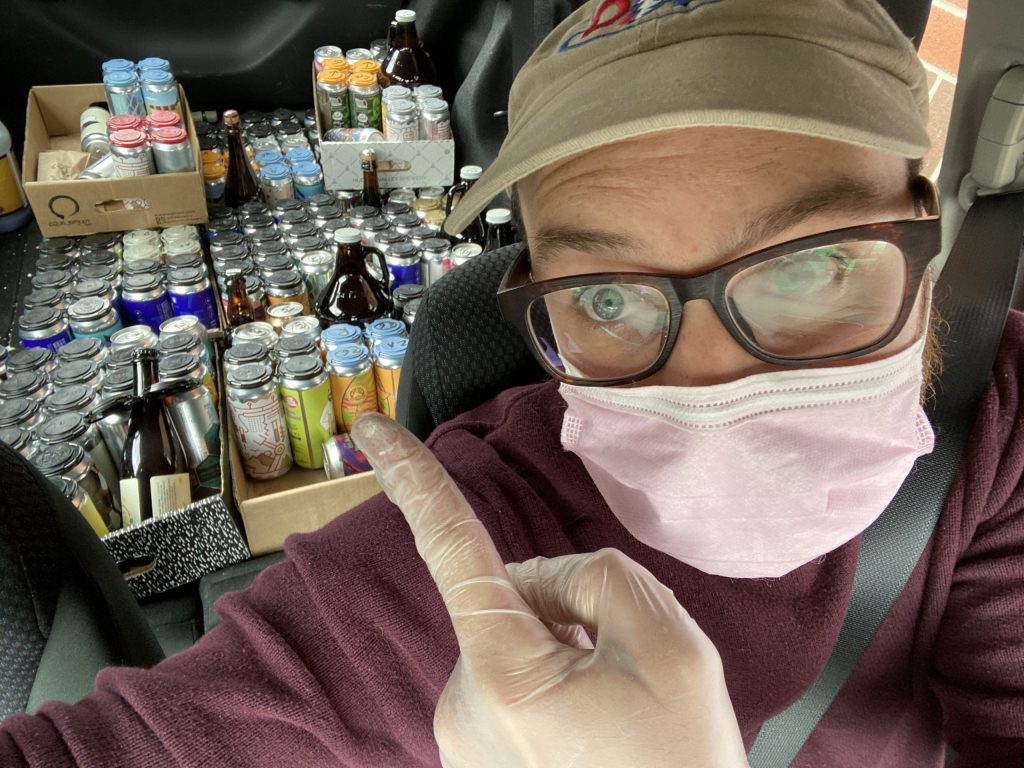 "We've developed a lot of really great relationships and get our hands on product that a lot of people don't get their hands on," Rosa said. "Beverage centers have that too, but we sell it in different ways. You can buy beer however you want…Really, we will sell however the customers want it."
But when the pandemic-induced lockdown was imposed, on-site sales were no longer an option. Along with offering home delivery, Pint Sized, like many other businesses, had to make a rapid shift to beef up its online presence and enable customers to place virtual orders.
Once the infection curve started to bend and restrictions eased somewhat, Rosa turned his attention to making changes to Pint Sized's operation and physical space to make it safe for his employees and customers alike. Masks are required, beer is served in plastic cups, and gloves are available for staffers if they want them.
The indoor footprint of Pint Sized is not large in either of its locations, Rosa said, so the decision to allow expanded outdoor drinking and dining was "super helpful." The Albany location has about 40 outdoor seats at Lark and Jay streets, while the Saratoga location has about 30.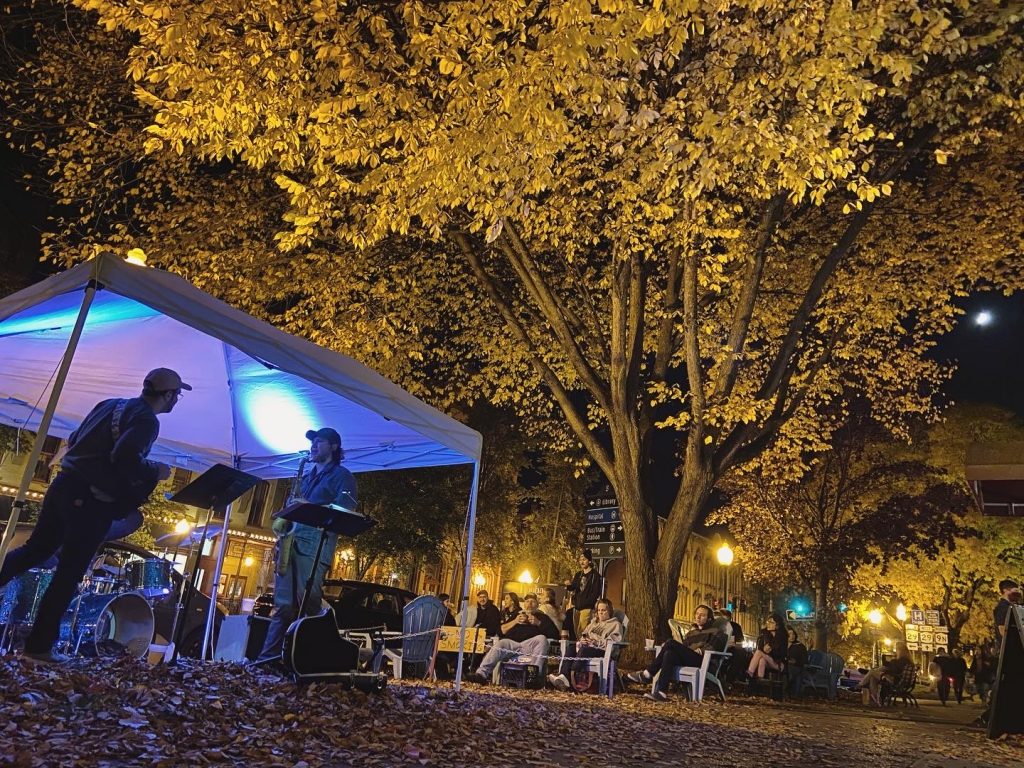 Customers have shown they are more than willing to be flexible about sitting outside and confident enough to do so, Rosa said, though he's concerned about the challenges cold weather will bring. As of yet, Pint Sized has no concrete plan for outdoor seating this winter.
The requirement that all drinking establishments must serve food of some level of substance (ie: Not just chips) presented yet another challenge for Pint Sized. All bars have long been required to sell food, but prior to the pandemic the definition of "food" was fairly loose. Pint Sized offered pretzels and "fair food," Rosa said, and that was sufficient.
Now, however, the business has stepped things up a notch, with someone on staff making in-house pickles that are featured on pickle plates, and soft pretzels flavored with beer-infused spice rubs are also on offer.
Pint Sized has five employees at each of its locations and was able to maintain those numbers, though there has been some staff turnover, Rosa said. He was able to obtain a PPP loan fairly early on in the pandemic, which helped the business weather the first two months of lockdown.
With the infection rate rising in parts of New York and also around the nation and winter looming, there are many unanswered questions about what the future will bring. But Rosa is maintaining a positive outlook. He's planning to bring back delivery, launching that on Cyber Monday, along with a host of beer-themed products for the holiday season.
"With all the things we've learned throughout the year, we will continue to figure out how to make it," he said. "Pint sized will be open in 2021, 2022, 2023…we're fine. I'm going to put the Honda FIT back to work. The beer cans weigh down the car and make it safer."