Back To Business: Palace Performing Arts Center
December 8, 2020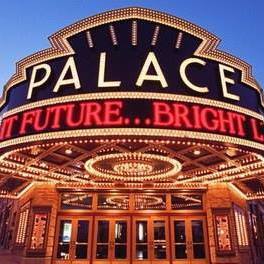 The pandemic has taken a significant toll on the performing arts. While movie theaters and museums have been able to reopen with new public health protocols – although many have opted not to do so – live performances of music, plays and dance are still not allowed.
Albany's Palace Theatre went from hosting more than 180 events engaging over 200,000 patrons annually to a near total shutdown, with the exception of some virtual programming and community outreach efforts.
The once vibrant stage is now lit solely by a "ghost light." This is a longstanding theater tradition that is part practical, providing minimal illumination to prevent accidents in a dark and empty theatre; part superstition (supposedly it dissuades theatre-loving ghosts); and part hopeful, indicating that the show will indeed go on someday soon.
"The minute that it's safe, we absolutely want to get shows back on the stage," said Starlyn D'Angelo, Director of Philanthropy and Strategic Initiatives at the nonprofit Palace Performing Arts Center, which owns and operates the historic downtown theater.
That turns out to be much easier said than done.
The Palace could, theoretically, return to its 1930s roots as Albany's largest and premier first-run movie house – without the vaudeville acts that used to be presented in between feature films. The theater has in the past shown movies, offering a full 18 movie season during the fall-spring season and a free summer series targeting low-income families with kids who live in the neighborhoods around downtown. However, the NAICS Code does not support its operations solely as a cinema.
Despite this, movie theaters can only safely open with up to 50 people per screen and it would not have made financial sense for the 2,800-seat Palace (nor for some other theaters, which have thus far either opened only briefly or declined to open at all).
When the pandemic-induced lockdown was first announced back in March, staff at the Palace – like so many other businesses – had no idea what to expect. They optimistically went through the process of rescheduling shows several times in hopes that they would be able to reopen soon, but it soon became increasingly clear that was not going to happen.
"We have turned our attention toward doing whatever we can to continue to engage and support our community," D'Angelo said. "We're a nonprofit; our mission is arts and entertainment and arts education for our community. We've done everything we can to move that mission forward."
That has included working with the City of Albany to put on a series of virtual concerts called "The Palace Sessions" – a free monthly series featuring regional artists performing in unique spaces throughout the theater. Sponsorships helped make this series possible, and D'Angelo said it was very important to make sure the performers got paid, even though some donated their time.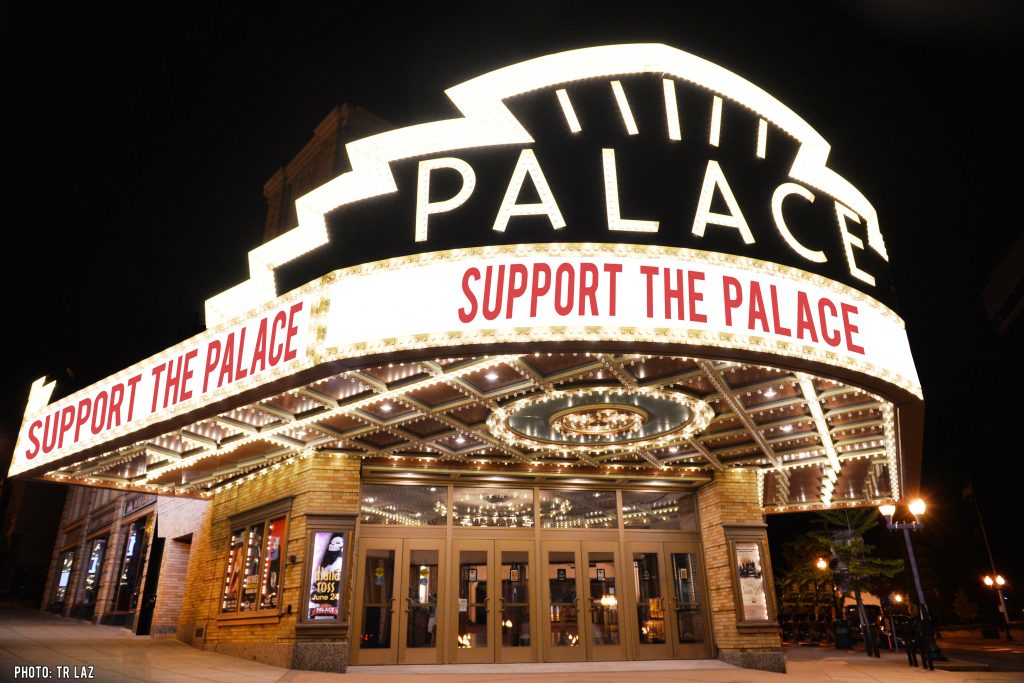 The Palace also partnered over the summer with The Food Pantries for the Capital District to hold weekly food distributions under its iconic and historic marquee. All told, about 8,000 pounds of food was handed out.
D'Angelo said the Palace has also teamed up with CapCom to distribute school supplies to Albany students, and the Albany Fund for Education to repurpose old computers for children having difficulty accessing virtual learning.
"The Palace has a mandate and a true desire to serve the community in whatever way we can," D'Angelo said. "We have tried to be as creative as possible to be able to make our limited resources go as far as they can."
It's not clear, however, just how much longer the Palace can hang on. The nonprofit's board of directors recently made the difficult decision to lay off its executive director in an effort to curtail expenses. Six full-time staffers had already been furloughed in March, while others are still working at decreased salaries. The entire part-time staff of more than 70 individuals has been out of work for more than eight months.
The Palace is currently engaged in a fundraising campaign that asks patrons to share their fondest memories of the theater. As of this writing, 219 people had contributed $11,634 toward the $150,000 goal. D'Angelo said its important for people in the community to understand that the Palace Performing Arts Center is an independent not-for-profit organization that is not part of the City or the County of Albany, and that the employees work for the not-for-profit, not for local government.
Just keeping the historic building up and running is a significant cost, D'Angelo said. The Palace's footprint is about a square acre, and it is also home to the Albany Symphony Orchestra's offices, which provides an added incentive to keep the facility maintained. In addition, D'Angelo said, failing to do the bare minimum now will increase reopening costs exponentially when the time comes to welcome back the public.
The Palace staff has been encouraged by progress in vaccine development, and, like so many others, remains hopeful for some additional stimulus funding from Washington. U.S. Senate Minority Leader Chuck Schumer, New York's senior senator, visited the Palace recently to advocate for the "Save Our Stages Act" that would provide grants of up to $12 million to help arts organizations cover six months of operating expenses. But the act has not yet been passed.
"This isn't just about the Palace and its staff; we're a big part of the community; a lot of businesses rely on us – vendors, artists, downtown bars and restaurants," D'Angelo said. The Palace is a very important part of the downtown economy. We're desperate to get back and we're really excited about it, because we love doing this work. Our team is very passionate about engaging with the audience so it's hard for us not to. But it must be done in safe way."