Back To Business: Peelz On Wheelz
January 21, 2021
In 2012, Darlene Herbert had a vision.
A fleet of aestheticians, all clad in crisp white coats emblazoned with her company logo, carrying sleek silver cases filled with products and a fold-up high-backed chair, deploying across the Capital Region to deliver elite skin care services to clients in the comfort of their own homes.
And thus, Peelz on Wheelz was born.
Herbert started out alone, doing at-home visits as she planned. But clients started requesting a brick-and-mortar space, and so she obliged, opening a small studio at 1175 Western Ave. in 2013. She kept this location for about eight years, alternating between providing skin care services on site and working several side jobs in the wedding industry to help make ends meet.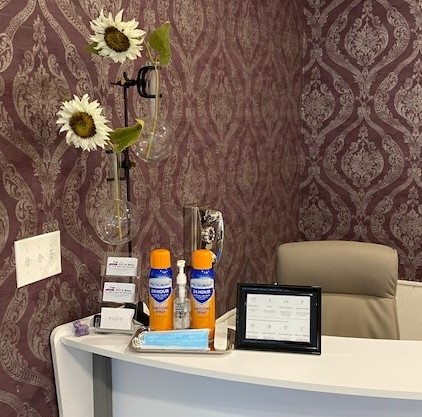 Last spring, a client offered Herbert an opportunity to move into a bigger space at 19 Colvin Ave. The business was doing well, she said. She wanted to expand, and so went to take a look. The ceiling was down with loose wires hanging everywhere, but Herbert saw that the place had possibilities, and the space was almost double her current location.
"I decided to go for it," she recalled. "It was now or never."
Herbert moved in on March 1 and worked hard to get the space ready to accommodate the suite of services she offers – from peels and microdermabrasion to waxing and makeup. She focused on creating an upscale and welcoming space, with wood floors, purple accent walls, a fireplace and even a chandelier.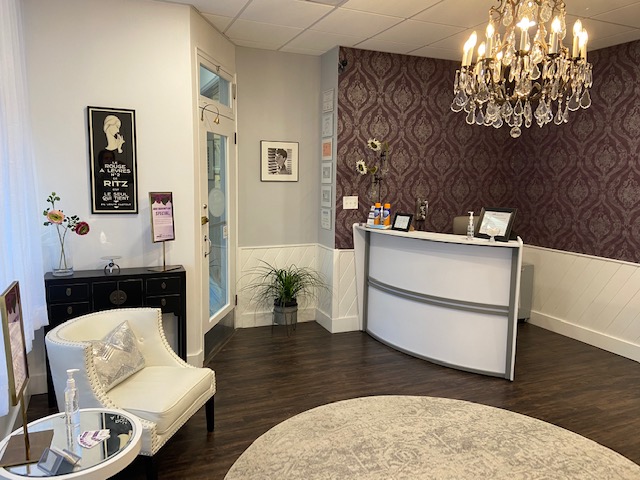 After two weeks of "craziness," Herbert started preparing for a grand opening celebration. Things were going well, but it all came to a screeching halt when the governor ordered a lockdown to prevent COIVD-19 from spreading.
"I remember it like it was my birthday," Herbert said.
The studio remained shuttered through July 16, and Herbert took the opportunity to continue refining her new space. She managed to get a small PPP loan with assistance from Square. (Herbert does not have any employees, but she does rent space to another practitioner).
When Herbert did reopen, customers were eager to return – despite the ongoing pandemic – with many complaining of a multitude of skin problems, including what's widely known as "maskne" – breakouts caused by wearing a mask – and also making appointments for waxing, which they had been unable to do at home.
"People were calling me left and right, and I was like, 'This is meant to be,'" Herbert said. "The business is still growing. I have a lot of new customers, and also still the old clientele, which is such a blessing because they've been with me for years."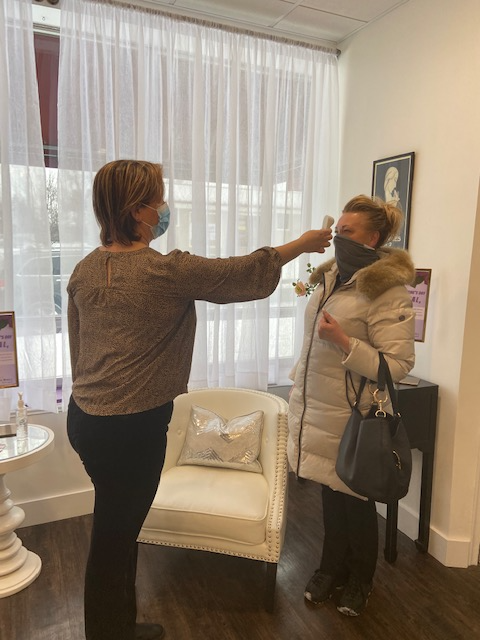 Aestheticians need to be hyper aware of cleanliness and sanitizing, wearing gloves to perform all services even before the pandemic hit, Herbert said. But she doubled down on this, instituting strict policies to ensure that her customers would be as safe as possible in her studio.
"Not a person gets through the door without their temperature taken, their hands squirted with sanitizer and their names written down," Herbert said. "I don't care who you are, or if you've been here five times this week. I want a safe, clean and fun environment, and a sterile environment. That's something I would want to walk into."
Herbert was born and raised in Albany and was one of 10 children. She was always very interested in makeup and started her career working for the skincare giant Clinique, traveling up and down the east coast hosting events for the brand. She received her license from Austin's School of Spa Technology and furthered her studies over the years taking classes both locally and in New York City.
Herbert is now trying to figure out the next steps for her business. Clients have expressed an interest in renting out her space for small gatherings, since large venues are expensive and also not as in demand in the era of limited crowd sizes and social distancing. And she's also thinking about going back to the original Peelz on Wheelz concept.
"That's what I want to bring back, it's a passion of mine," she said. "Some people now are like, 'You're (COVID) negative? You have a mask? Let's go.' Then some will never come out of their homes again. We can go to them."