Back To Business: Healthy On Lark
February 11, 2021
Sharon Lastique, a certified health coach and owner of Healthy On Lark vegetarian restaurant, noticed a trend amongst her customer base during the early days of the pandemic lockdown: Her regular patrons were conflicted. They wanted to boost immunity and stay healthy, especially as they were stuck indoors (often with children) while simultaneously getting less exercise and eating too much junk food.
Early on in the pandemic, in the quiet moments, Lastique stayed focused on her clients' need for healthy local food despite their inner conflict. She was determined to keep the business open.
"Clients were clear- they wanted to keep receiving fresh juices and healthy food," says Lastique.
The challenge: How best to meet that need? Technology was the answer.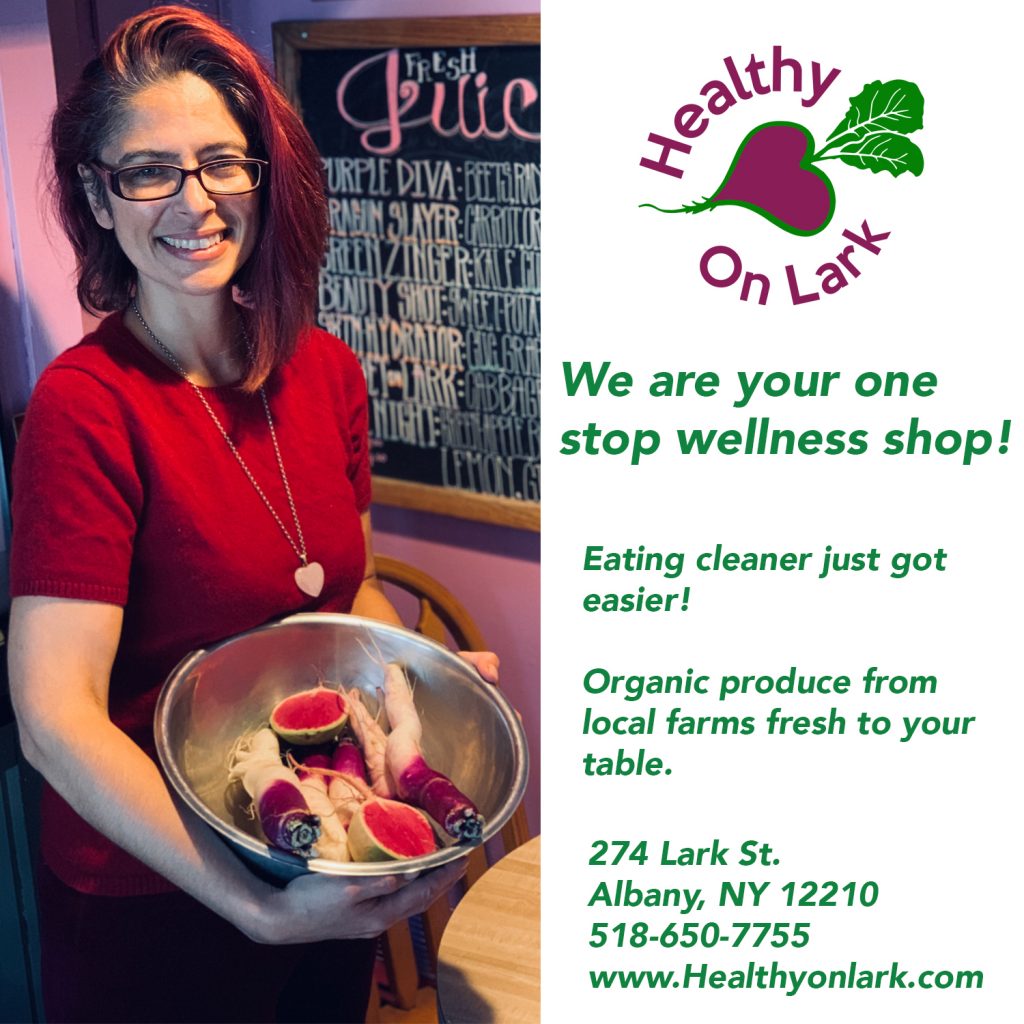 Lastique finally had the time to focus on online sales. Pre-pandemic, daily demands kept her busy in the kitchen, on the phone with farmers and working on marketing. With dine-in business down, Lastique asked tech-savvy friends for help to improve her online ordering site. The updated website now offers multiple custom services for purchase including meal plans and multi-day juice cleanses.
Awareness of the new options is growing, as Lastique educates community members about "wellness being an ongoing process" and how Healthy on Lark supports customers throughout the wellness journey. Customers might come in looking to jumpstart their health and choose a three-day juice cleanse, then transition to a monthly meal plan subscription. Or they may add a 90-day coaching program to learn how to successfully transition to plant-based eating.
Building up an online presence has been particularly important as Healthy on Lark's physical space is small – with room for just three tables and a maximum of 17 people, if they squeeze. Squeezing, of course, is not possible in a time of social distancing, so customers are encouraged to call ahead, and get their orders to go.
While Lastique does have relationships with both Grubhub and DoorDash, the restaurant offers direct delivery in Albany on orders called in or placed on the restaurant's website. This is an effort to save on high commissions charged by third-party vendors.
In 2010, Lastique received her health coaching certification through the on-line program offered by the Institute for Integrative Nutrition in New York City. Since then, in addition to opening her business, she has coached private clients and corporate clients, created K-12 programs, and offered wellness workshops at universities.
Lastique opened Healthy on Lark in June 2015, taking over the small cafe space at 274 Lark Street, formerly occupied by Lil Buddha Tea. Opening the restaurant was a significant career change, as Lastique's background was in criminal justice – including training judges on matters related to mental health and domestic violence.
Lastique grew up in a multicultural home with parents from Romania and Trinidad. Foods from both her parents' cultures permeated her childhood culinary landscape. She remembers vividly how spices herbs and food combinations were literally in the air as she watched her grandmother make traditional Romanian dishes. These flavorful memories inspire her cooking to this day.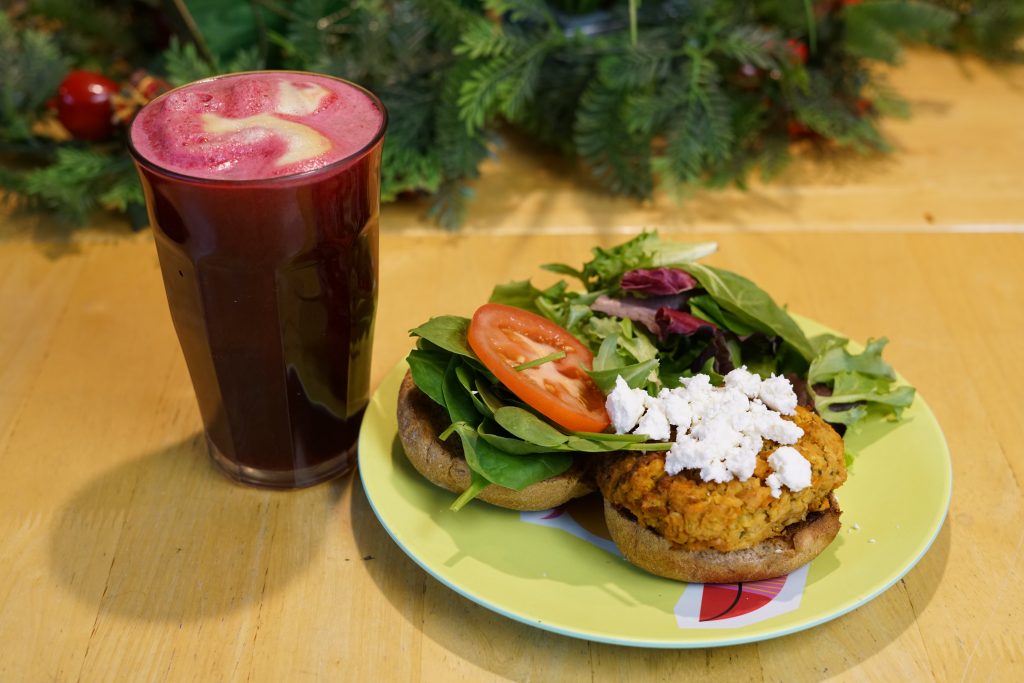 A vegetarian for over 30 years, Lastique has been cooking plant-based meals for herself and her friends. Healthy on Lark was born out of a passion and a vision to provide healthy local plant-based meals to the community, and a space to educate others on the simple notion that food is medicine.
Despite having limited previous restaurant experience – she waited tables in college, 25 years earlier – Lastique was confident that the combination of her extensive project management skills, love of cooking, and determination would serve her well. When the storefront on Lark became available in 2015, she decided to take a leap of faith. Her faith and determination, even during the pandemic, has started to pay off.
Over the past few months, juice cleanses have been gaining in popularity as many customers seek healthy sustainable ways to lose weight gained during the pandemic.
"Our 3-day and 5-day cleanses are a great way to give your digestive system a break and facilitate absorption of nutrients directly into your bloodstream," Lastique said. "Many clients experience weight loss, reduced brain fog and increased energy."
Complimenting the healing foods served at the restaurant, Lastique coaches clients from all walks of life: CEOs wanting more balance in their diet and weight management; college students in need of energy for final exams; and busy moms who want to learn how to create balanced meals that taste great while satisfying picky eaters. Clients define their goals, co-create a plan with Lastique, and get support plus accountability.
Lastique plans to grow her meal prep subscription service and juice cleanse programs in 2021. She has a few spots available for private coaching and a rolling admissions group coaching program.
Having worked in youth programs in the past, Lastique said she understands the importance of mentorship. Teaching a young person skills developed in the kitchen like focus, discipline and perseverance will serve them for a lifetime."
"My goals include bringing on employees – especially young adults who have an interest in culinary arts and plant-based living," she said.
Healthy on Lark is open for in-person dining, with reservations available, and private dining for groups up to eight. Follow Healthy On Lark on Facebook and Instagram for information on wellness events and specials. Seven-day detox programs available on the healthyonlark.com website. Free consults available.