Back To Business: ImprintUNIVERSE
February 2, 2021
Musa Zwana is a self-described serial entrepreneur.
He remembers clearly the moment when, as a kid in junior high school growing up in East Greenbush, through a youth entrepreneurship program, Musa first learned what it meant to start up a business and be your own boss.
"Ever since then I was like, 'Alright, that's what I'm going to do," Zwana recalled. "I didn't start selling things then, I just knew I was going to work for myself."
A man of many facets, Zwana has done business in many arenas. With a degree in Computer Graphics from Syracuse University, his focus has long been around graphic and web design services. That has never stopped him from branching out in different directions – everything from producing TV and radio programming to selling fresh fruits and vegetables and all-natural beauty supplies and Shea butter.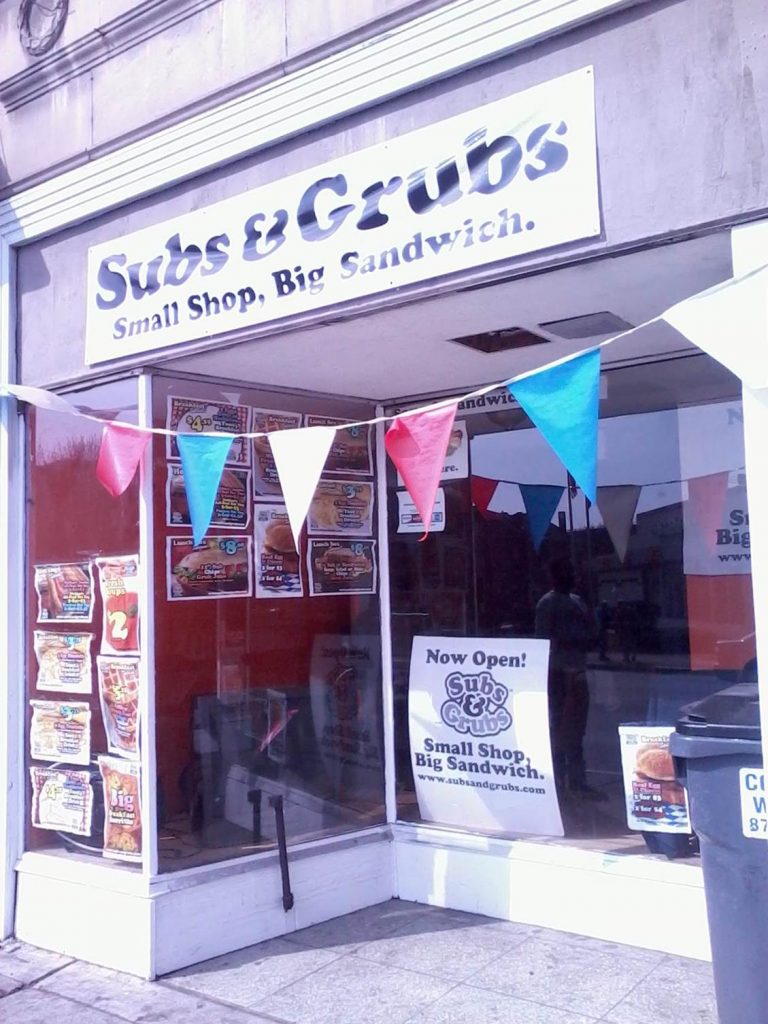 He also owned a restaurant (Subs & Grubs) for a while on South Pearl Street, and is currently the general manager for a local community radio station, WCAA-LP 107.3 FM (www.grandarts.org/wcaa-lp/), in downtown Albany.
On July 21, 2015, Zwana founded his main business endeavor, imprintUNIVERSE (www.imprintuniverse.com), a state certified Minority Enterprise specializing in promotional products, custom apparel and uniforms, commercial and large format printing, and design services. His office is located in the storefront at 416 Delaware Ave., where, if you have driven by over the last few months, you might have noticed is decorated with Black Lives Matter products. Zwana offers a wide variety of products and services – from paper products to large format banners, flags and tents, t-shirts to promotional materials and team uniforms.
There was never going to be an optimal time for a pandemic-induced lockdown of non-essential businesses to hit, but the March shut-down order came at a particularly difficult moment for Zwana, who was recovering from one of three major surgeries he has undergone in the past two years.
"Every time I tried to come back, something else would happen – including the pandemic," Zwana said.

He says he has been blessed with several hard-working part-time staffers at the shop over these past few difficult months, and he never had to shut down completely. But that was more or less moot, because for a long time – many months, he said – "there was very little to no work."
The problem was that without sports teams playing, or conferences taking place, or schools and businesses operating as they did prior to the pandemic, there was very little demand for Imprint's non-essential products and services.
"So, the banners the booklets the uniforms all that stuff, which every year you're used to running around and trying to get as much business as you can, there's no running because there's no business," Zwana said. "You have to look for other avenues."
But Zwana's resourcefulness and entrepreneurial spirit kicked in. He made what he calls a "COVID pivot" and started trying to fill his customers' needs in the new normal. That has included selling PPE – items like disposable gloves, face masks and hand sanitizer – along with a new offering: COVID test kits.
"I have faith in the effort," Zwana said. "We are finding our way into the market. We are following the trend that many of our manufacturers and distributors have made, making pivots away from some of the non-essential products and services that don't have a concrete outlook of coming back any time soon, towards supporting government, private and community efforts to combat the pandemic with COVID related products and services."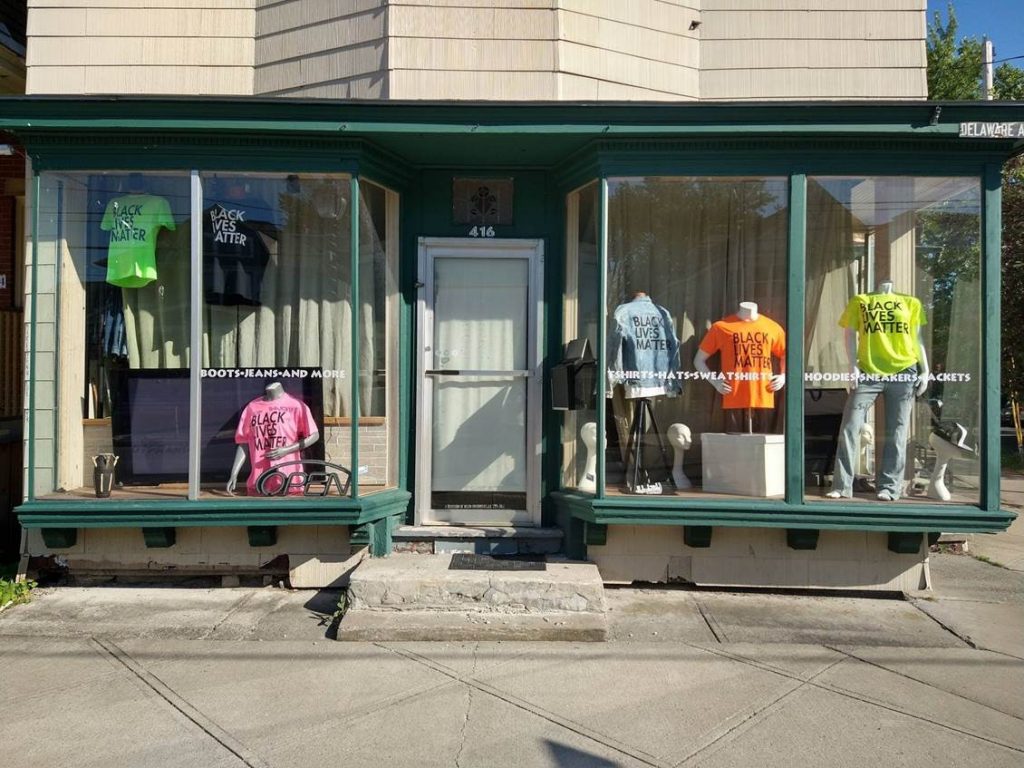 There was also an unexpected boost in demand for the Black Lives Matter merchandise Zwana has been selling for some time because of the national response to the killing of an unarmed Black man, George Floyd, by a white Minneapolis police officer last May. Zwana had started printing BLM t-shirts after the 2012 shooting of Florida teen Trayvon Martin, which, at the time, he said, was "more of a political statement than just a business opportunity."
"With what happened over the summer of 2020, we started selling it again," Zwana said. "It had a new life and gave us an opportunity to donate money to local community groups and organizations. We set up a stand on the corner of Madison Avenue and Pearl Street and was selling from there."
When the weather turned colder, the outdoor stand didn't make sense anymore. Zwana still sells the t-shirts at his Delaware Avenue store, and also offers additional products on his ecommerce storefront, though he stresses that retail is not his main focus.
What has been most helpful in keeping ImprintUNIVERSE going is the fact that Zwana is certified through both the state and New York City Minority- and Women- Owned Business Enterprise Program (MWBE) programs. Many government and private entities interested in doing business with certified firms contact him in order to partner and meet the MWBE requirements laid out in public contracts.
He also is constantly brainstorming new opportunities, including creation of a database of local Black-owned businesses Directory and Referral Service (www.518blacklist.com) and offering a new suite of advertising and marketing services including content creation and development, social media management, online broadcasting/streaming services and more (www.ballyhu.com).
"People are more asking, 'Hey, Musa, can you help me with my website and my Facebook and post stuff every week and every month, because I don't have the time or I'm not great at that?'" Zwana explained. "The way forward isn't clear, but I am optimistic in my ability to continue to offer products and services that meets my community's needs."