Back To Business: Capitol District Supply
March 30, 2021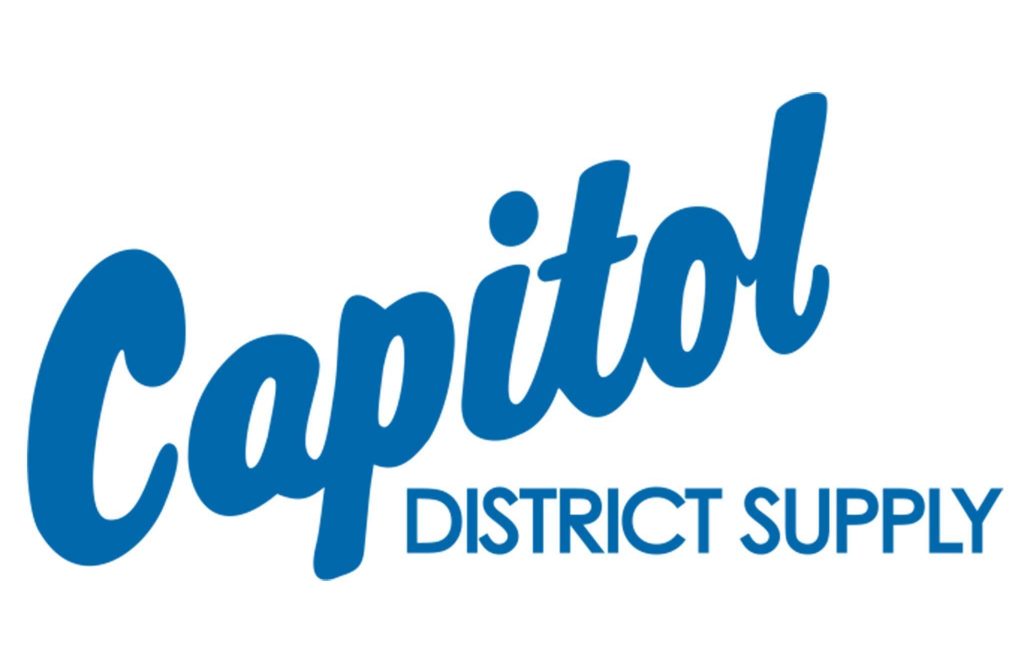 Selling plumbing, heating, kitchen and bath supplies and fixtures is a very hands-on process. Contractors need to come and pick up their orders, residential customers need to come into the showroom to consult with designers and select their preferred products – from cabinets and sinks to toilets, tubs and showers.
At least, that's how it worked at Capitol District Supply pre-COVID.
"Last March I very quickly figured out the essential staff to keep us operating– just four or five in each branch, the warehouse and counter guys, and that was it," recalls Hana (Zima) Sullenger, Capitol District Supply's HR manager and marketing director. "We had no official remote set up. I spent the first two to three weeks bringing new technologies online and teaching staff remotely how to use it smoothly while letting the public know we were still open, have changed how we operate, and how to work with Capitol. It was very stressful."
Capitol District Supply is celebrating 75 years this year as a family-owned business, founded by Hana's grandfather, Hy Zima, on Albany's Broadway in 1945. It now has two other locations in Schenectady and Saratoga Springs. Sullenger recalls that when she was growing up, the business was called "the place" or simply "the store." It has always been a very tight-knit operation, with employees regularly staying 10, 20 or even – in one case – 50 years.
Sullenger, who is part of the third generation of Zimas to run Capitol District Supply, said the family had never before considered a work-from-home plan. They were primarily a face-to-face business, focusing on the customer experience and sharing our expertise. The strength of the operation, she said, has always been in offering the kind of customer service and attention to detail that can't be found at big box stores or online retail giants.
"I don't want to compete with Amazon to sell you a single faucet," Sullenger said. "Instead of one faucet what we do best is a whole process. We go through and make sure everything fits like a glove. Every kitchen we sell is specific to the family that will use it. We want to know how you use the space and make it not only beautiful, but as functional as possible."
But working from home – at least part-time – has proved helpful for a number of Capitol District Supply staff, especially the designers, who quickly adapted to virtual appointments and varying schedules and found that they could work more efficiently putting together complex kitchen and bathroom design plans when they had dedicated design time.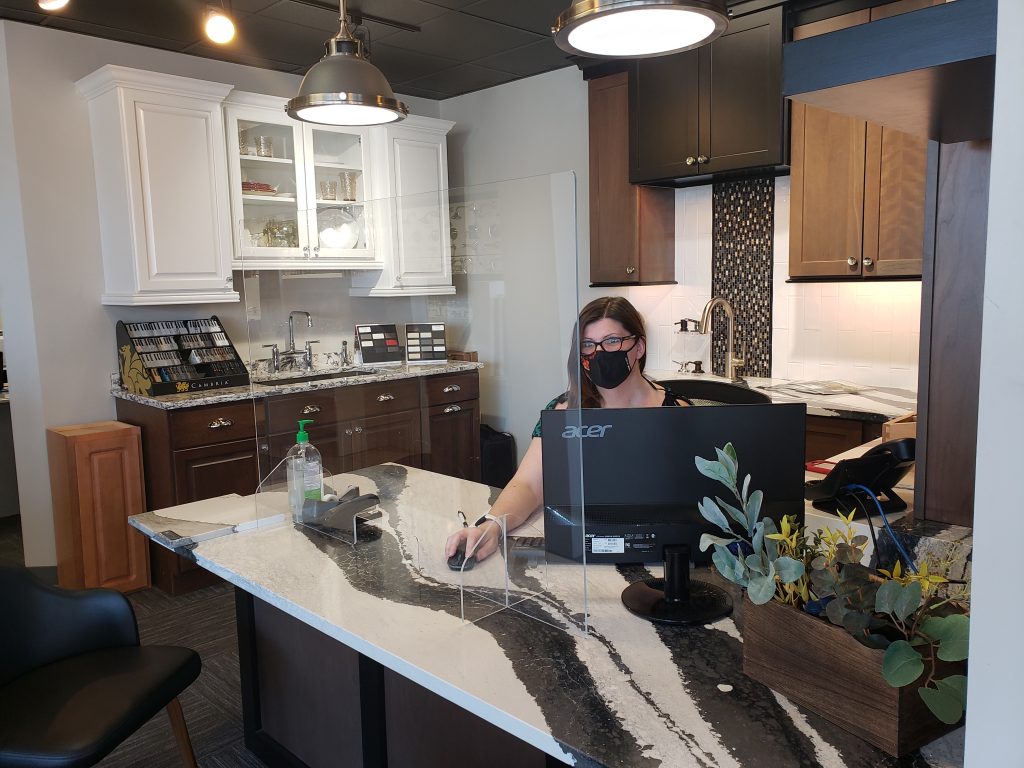 Because it provides heating and plumbing supplies to contractors, Capitol District Supply was deemed an essential business during the early days of the COVID lockdown. But the fact that construction was not immediately deemed essential as well hurt the business in the short term and the business was forced to lay off or furlough about 25 percent of its staff.
But things started to pick up after a few months, especially since so many people were experiencing a sudden interest in home improvement projects. Sullenger brought back her furloughed workers and started hiring. Today, she's one or two positions over her pre-pandemic workforce. Even without any advertising underway, the showrooms can't keep up with leads.
The main problem now, Sullenger said, is delays in the supply chain caused by the pandemic, everything from raw materials to finished products. This is actually a global issue, and it's something that a lot of customers don't think about when they are excited about the possibility of a big project.
"We fight against what I call the HGTV effect," Sullenger said. "People say, 'Well, the Property Brothers did a whole house over for $50,000 in seven weeks.' It doesn't work that way. Those budgets and timelines aren't realistic. The more time you have and the more you plan the happier you'll be."
Sullenger said she's planning to launch a campaign to explain to the public just how much her industry has been impacted by the pandemic when it comes to getting materials and securing a contractor. In both cases, it could be anywhere from 45 to 90 days or more before customers are able to see a job get underway.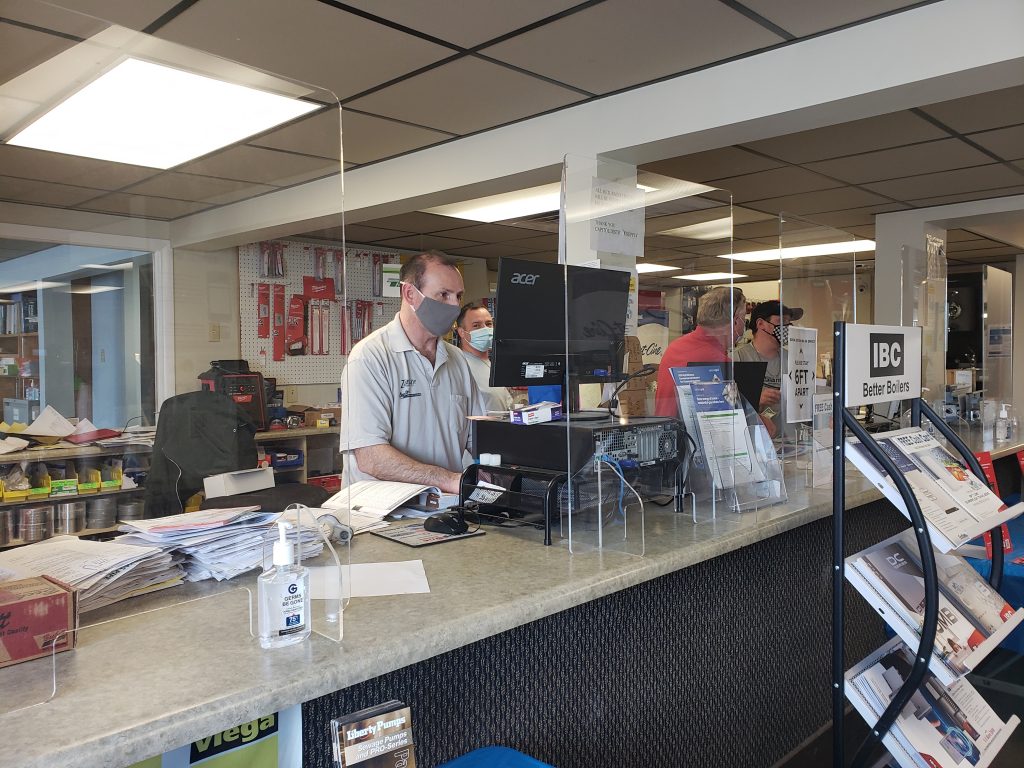 Overall, Capitol District Supply has not only successfully weathered the pandemic but learned from it, Sullenger said. Though things are starting to get back to normal, it forced some changes that she plans to keep – and she's also hoping to implement even more when it comes to online access for contractors and customers and expanding the company's social media presence.
"The pandemic opened our eyes as a company to things we didn't have to spend time looking at," Sullenger said. "We hired two people in January who are 100 percent remote. That was something that would have been unfathomable before last year, but it has given us more of an ability to find the right people for the right role."
"We've been able to see the strengths of the company and how we can improve," she continued. "We will definitely keep some of the technologies and processes in place for the benefit of both our internal use and our customer base."