Back To Business: Dove + Deer And Rosanna's
March 3, 2021
Brianne Baggetta did not intend to open a restaurant at the height of the coronavirus pandemic.
Her initial plan, when purchasing the Center Square mainstay Bongiorno's Restaurant at 23 Dove St. was to shut down for a brief renovation and reimagining and then reopen in the fall of 2019.
Baggetta's first restaurant project – Dove + Deer, at 32 Dove. St. – had been, as she tells it "so easy" that she and her co-owner, Timothy Dillon, went into Rosanna's with "rose colored glasses," failing to realize the challenges posed by rehabilitating a circa-1800s historic building.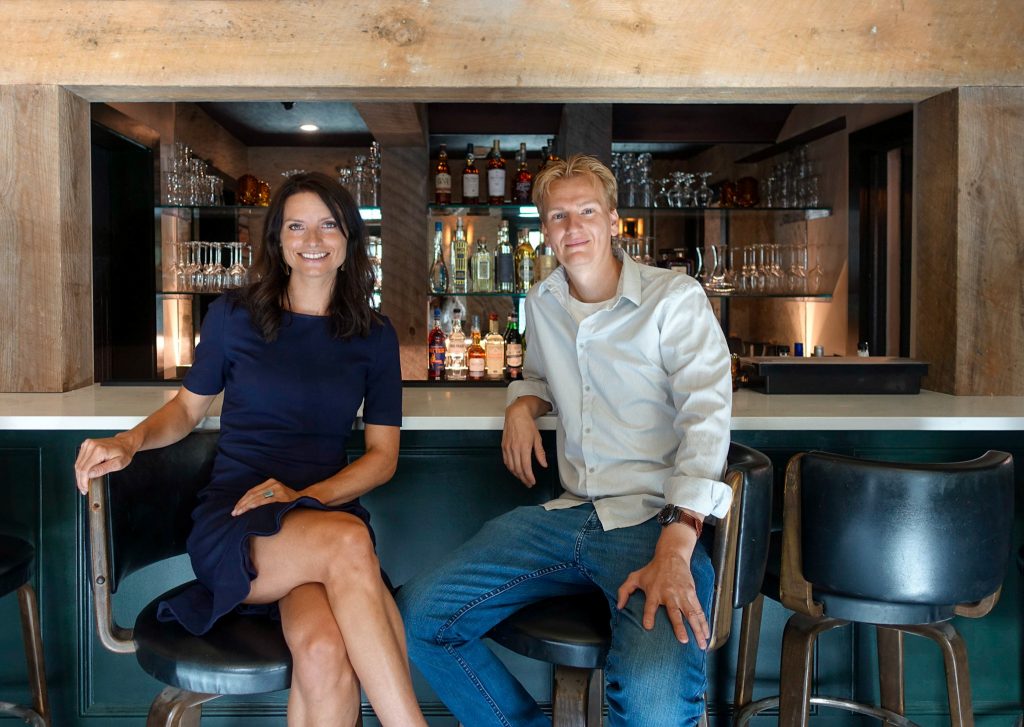 The process that Baggetta initially believed would take only three or four months dragged on…and on.
"The project started to take on a life of its own," she recalled. "There were problems with the demolition, the contractor. It was a perfect storm."
And then, just when Baggetta and Dillion started to see a light at the end of the tunnel – just over a year into the Rosanna's saga – the COVID pandemic hit.
"We had already invested three times more than we anticipated," Baggetta said. "We couldn't just walk away. We had to push through. And it ended up being the right decision…It was the right struggle. Sometimes you have to go through a lot of pain to break through the other side. I learned a lot from it, and I can't imagine it having been any other way."
Baggetta said she was also very conscious of upholding what she saw as a responsibility to carry on the legacy of the restaurant's former owners, Rosanna and Felice Bongiorno, who reassured faithful patrons that their beloved neighborhood Italian eatery would be in good hands.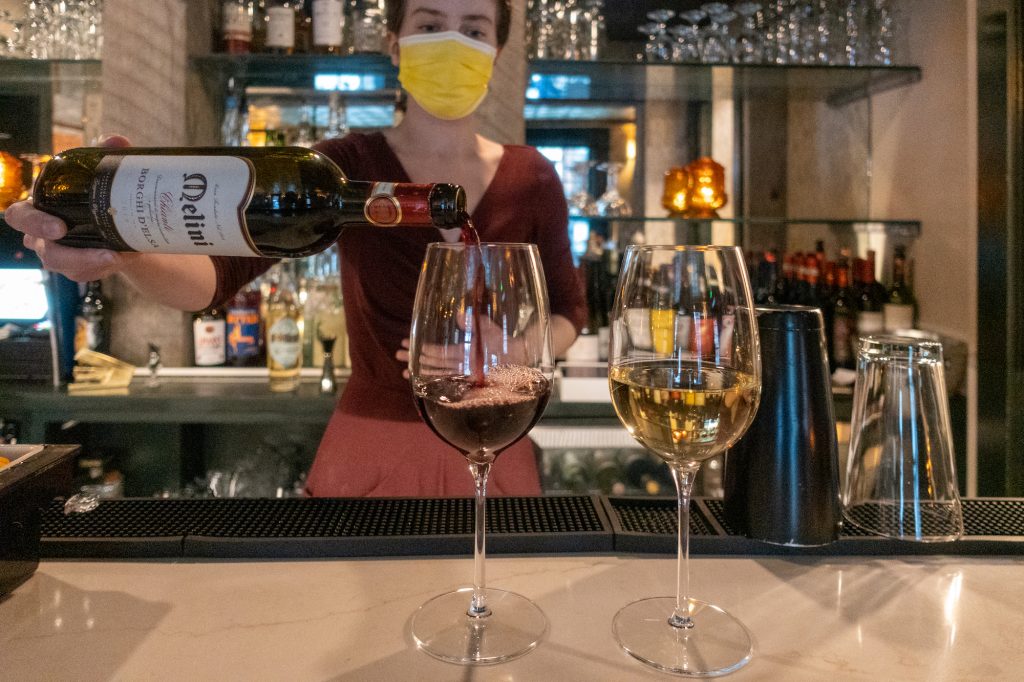 With support from the City of Albany Small Business Facade Improvement Program – renovations at Rosanna's were completed and a soft opening was held in August 2020. It was still warm enough to facilitate outdoor dining, while indoor dining options remained limited. The restaurant was well received by diners and reviewers alike, though when the weather turned colder, and restrictions put in place to try to stem COVID's spread things got, as Baggetta put it, "scary."
"We're going to be OK and make it through, but because the business was not open in February 2020, it wasn't eligible for PPP money, whereas Dove + Deer across the street has gotten by because of that money," Baggetta said. "I'm excited for the future, excited for outdoor dining to reopen. Hopefully when enough people have been vaccinated and the weather has turned, we can put this wasteland year behind us all."
Dove + Deer actually shut down for two months at the start of the pandemic, from mid-March until the end of June, while Baggetta, Dillion and their third partner, Jessica Arnold, in that restaurant, tried to regroup and figure out how to reopen as a takeout-only establishment.
"It's a different business model," Baggetta said. "We didn't want to learn it on the fly; we wanted to reinvent the menu and restructure the staff."
In the end, they decided to jettison lunch altogether and only offer dinner, which is also the only meal served at Rosanna's. The change may well be permanent, Baggetta said, as it has offered both staff and management better quality of life and more time to focus on getting the food they serve right.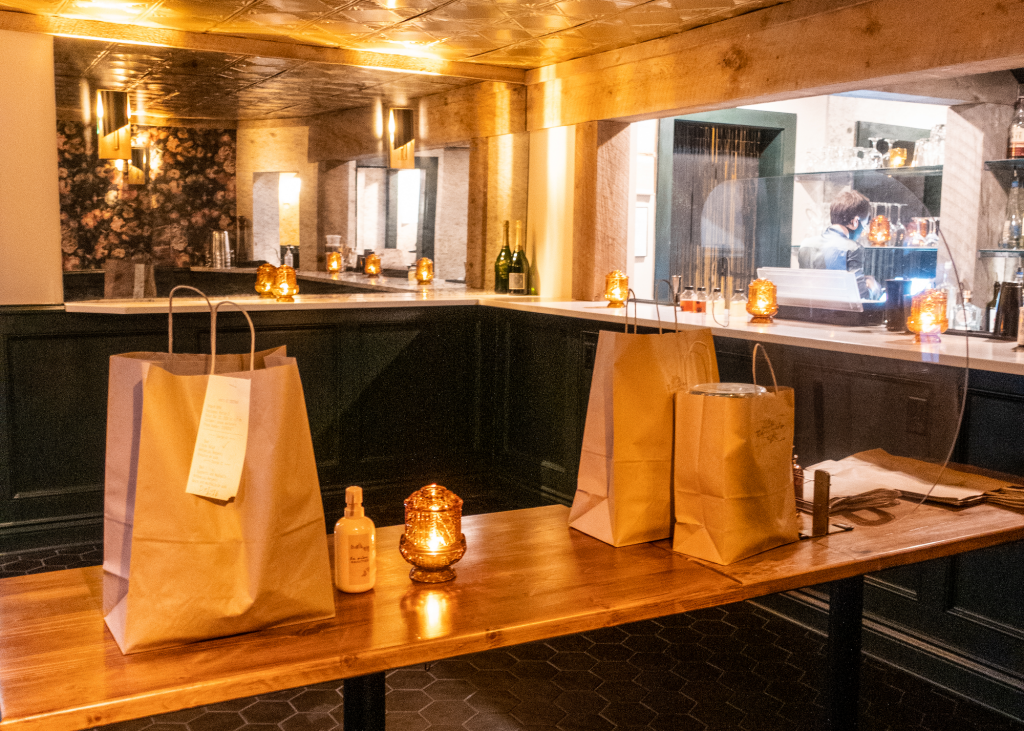 While trying to get Rosanna's off the ground and keep Dove + Deer afloat, Baggetta was also juggling a third business, The Mailworks, an Albany-based print and direct mail company of which she is president and CEO. Baggetta's mother started the business out of her home in 1984, and her daughter officially took over eight years ago, growing the operation by almost 300 percent to serve a national customer base.
The pandemic hit The Mailworks hard, reducing mail volume from an average of 2 million pieces a week to somewhere between 45,000 and 50,000, which forced Baggetta and Dillon to lay off 52 people in a 48-hour span. They have been able to hire back most of the staff, she said, but it will likely take several years to make a full recovery.
Baggetta said she's done opening new ventures for now. For the foreseeable future, she's planning to grow The Mailworks to "the next level," keep her two restaurants strong and spend time with her two girls, ages six and seven.
"I'm prepared to pivot as things go on," Baggetta said. "There's a lot of energy wasted in trying to reimagine the future. I feel really fortunate, strong and positive. My job is to empower others to do their jobs. We are where we are today because I have a really great team. I didn't do this alone."