Back To Business: Irie Vybez
March 18, 2021
Shaun Freeman believes that to be a successful entrepreneur "you have to get uncomfortable" in order to remain sharp and innovative.
But the discomfort and upheaval that resulted from the early months of the coronavirus pandemic last year was more than even the co-founder and owner of the popular Central Avenue Jamaican restaurant Irie Vybez had bargained for.
"We were shaken by COVID," Freeman recalled. "We didn't know what was going to happen in terms of traffic flow. In March and April, we got hit hard; it was hard times."
Thankfully, Freeman was able to qualify for federal and local assistance, including Capitalize Albany's Small Business Adaptation Grant Program, which was established to help owners reopen and adapt operations in the so-called "new normal" (supporting businesses' PPE expenses, physical upgrades to enable social distancing, and more). Once things stabilized slightly, Freeman shifted his focus to promoting the restaurant and its unique offerings online and doubled down on delivery.
It worked – far better than he ever expected.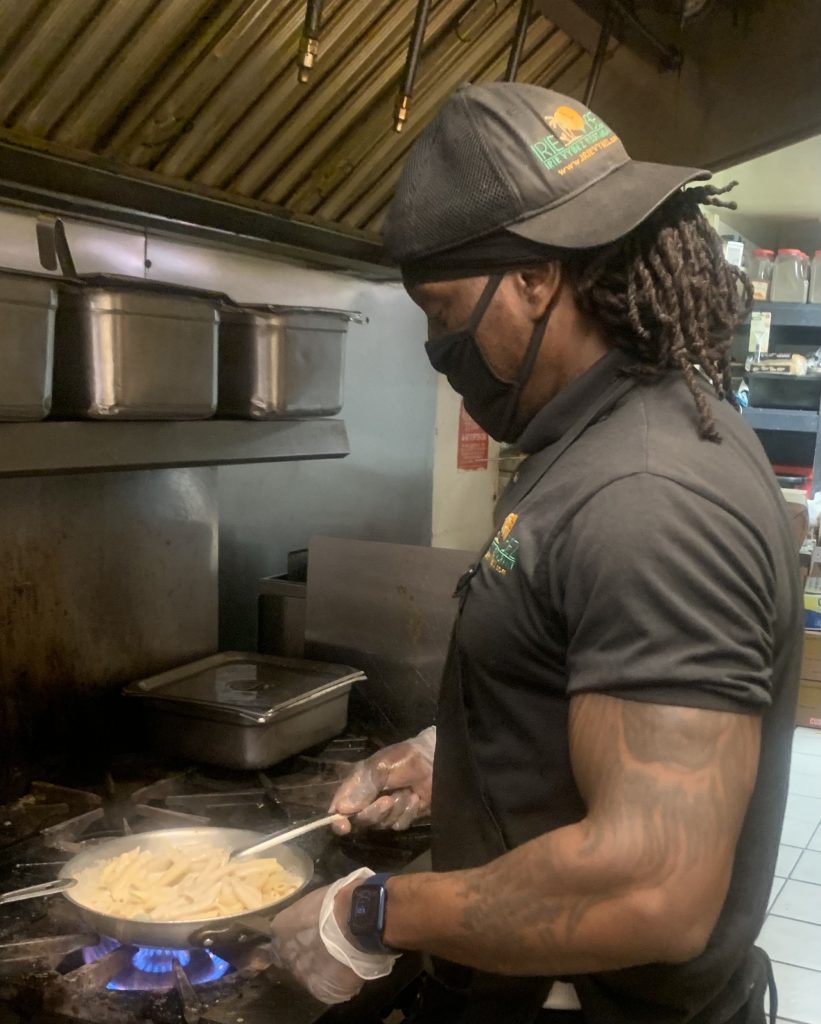 "Our delivery game is insane," Freeman said. "We've actually gained more customers because during COVID. I guess they didn't know we were there. This one guy, he drives in from Vancouver on his way to Georgia every month and he goes out of his way to come to the shop and pick up some food."
Since it opened seven years ago, Irie Vybez has gained a loyal following, and is known for its modern twist on traditional Jamaican dishes. The restaurant's best seller is braised oxtail, of which it sells about 500 pounds a week, but its jerk recipes (a traditional spice rub or paste for meat, chicken or fish) are also popular – in part due to the fact that they aren't too hot.
"The goal of our business is to try to get to everyone, so we're mindful of not making things overly spicey on purpose," Freeman said. "If you want it, get some hot pepper sauce."
It's that same desire to attract as broad an audience as possible that led the restaurant to another of its best sellers – Irie Pasta, which is basically exactly what you think: An Italian staple but with Jamaican flavors.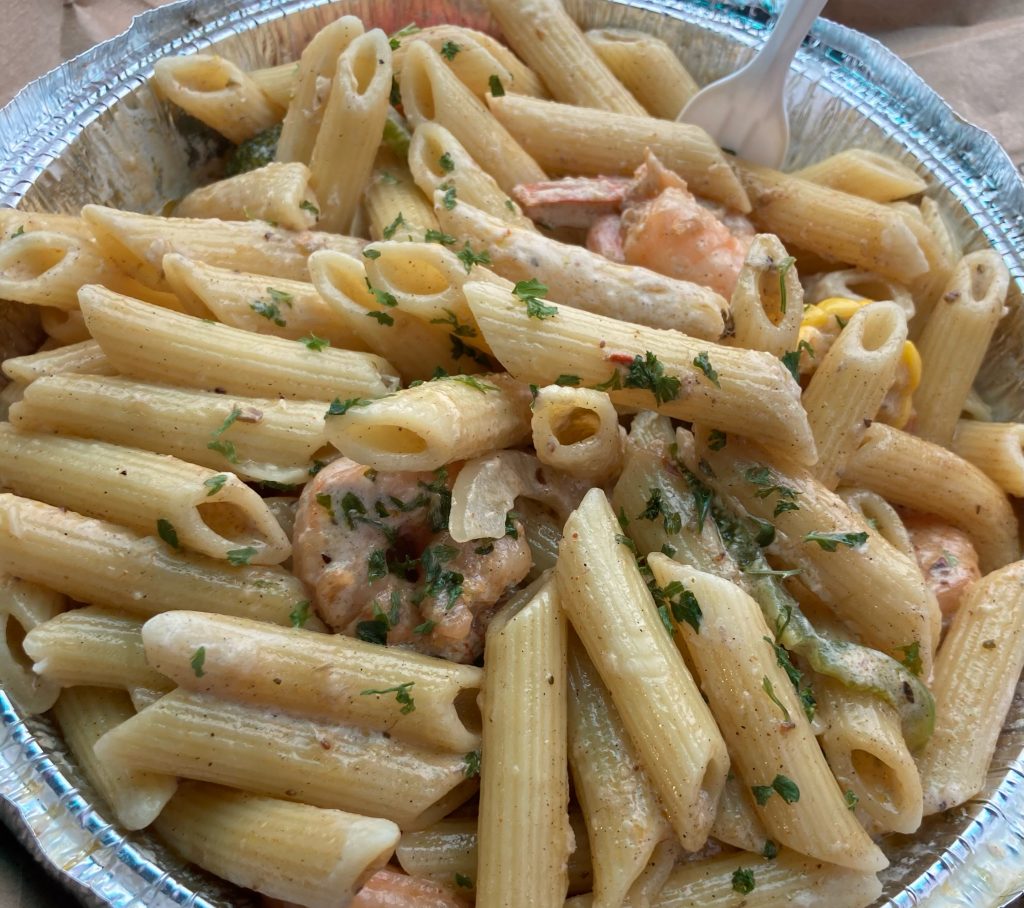 "It all goes back to trying to keep reinventing ourselves," Freeman said. "That wasn't something we expected to keep on the menu. But after we put it on the menu three years ago, it pushed us into notoriety. We had a million views on Facebook; people from all over the country were trying to figure out how to get to the shop."
Freeman grew up in the Bronx but had a cousin who lived in the Capital Region after attending college in Troy and talked a lot about how the local Jamaican food offerings were lacking.
"He said, 'You should come up and see what you can do,'" Freeman said. "In some neighborhoods in the Bronx, Brooklyn and Queens, there's a Jamaican restaurant on every block – sometimes three of four. Up here, there's maybe three or four main places in the whole area."
At the time, Freeman was working a sales job for Time Warner in Manhattan. It was well paid, and he was good at it. But he and some friends wanted something more, or, as he puts it, be able to "stretch our legs and do what we wanted to do when we wanted to do it."
The rent was reasonable in Albany, he found, and Central Avenue didn't have the same concentration of international cuisine offerings as it does today. He decided to give the restaurant game a shot.
Now that take-out and delivery are going so well for Irie Vybez, which uses all the standard online ordering apps, including Grubhub, DoorDash and Uber, Freeman says he's planning to stick with the to-go model for the foreseeable future. There were once a few sit-down tables inside the restaurant, he said, but he removed them and feels it's safer for himself and his 12 staffers to continue this way – "at least until the whole world gets vaccinated."
In the short term, Freeman has plans, including some outdoor dining options, reintroducing a seafood platter that proved popular in the past, and continuing to offer an ever-changing roster of daily soup specials. But, like any good businessman, he doesn't want to give too much away in terms of what's on tap.
"We keep switching it up and with things that we know our base appreciates," Freeman said. ". If you remain stagnant and the same, we're just going to be that same place that people know – the place with the pasta. I have some ideas. I'm not going to share them right now. We'll just keep reinventing ourselves and remaining relevant."