Barks On Lark Pet Boutique Opens On Lark Street
March 10, 2021
Owners Cara and Will Bronner will focus on supplying ethical products and promoting animal adoption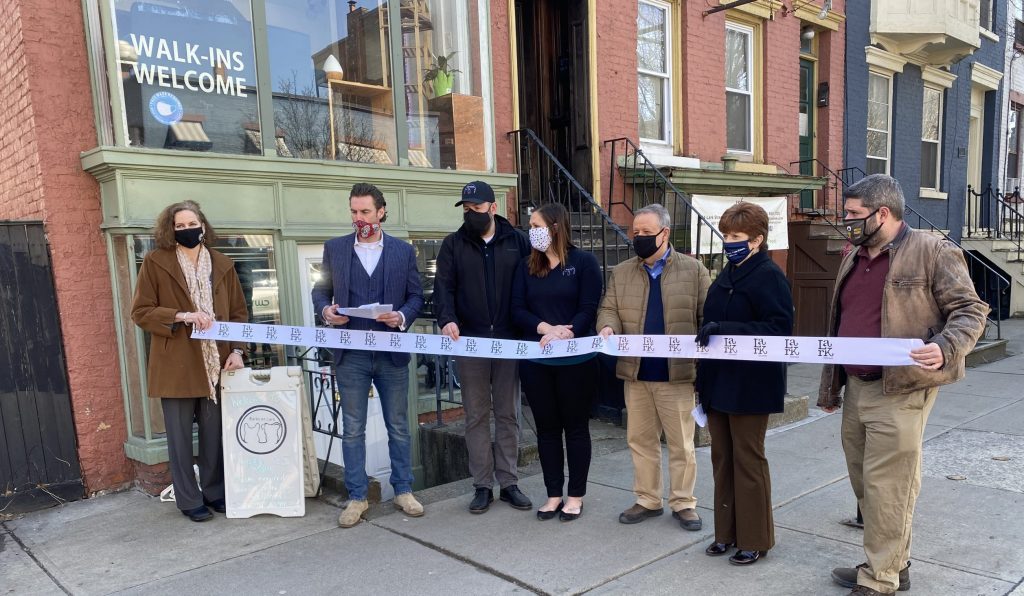 Barks on Lark, a pet boutique with a focus on supplying ethical products and promoting animal adoption, was formally welcomed to 272 Lark Street with a ribbon cutting ceremony on Wednesday.
"Lark Street is the perfect location for what we want to do, with its proximity to Washington Park, which is one of the best dog-friendly parks in the entire region, a neighborhood full of pet-lovers, and a growing number of dog-friendly businesses," said Co-Owner Cara Bronner.
Barks on Lark will provide local pets and their owners with products that are made locally or in the USA, eco-friendly and fair trade. The Bronners also plan to partner with rescue organizations and shelters to host adoption events at their new location.
Barks on Lark is the latest small business to open in the Lark Street Corridor in the midst of the COVID-19 pandemic, joining Son of Egg, Shahs Halal Food, Frankie's Deli, Adani's Kitchen and others. Occupancy for commercial storefronts in the corridor remains above 90%, despite the many challenges brought on by the pandemic.
Barks on Lark will be open Tuesday through Friday from 10 a.m. to 5 p.m., and Saturday from 11 a.m. to 3 p.m. The shop will be dog-friendly to leashed, well-behaved dogs. Learn more at BarksonLark.com, or on Facebook and Instagram @BarksonLark.