Downtown Albany Welcomes More Flexible Workspace As Novel Coworking Opens
March 4, 2021
A ribbon cutting ceremony was held Thursday to officially welcome Novel Coworking to downtown Albany.
Recognizing downtown Albany as an investment opportunity Novel Coworking purchased the 17-story building located at 69 State Street on the corner of North Pearl and State Streets in early 2020. The coworking space opened early last month following renovation of approximately 40,000 sq. ft. and roughly one third of the building's 135,000 sq. ft. of space, into downtown's largest co-working space to date.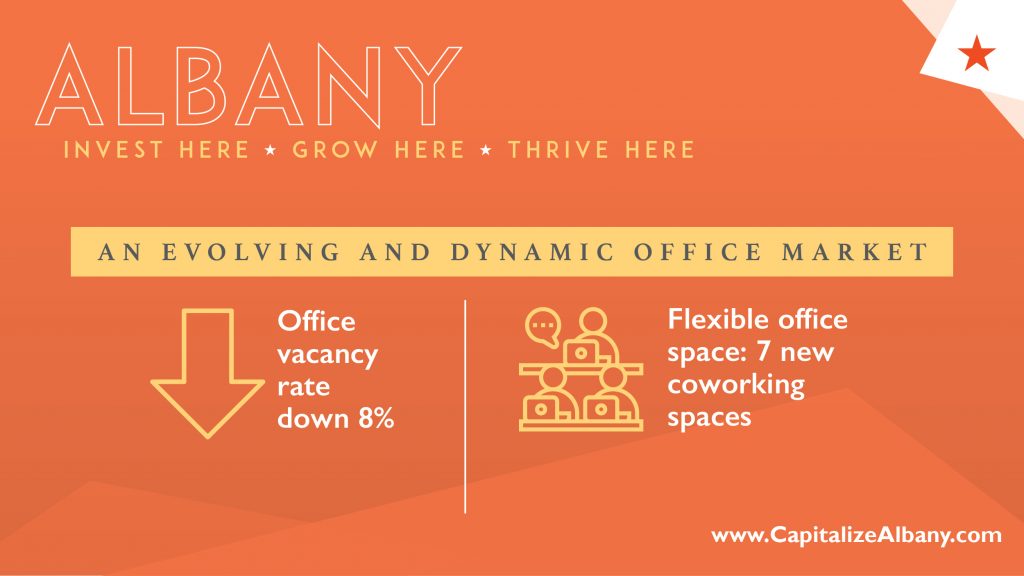 With COVID-19 mandated shutdowns occurring before construction began at the downtown building, Novel Coworking was able to make changes to plans for the three-story space, including purchasing office furnishings that are more easily cleaned than upholstered pieces, implementing designated traffic flow and a floor plan more conducive to professional distancing, installation of touchless faucets and foot pulls on restroom doors, and temporarily forgoing the drop-in co-working option.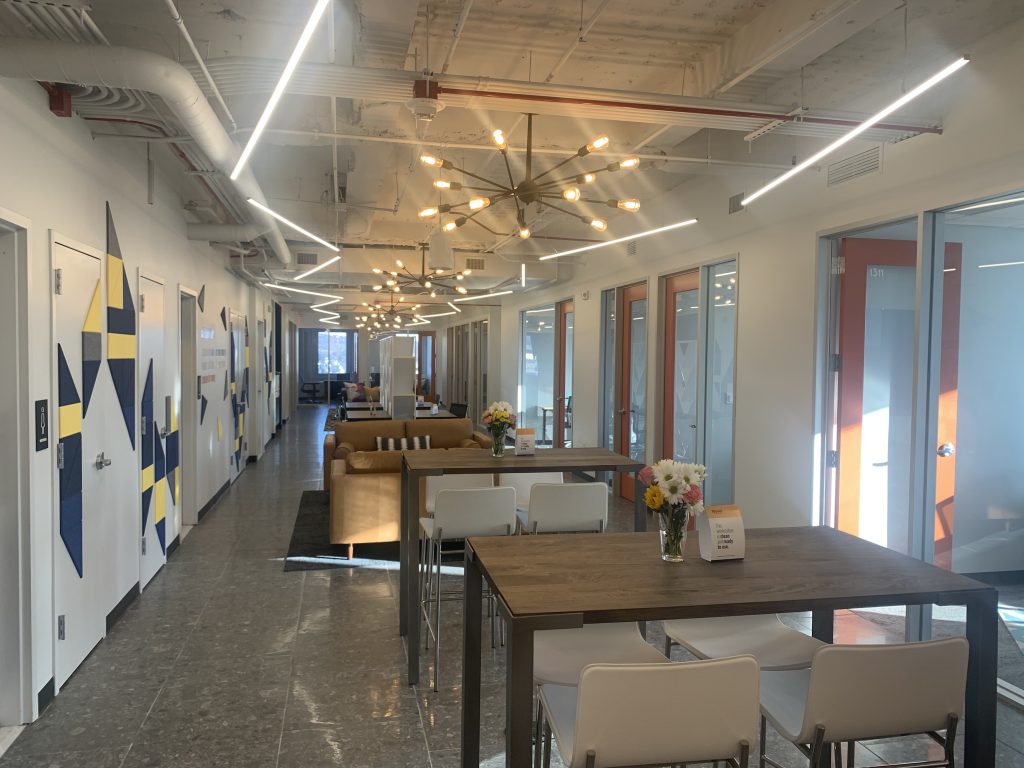 "We are excited to support Albany's small businesses as well as enterprise firms with beautiful, affordable space to grow their businesses," said Novel Coworking CEO Bill Bennett. "We have seen huge demand for flexible, customizable workspace from companies of all sizes."
While this location marks Novel's first in New York, the Chicago-based company operates spaces in 30 cities across the country, with ownership of each location's building. Novel Coworking offers flexible workspaces, private offices, and SmartSuites™, Novel Access Passes start at $219 a month, private offices start at $775 a month, and office suites start at $175 per employee a month. Included in the membership is 24/7 access to the building, all utilities, direct fiber internet, mail service, community app, and coffee bar. More information is available at www.novelcoworking.com.