Back To Business: Brick House Insurance
July 6, 2021
When Andrew and Mckenzie Pope conceptualized Brick House Insurance just over a year and a half ago, they pictured a place where new customers might drop by to discuss policies, existing customers could come in to pay bills and in-person meetings to drum up new business would be standard practice.
They found what they thought was the perfect location to set up shop in a storefront at 209 Lark St. and opened their doors in February 2020. A month later, the world changed completely.
"We wanted this space because we were told by our landlord, who had it prior to us running a real estate agency, that there were so many walk-ins," Mckenzie Pope recalled. "No one walked in. There was crying. There was a lot of, 'Oh, wow. We picked the worst time to do this."
The lockdown and shuttering of all but essential businesses in an effort to curb the spread of COVID-19 brought Brick House Insurance to a screeching halt for several months. The Popes are the sole owners of the business and its only employees, save for one other individual who handles customer service and was already working remotely prior to the pandemic.
The couple, who live in Center Square, hunkered down and lived off their savings for a few months. They had started the business essentially from scratch, though they both had experience in the space, working with MetLife and also State Farm. They decided to go out on their own because they felt confined by the parameters of bigger agencies and wanted to serve customers in a larger way, with a particular focus on the area's many historic older homes.
"Old houses are unique and require different types of coverage," Mckenzie Pope explained. "Smaller companies also are able to provide better coverage and can offer some products that aren't as well known."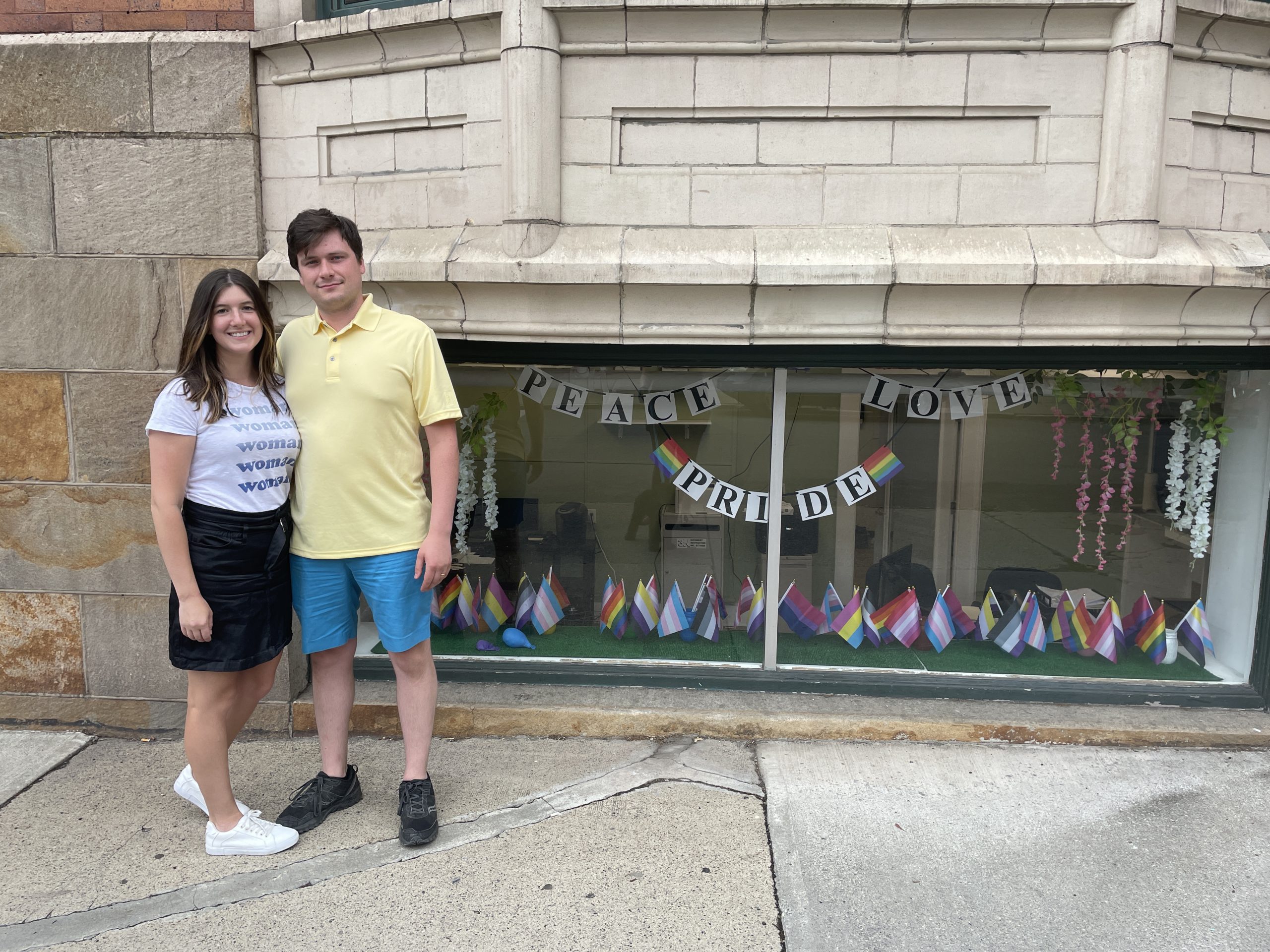 During the forced closure of their business, the Popes brainstormed new ways to connect with potential customers. In the old days, they would make cold calls, but a gubernatorial executive order issued during the pandemic prohibited that practice. They were still able to reach out to real estate agents in hopes of getting referrals, but their habit of driving around on the weekends to bring doughnuts and pizza to open houses in hopes of drumming up clients were gone as the majority of showings had been moved online.
"During the height of COVID, there were no open houses," Andrew Pope said. "And if there was the rare one, the last thing an agent would want was us in there."
The Popes turned their attention to building up their own online presence and started to engage in virtual marketing. They even helped people schedule COVID vaccines, wanting to do what they could to build connections with the surrounding community.
As the pandemic wore on, business picked up slightly, especially after the first round of federal stimulus checks started to arrive in mailboxes.
"People wanted a nicer car, or an upgrade of their homes, and needed more coverage," Mckenzie Pope said.
The Popes followed all public health protocols, requiring masks and social distancing for the few walk-in customers they did see. They both got vaccinated, as did their employee – even though he doesn't come in to the office much, if at all.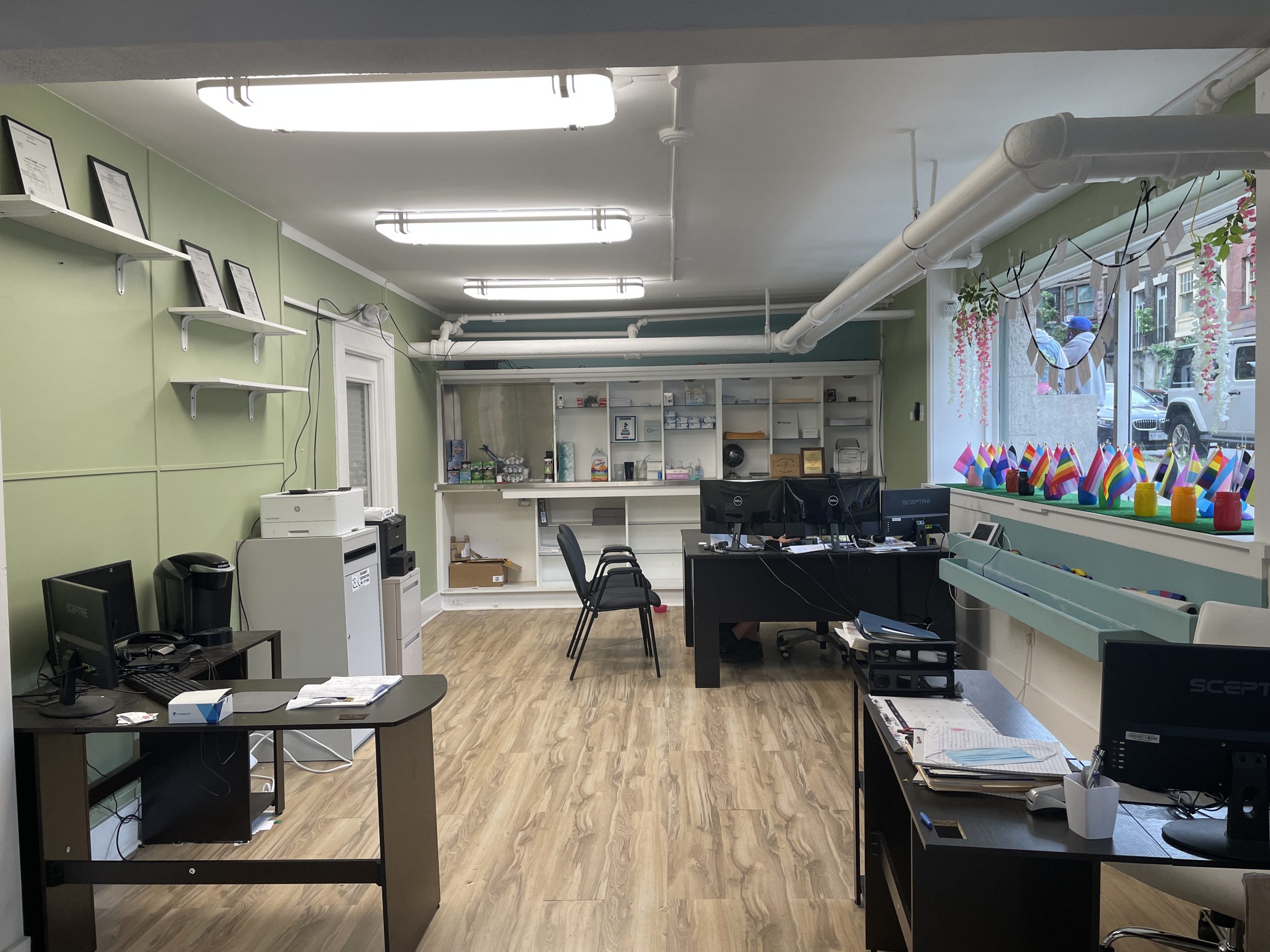 The real estate boom has also helped since COVID restrictions on businesses continue to ease. It's a sellers' market, and now there aren't any open houses because what's on offer is selling before that can even take place.
"Business has definitely picked up," Mckenzie Pope said. "There are last minute calls of people saying, 'I need this quote right now.' Yesterday alone, we had six or seven calls, which is more than we would have in a whole week during the pandemic. Some were existing customers who were at dealerships getting cars."
The insurance industry is a commission-based business. The Popes say they have between 100 and 150 customers and estimate that they write about $25,000 in new written premiums every month, which, Andrew Pope said, is about mid-sized for a local agency. They are growing, though not as quickly as they had hoped when they initially dreamed up Brick House Insurance back before the pandemic.
"We would like to be able to connect with our customers again now that the pandemic is coming to a close; we would like to be able to market again," Mckenzie Pope said. "We hope to be at more events and have our tent out and have people stop by and get to know us a little more."