Back To Business: Overit
July 14, 2021
With the coronavirus pandemic waning and the New York economy fully reopened, businesses are trying to figure out what practices and lessons from the past year to maintain and what to jettison in the so-called new normal.
That's the case with the Albany-based marketing and public relations agency Overit.
"One of the positives from the pandemic is that I got to take a step back and breathe, re-evaluate and focus," said Overit President and CEO Dan Dinsmore, who founded the agency in 1993.
"You get lost in the day-to-day hustle," he continued. "There was a reason why I started this company. I'm not saying I lost sight of it, but you've got to make payroll and grow, and your focus shifts away from the reason why you were successful, which for us was innovation, creativity and doing great, solid work."
Overit was born from a mix of creative roots and technology, Dinsmore said. In the months before the March 2020 lockdown, the agency had invested a significant amount of time and money in data measurement as a means of demonstrating the strategies it implemented on clients' behalf were working. This proved prescient, as the closure of all but essential businesses to prevent the spread of COVID-19 forced more clients into the digital space.
"We used data to bring that creative standpoint forward, and that was extremely successful for our clients; about 85 percent of them increased their business in spite of COVID," Dinsmore recalled. "We were monitoring daily, even hourly, looking at the data and making adjustments as we went. It proved to be very successful."
These technological investments, coupled with having "great writers and content people who can appeal to the emotion and be transparent" helped Overit serve its clients during a difficult and tumultuous time, Dinsmore said.
Now the challenge is trying to maintain the agency's renewed focus on creativity and transparency as the state's successful push to get New Yorkers vaccination and subsequent low infection rates have made in-person gatherings and commerce possible again.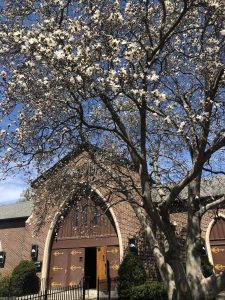 Once it was deemed safe to do so, a handful of Overit's approximately 40 staffers went back to work at the agency's headquarters in a renovated former church at 435 New Scotland Ave., about half of which is taken up by a video and audio production studio. The creative work done in this space is difficult to accomplish remotely, and Dinsmore is now trying to determine how to integrate that reality into the new, post-pandemic hybrid work model.
"It took a long time to figure out what we would do with this church – would we work from home forever? That would be unfortunate," Dinsmore said. "We're recreating the space a bit now, expanding our research facility, installing more video walls, building more production areas with sets and green screens, and podcast areas. We're going for an experience-oriented environment."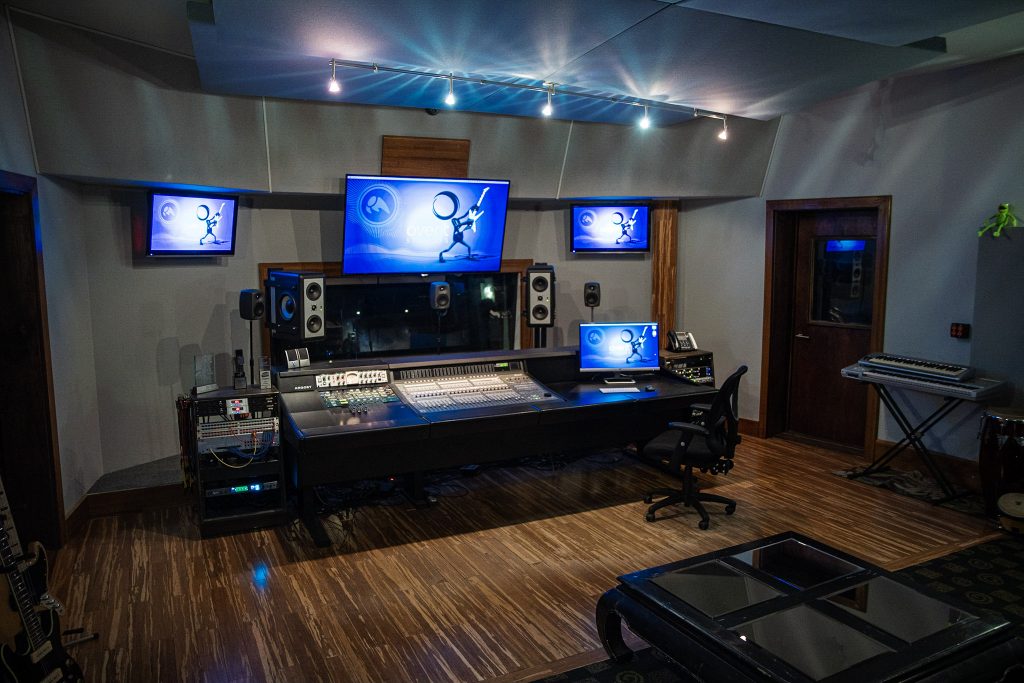 In addition, Overit has installed 360-degree "owl cameras" in all its conference rooms, so there will be a virtual element even when people are in the office. But a full return to in-person working isn't something Dinsmore is rushing to require, as he said he doesn't see the benefit of "pushing" people to do anything with which they aren't comfortable.
"Working in the office five days a week, I don't think that's where the world is heading," he said. "It's probably not the most efficient thing, but we're focused on the positives. There will be collaboration days, staff meetings and some client meetings in person. Right now, we're taking it as it goes. I'm not completely there myself."
Over the past year, Overit has "delved into new and unknown territories" and its team forged deep bonds and became tighter knit than ever before, Dinsmore said. The agency now has several fully remote staffers – something that simply would have been unheard of in pre-pandemic days – and he imagines there will likely be more in the future. Right now, Dinsmore said he feels lucky to be able to work from home, and not be pressured into making decisions about next steps before he – and his employees – are ready.
"There's no corporate entity over me saying, 'You have to leave everyone home,' or 'You have to bring everyone back,'" he said. "We're not forced to make any hard calls. The optional route seems the best route for now; I don't want to make it confusing. We'll figure it out as we go."