Back To Business: Pizzeria Sapienza
August 9, 2021
The lockdowns imposed at the height of the coronavirus pandemic had a silver lining for some eateries that already specialized in delivery – particularly pizza places, as New Yorkers indulged in comfort food cravings and sought a break from home cooking.
But not all pizza places were positioned to benefit from this surge. Pizzeria Sapienza, which has been located at 51 S. Pearl St. in downtown Albany since 1990, for example, has always relied heavily on foot traffic – especially workers on their lunch breaks and the crowds drawn to events at the adjacent Times Union Center.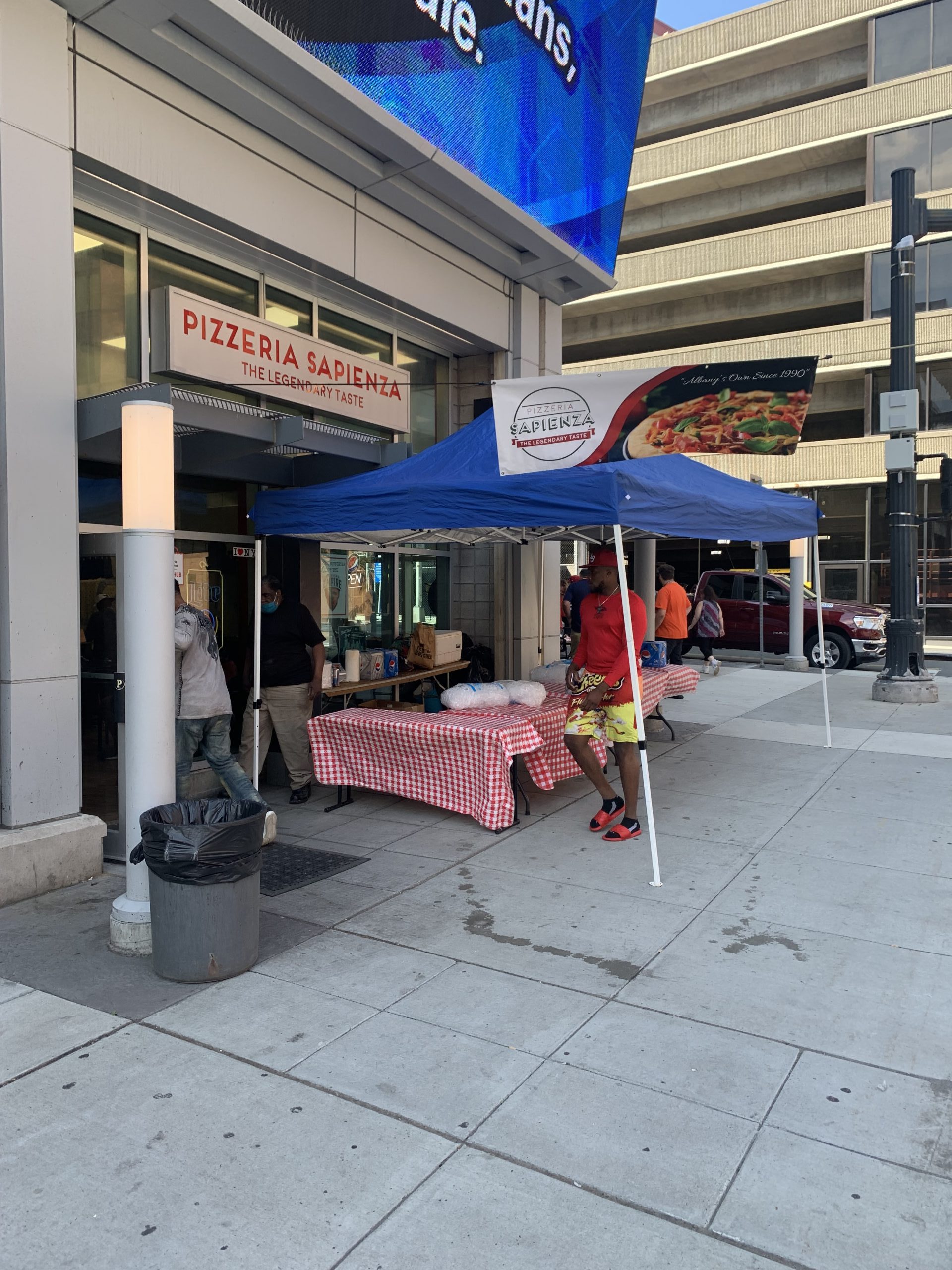 With the majority of employees working remotely and concerts, arena football games and other TU Center programming on hold to prevent the spread of Covid-19, Pizzeria Sapienza offered take-out and to-go orders, but still suffered a significant drop-off in activity, according to Salvatore "Sal" Sapienza, son of Nino Sapienza, who founded the business 31 years ago last month and died of cancer in 2014.
"Everything was good, and then Covid hit," Sal Sapienza recalled. "It was only three months' worth of business in 2020, but we were on pace to have our best year since we opened our doors. We're back up to about 80 percent now, but at the height of Covid we were at around 45 percent."
Sapienza, 30, plans to take over the Albany business from his mother, Josephine Amore, this spring. He is currently running a southern outpost of Pizzeria Sapienza in Charlotte, NC.
The Albany pizzeria was the Times Union Center's very first tenant – back when it was known as the Knickerbocker Arena. Nino Sapienza learned the ropes of pizza making from an Italian friend who was initially involved in the business, Josephine Amore recalled, but later moved back to Italy.
Nino Sapienza continued on alone, starting with a fairly basic menu that featured just pizzas. Stromboli, and calzones and eventually expanded to include Italian-American staples like spaghetti and meatballs, lasagna, ziti, and chicken and eggplant parmesan, as well as various salads, antipasto, and sandwiches.
The pressures of the pandemic forced Pizzeria Sapienza to scale back its menu offerings, as well as reduce its operating hours and its workforce. The business held onto its two main pizza makers, and as business picks up, Josephine Amore, a retired teacher who worked in the Albany City School District for 38 years, has been helping out during the lunch rush, because counter help has been hard to find as the entire hospitality industry experiences a labor shortage.
"We didn't buy a lot of product because I didn't want to throw it out," Josephine Amore recalled. "The dough, of course, we made fresh. But pre-pandemic we would make like 15 trays a day, and then we were down to five or seven and sometimes didn't even finish those."
Pizzeria Sapienza was awarded a Small Business Adaptation Program grant to assist in covering costs associated with obtaining PPE and making changes to conform with public health protocols, such as the erection of plastic barriers to protect workers and customers and social distancing signage. The grant program, administered by Capitalize Albany, was made possible with support from the City of Albany Industrial Development Agency and the Albany Community Development Agency.
Things have been slowly returning to normal, Josephine Amore said, with an in-house dining option returning just within the last few weeks.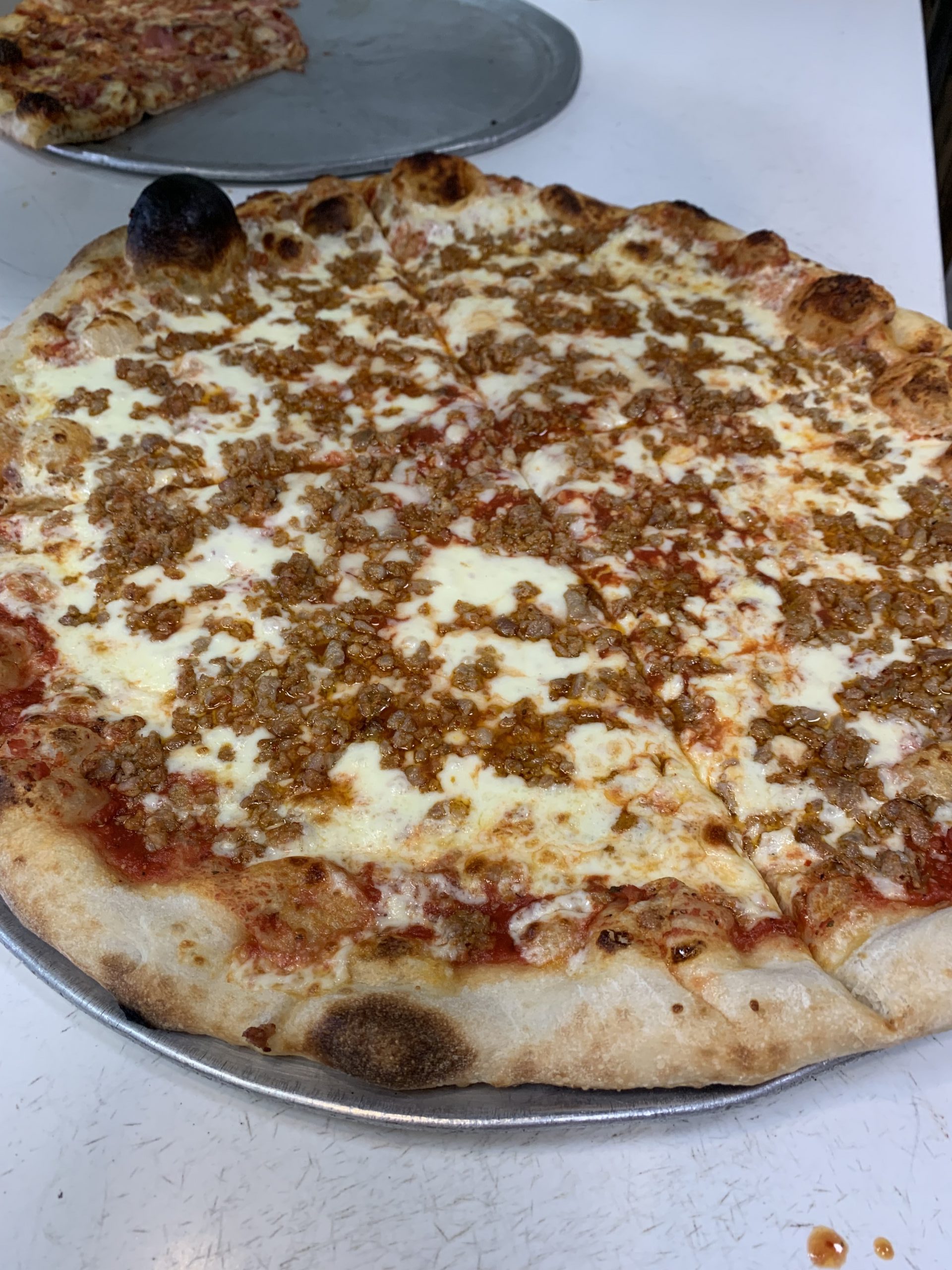 Despite the difficulties of the past year, Sal Sapienza remains bullish about downtown Albany and its future prospects. Aside from the pizzeria, his family has longstanding ties to the neighborhood, as his grandfather, Angelo "Joe" Amore, was a renown tailor who made bespoke suits for generations of the city's well-heeled residents out of his State Street shop.
Sal Sapienza said he doesn't plan on changing very much at the pizzeria when he takes over the business in a few months, because the name and menu "still ring bells" for customers.
"Before Covid, the best four-year period our business had was from 2008 to 2012, and I think it's cyclical," Sal Sapienza said. "I think we're going to hit that ten-year mark again. This time next year, with the state workers back and if we can get the buzz going again about the (TU center) and bring back those big acts, I think the whole strip is going to liven up."