#DowntownWorks For Sidebar, Coming Soon
August 24, 2021
Mike Lynch has eaten and cooked his way around the world – including a period at Nicole's Bistro when it was located in downtown Albany's Quackenbush Square. Along the way he became a certified sommelier and owned two restaurants in South Florida.
But through it all – over a period of two decades, he says – he harbored a dream: To return to the Capital Region and open a brand-new eatery.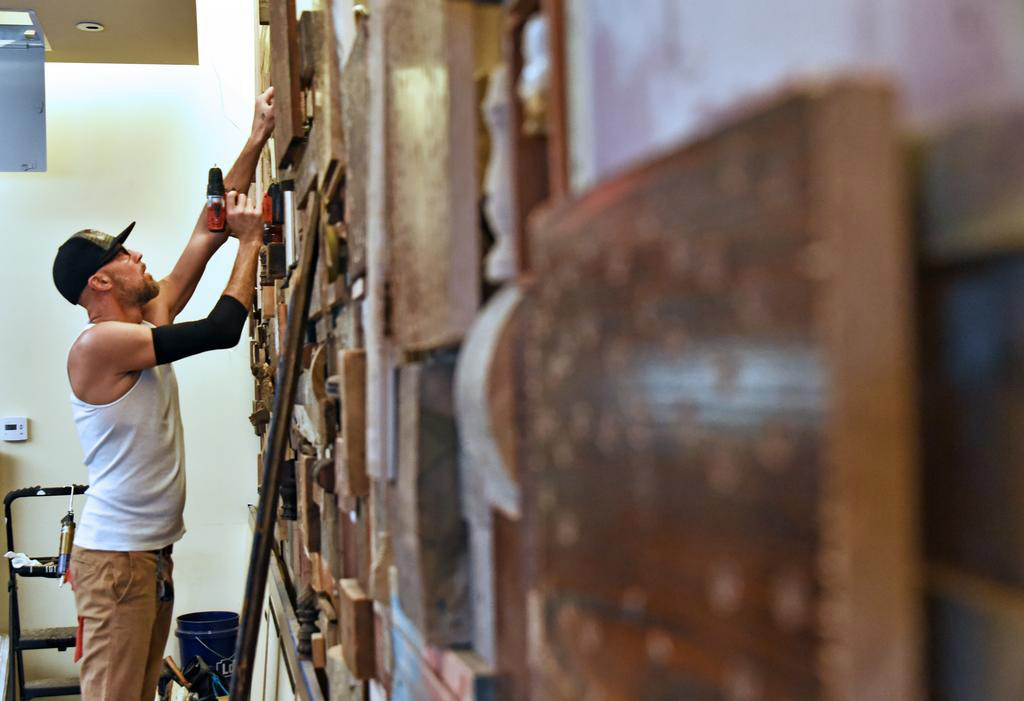 Now he's getting that chance. Next month, Lynch and his business partner, Danielle Torigian, will be throwing open the doors to Sidebar, which will be located at 30 S. Pearl St. across from the Times Union Center and feature what he called "global cuisine done local."
"The menu is food I like to eat because I'm here more than anyone else," Lynch explained. "We'll make it as authentic as possible, but we'll use local ingredients. I lived in Norway, Germany, Italy, Southeast Asia, the food will be drawn from that experience, but in a small plate fashion. We're not pigeon-holing ourselves to one or two cuisines."
Lynch believes the neighborhood is again on the upswing, though this time with a different vibe and focus, thanks in part to the development of housing on key thoroughfares.
"I really like Albany as a market," he said. "It has this wide demographic – lawmakers, lawyers, lobbyists, brokers, students, white-collar, blue-collar. Everybody is compacted into this nice little area, and for the most part, you go out and they're side-by-side. I remember back in the day, listening to Scotty Mac play at the (since closed) Larkin or the Bleecker (Café); it was a great vibe that I want to bring back."
Scotty Mac, a veteran staple of the Albany music scene, will reportedly lead the house band at the Sidebar, and local artist Chip Fasciana has been commissioned to create some custom art for its walls. Lynch plans to utilize the copious outdoor space that runs along Beaver Street, offering live music and outdoor dining when the weather allows.
Lynch said he is aiming to make Sidebar feel special and a little "quirky" with décor that features exposed brick, distressed wood and personal touches that make diners feel comfortable and also provides them with an experience that is unique. There will also be butcher block tables and a semi-industrial vibe, compliments of the polished concrete floor.
"We redid the space, and I love it a lot," he said. "I want people to feel that personality. We're not trying to be a fancy, expensive restaurant. We're going to be a great restaurant that over-delivers with an elevated gastronomic experience."
Some of the signature elements of the former occupants of 30 S. Pearl – including Dale Miller, Taste and Aji Steak Stone & Sushi – have been retained and will no doubt look familiar to returning patrons, including the granite bar and wrap-around booth in the main dining room. Sidebar will not, for the moment, utilize the top-floor and banquet facilities that some of the previous establishments utilized.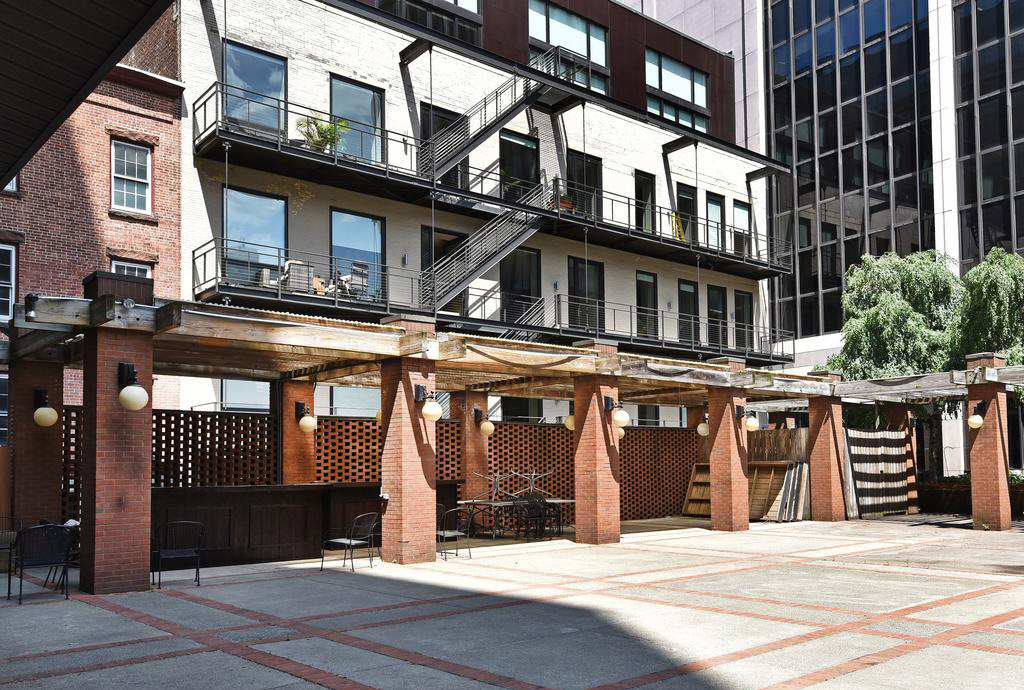 Lynch said he had hoped to open Sidebar in 2020, but the coronavirus pandemic threw a wrench into that plan. The development of vaccines and their widespread deployment enabled him and his team to "start seeing a path forward."
Lynch believes his long experience in the food industry, track record of setting up successful restaurants and strong belief in the future of downtown Albany bodes well for his new endeavor. He's aiming to create a "destination" establishment – for now – but hopes to see the Pearl Street corridor on both sides of State Street flourish and thrive.
"I have relocated, and I love Albany; I love upstate," Lynch said. "And I love this neighborhood in particular with its quirky atmosphere. It's a cool little area. It just has to come back, and we need to bring people down here. That's what I'm trying to do."
About #DowntownWorks
Downtown's offices have in part operated remotely over the past several months and downtown Albany is eager to welcome visitors and the business community fully back when the timing is right and as downtown's reopening progresses.
National, and local trends signal the trajectory for progress and success downtown hasn't slowed — businesses have adapted, and key strategic investments are taking shape. Now is the time to experience for yourself or remind yourself, why downtown works — why start-ups, Fortune 100 and world renowned international companies are containing to invest and grow in downtown Albany, and why downtown Albany has proven successful for your organization.

The many companies occupying downtown Albany offices, and their talent, are innovative and resilient. As more return to the office, Capitalize Albany Corporation and the Downtown Albany BID are gathering insights from industry experts to support office occupiers in making informed decisions. And in speaking with local businesses we're also learning more about upcoming plans and opportunities, new businesses opening, remote-work balance strategies, and of course — why downtown works.
Learn more and share your stories at #DowntownWorks on social media, visit #DowntownWorks on CapitalizeAlbany.com, and www.DowntownAlbany.org/DowntownWorks.