Ducky's Brings Carefully Curated Vintage Clothing To Madison Ave
March 29, 2022
To Ryan Phillips, clothing can be many things – functional, artistic, a means of expression, a personal statement.
"I grew up appreciating style and the way it can be used, and how materials and items can be used," Phillips said. "I always collected clothes and appreciated style, not fashion, how people express themselves and carry themselves in their clothing."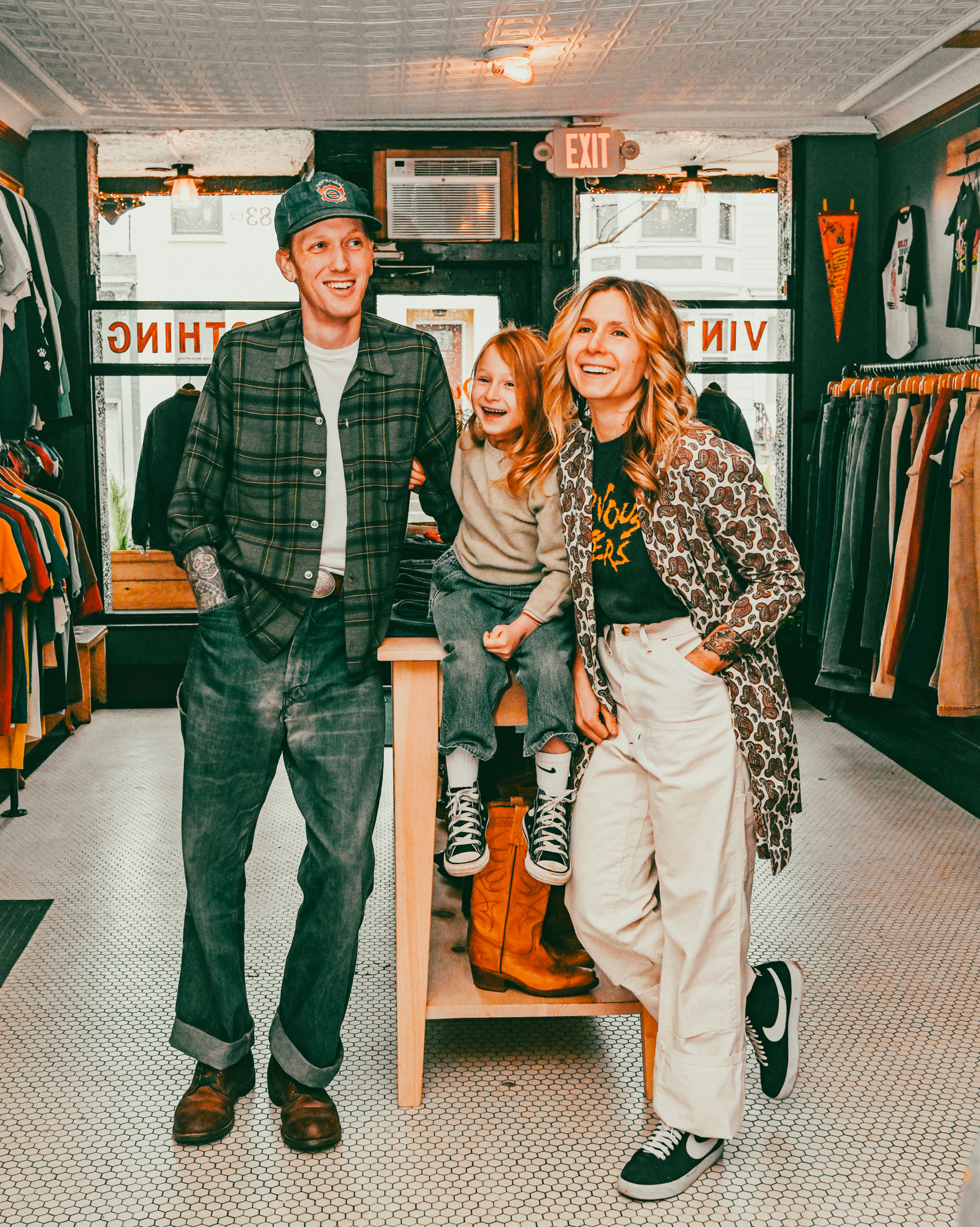 Together with his wife, Lily, Phillips co-owns Ducky's, a vintage clothing shop located at 383.5 Madison Ave. that has been open for several months and recently celebrated its grand opening. The store features a carefully curated and ever-changing array of garments dating no earlier than the 1990s that is constantly replenished during the couple's regular forays across the state in search of unique items that are reasonably priced and built to last.
"Most days I'm still on a budget, and I don't go into a store and drop $200 on one article of clothing because it's beyond what's practical for me to feel good about doing," Ryan Phillips said. "People want cool things to express themselves that they can afford. Most new clothing, a lot of the time 10 other people are wearing it and you wash it and it's ruined. Our clothes have been through the wringer already, they've been in their current state quite a long time."
Ryan Phillips said he and Lily complement one another well on their buying sprees that take place every Monday when Ducky's is closed, as he prefers more utilitarian clothes, while she "adds the funk" and often is drawn to things he might otherwise pass over.
"She has a brighter eye and will grab louder, more fun things," he explained.
The resulting haul, which also features pieces from Ryan Phillips' personal collection, is carefully arranged based on its function – pants, skirts, tops, etc. – rather than in a traditional "gendered" manner that classifies clothing for men or women.
"It's really more about the clothes themselves," Ryan Phillips said. "We curate based on what the room needs at any given time, and that takes on a life of its own. Sometimes, you'll come in and find a bunch of skirts and blouses, if we happened to like them. Sometimes not."
The couple is very particular about the condition of the clothing they sell. Everything is cleaned – some things more than once – before it's sold. The store itself is regularly mopped, swept, and dusted.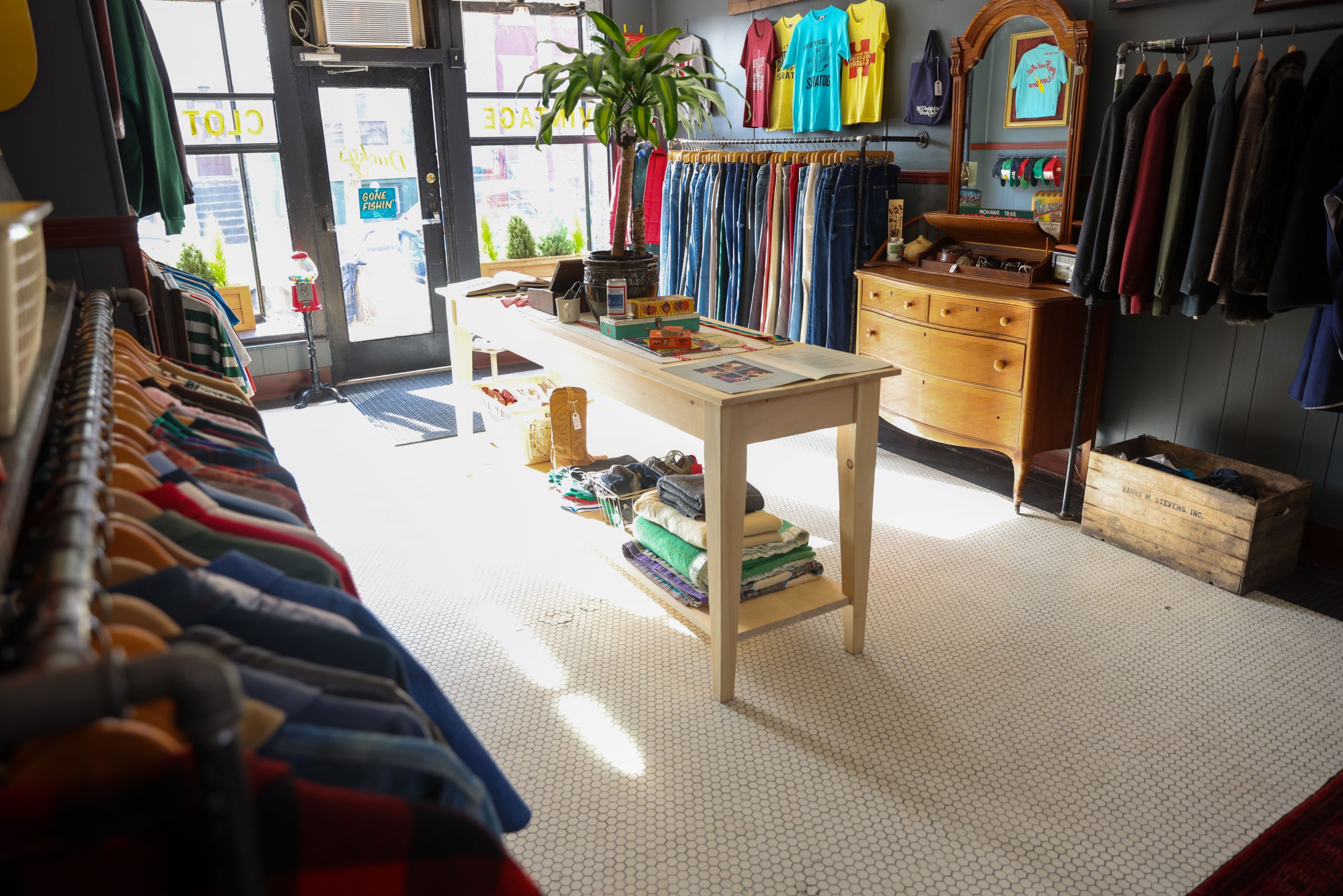 "It's an extension of our home, and we wanted it to feel like us," Ryan Philips said. "The whole experience should be pleasant, not pressured. We want people to hang out and chat."
Ryan and Lily Phillips are Capital Region natives but spent 12 years living in North Carolina. They returned to the area to be closer to family and now live not far from Ducky's in the Delaware Avenue neighborhood with their 5-year-old daughter.
Though opening a vintage clothing store was something they had talked about doing for some time, when it actually happened the process was quite serendipitous, Ryan Phillips said.
"We were walking, and we saw the space with a 'for rent' sign on it. I kind of jokingly said: 'That would be a cool spot for a store,'" Ryan Phillips recalled. "We wondered if we could swing it, and Lily pursued it. She called the guy, and here we are. That's about as thought out as it was."
Ryan Phillips said a number of customers of a certain age have remarked on the fact that the shop shares a name with one of the main characters in the John Hughes classic film "Pretty in Pink" – the vintage-loving Duckie Dale, played by actor John Cryer. But that's just a coincidence. In fact, the name was inspired by something else entirely."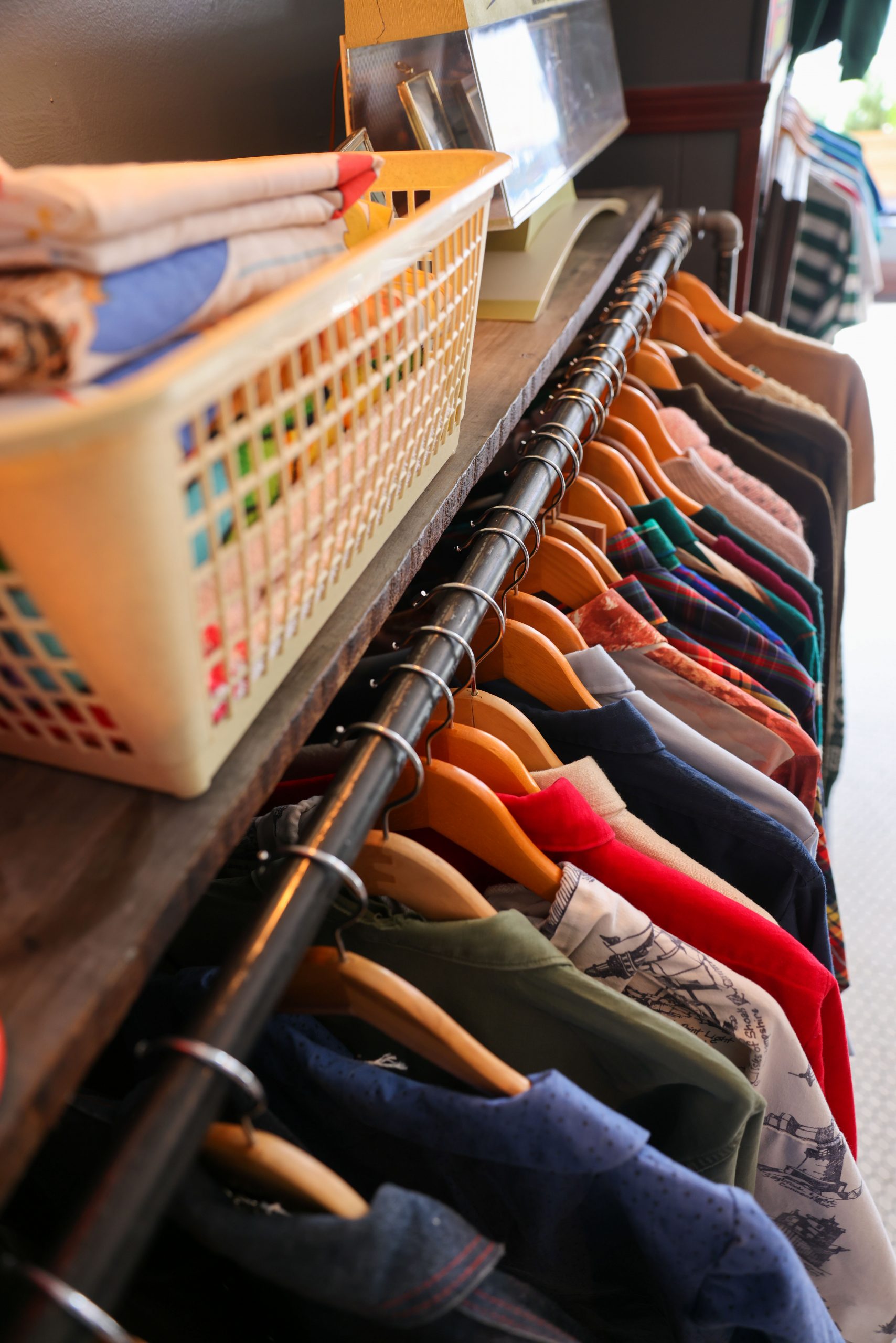 "The most technical answer is duck fabric – what Carhart clothing is made from," Phillips laughed. "It's a form of denim called duck canvas. That's an easy and palatable answer, but the truth is we just wanted something ambiguous that didn't lead in one way or another. It sounds cool and it has a ring to it…I do have a soft spot for John Hughes, though."
Ducky's is open noon to 7 p.m., Tuesday through Sunday. They provide store updates on Instagram at @ducky.s_alb.
ALBANY'S ALL BUSINESS
After two years of challenges – from COVID restrictions to labor shortages and supply chain delays – Albany's businesses have retooled, reimagined, and reopened. From new enterprises to long-standing old favorites, exciting things are happening all over the Capital City. This series will spotlight members of the business community, keeping residents and visitors alike up to date on the latest developments and offerings, including restaurants, retail, nonprofits, and more.