Iconic Warehouse At Huck Finn Has A New Name, Commercial Tenants Announced As Part Of $65 Million+ Transformational Warehouse District Redburn Development Project
May 25, 2022
Following completion of its more than $80 million in new downtown investment, Redburn Development Partners is progressing its historic renovations as part of more than $80 million of investment in Albany's warehouse district. Work is underway at its $17.9 million 413 North Pearl Street major mixed-use redevelopment and $65 million transformation of local landmark, The Warehouse at Huck Finn.
Redburn Development Partners, today unveiled the name to its $65 million-plus project in addition to announcing the four inaugural commercial tenants. The four retail tenants include Huck Finn Home, the next generation of the iconic furniture retailer; Real McCoy Beer Co., the Delmar, N.Y.-based brewery; PWR, the HIIT-focused workout community; and Motor Oil Coffee, the Albany-based craft coffee company.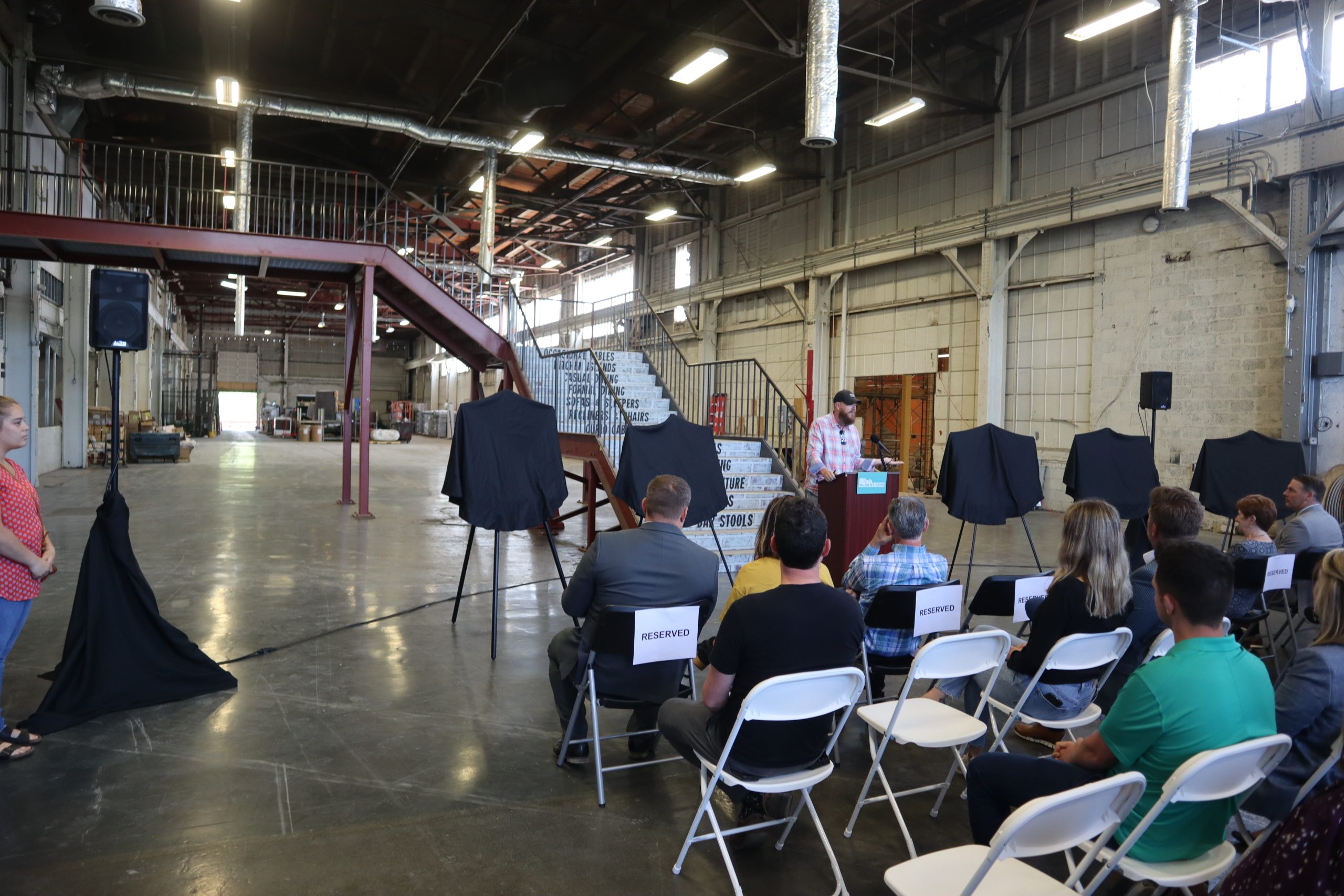 Slip 12, a name that harkens to the building's historical industrial use along the Erie Canal, will be the name of the project. The building, which was built in 1918 for the Albany Perforated Wrapping Company, will house 273 apartments and 45,000 sq. ft. of commercial retail space.
View this post on Instagram
Made possible with support from the City of Albany Industrial Development Agency this project is expected to create at least 300 construction jobs, while retaining 46 existing full-time jobs, with three additional positions added over the course of the first two years. and parking along Erie Boulevard. The project also will feature significant outdoor improvements, such as extensive new plantings, and additional sidewalks.
The first phase of the apartments will be done in October 2022. Commercial retail space will be complete by the late summer/early fall of 2022.
"We are thrilled to be part of this exciting project and look forward to welcoming guests into our new Next Generation Store here at Slip 12. Since we moved into the Warehouse District in the 1990s, our goal has always been to provide the Capital Region with a unique and inspiring shopping experience. This is yet another opportunity for us to do it again! Our Huck Finn Home store, at this location, will feature home furnishings, rugs and accessories for every room in the home offering the great value and customer service we have always been known for. We can't wait for you to see it," said Steven Vanderwarker, president, Huck Finn Home.
"We are excited to be working with the team at Redburn. Since our first meeting it was clear we shared the same vision. Being part of this project in this building in this part of Albany is very special. Using Albany's rich brewing history as inspiration, Northeast Construction Services and KT Interiors have fashioned a space perfect for the Slip 12 project, all while maintaining our Delmar roots," said Michael Bellini, owner, the Real McCoy Beer Company.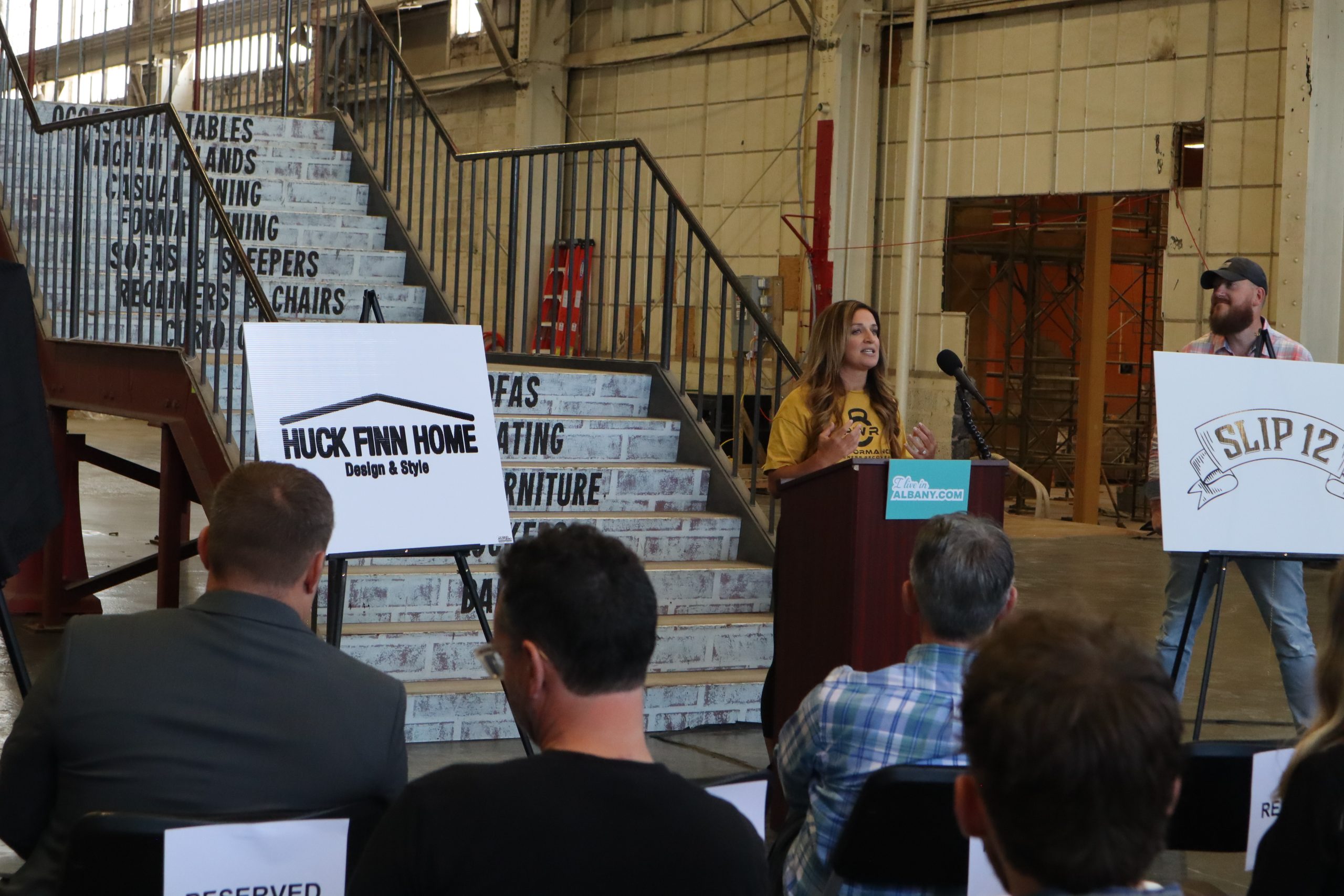 "We are thrilled to introduce PWR to Downtown Albany. There is an incomparable energy in our capital, and its continued growth in residents, hospitality, culture, and tourism is exactly what we're seeking when it comes to an exciting location that aligns with our brand. We believe our members-first philosophy and our holistic, integrated approach to fitness will draw a fantastic community of wellness enthusiasts," said Britt Burnham, founder and CEO, PWR.
"Having worked on so many projects and initiatives within the Warehouse District, this is truly exciting that we're able to open Motor Oil Coffee right in Albany – truly made possible by the incredible team at Redburn Development," said Joe Bonilla and Rich Fazio, co-founders, Motor Oil Coffee. "As our flagship location, we want our fans and customers to come in to truly experience the Motor Oil Coffee lifestyle of revving up to start your day or keep your body's engine rolling."
For more about Slip 12, visit slip12albany.com.