#AlbanyIsAllBiz | 200 Lark Street Transformed To Experiential Cocktail Lounge Where "Every Detail Is Curated"
July 7, 2022
Over the past two decades, the basement space at 200 Lark St. has been home to almost half a dozen businesses. But a few things have remained constant – its grotto-like atmosphere and its use as a wine bar, restaurant, or some combination of the two.
The latest business to set up shop at 200 Lark, The LoFi Bar & Lounge, breaks that mold in a big way, and that departure from the past was very deliberate, according to co-owner Nick Warchol.
"The space has been transformed from top to bottom, and the concept really smacks you in the face when you walk in the door," he explained. "It's a cocktail lounge that feels like a miniature club, and we're really leaning into that. It is very clear that this is not the place it has been for the last 20 years."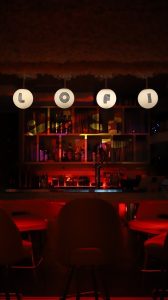 The "concept" is a mash-up of high-end classic cocktails, mid-Century modern furniture, and retro music from the 50s, 60s, and 70s culled from a large collection of vinyl records.
Warchol, who opened LoFi's previous incarnation, a natural wine bar called Post, in 2019 with partners Craig Dutra and Noah Bondy, said the coronavirus pandemic made it clear to him that when it comes to going out at night, patrons are eager for something they can't create themselves at home.
"Why would I spend twice as much or three times as much on having something out when I can meet people at a friend's house and hang out?" Warchol said. "You need to give people a real reason to be out. They can still get sick; there's still some risk. They are paying for the experience. Being here is experiential. You're not just buying a beer at a place. (LoFi) is completely immersive; every detail is curated."
Warchol, who co-owns LoFi with Dutra and Aaron Wilson, said he struggled for some time to make Post work in the face of virus-related lockdowns, restrictions, and ever-shifting regulations. The business, which he described as a "accessible" and "un-stuffy" wine bar, was really hitting its stride just before the COVID crisis, and then was forced to suddenly shift into a "million iterations of what we felt was responsible and viable, given the circumstances."
That included switching from a sit-down concept to take-out, which required altering the menu to be more to-go friendly, and ditching glassware, silverware, and plates in favor of disposable containers. Wine was sold by the bottle in the front of the space. Staffing was a challenge; the natural wine specialist departed, and so did the chef. Post closed, re-opened, and closed again. In the end, it all proved to be too much.
"I just felt uninspired, and I didn't really want to do it," Warchol recalled. "We had just opened Herbie's Burgers across the street, and that was taking off. I knew I liked this space. But it needed to be something totally different."
Working with his wife, who is a carpenter, Warchol set about recreating the space at 200 Lark, with the goal of transforming it. They sought to play up the strengths of the winding, low-ceilinged rooms, setting up nooks with upholstered benches where people could gather in groups, eliminating dining tables and replacing them with high tops.
LoFi does not offer meals, although it does have some bar snacks on hand – a homemade riff on Chex mix that is savory and features rosemary, and bowls of olives. Some of the drinks feature elaborate garnishes. All of it is Instagram worthy. And that's the point.
"We didn't do all this work for nothing," Warchol laughs. "You want people to come in and have a visceral reaction and say, '…This is crazy!' You want them to have their phones out and take pictures. Seeing them have that reaction is very rewarding."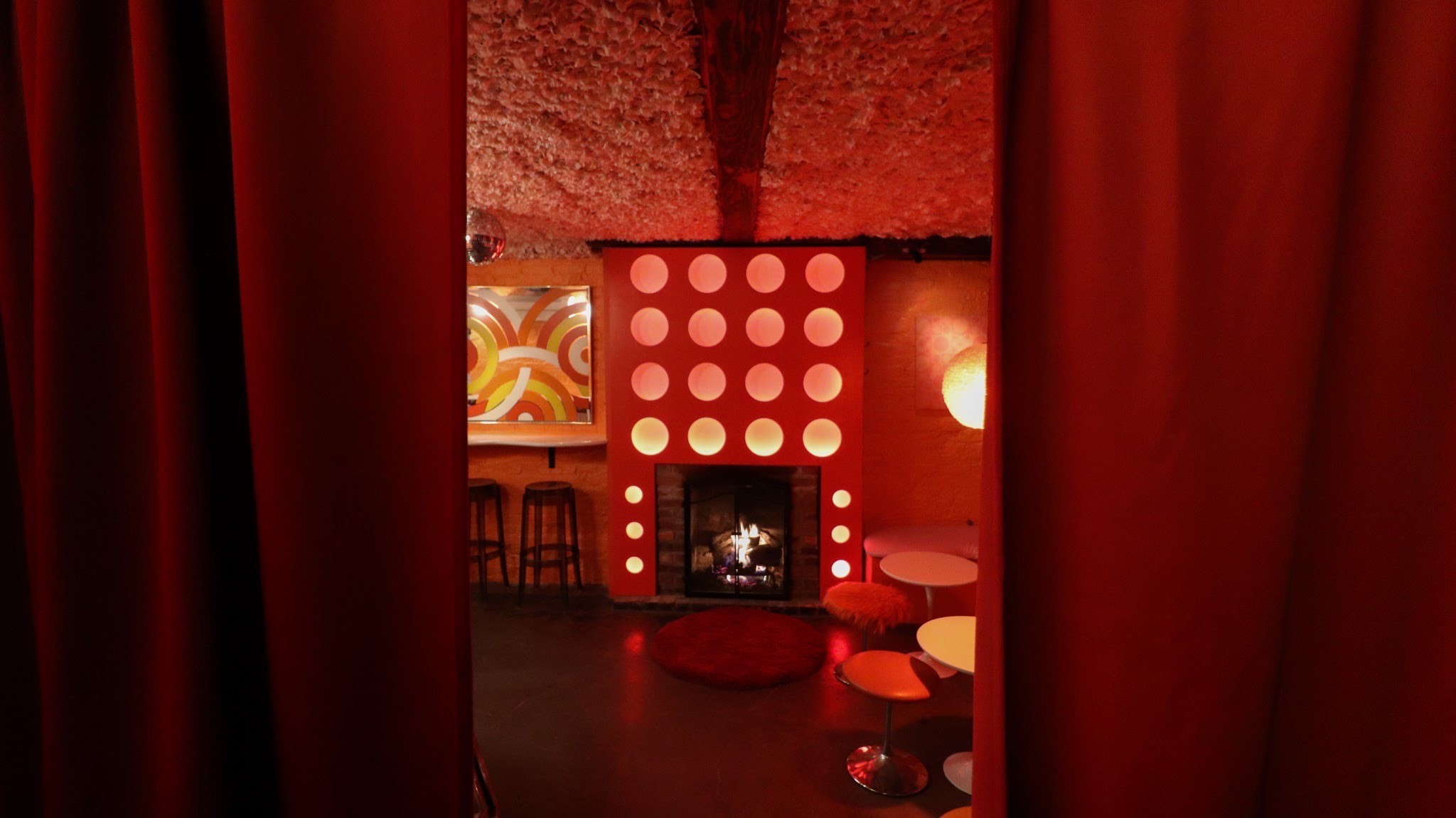 Warchol, who is originally from Hudson and came to Albany to attend St. Rose, has been around the Albany restaurant, bar, and music scene for a long time. He is committed to Lark Street, he said, in part for what he believes it "could be."
"I think it has potential to be this really great mixed-use corridor where people live here, people work here, they go out here. It should be the sweet spot of the city," Warchol said.
LoFi held a grand opening in early April. It is now open from 4 p.m. to midnight every day but Monday. For more information, call (518) 621-7889 or visit @lofialbany on Instagram.
ALBANY'S ALL BUSINESS
After two years of challenges – from COVID restrictions to labor shortages and supply chain delays – Albany's businesses have retooled, reimagined, and reopened. From new enterprises to long-standing old favorites, exciting things are happening all over the Capital City. This series will spotlight members of the business community, keeping residents and visitors alike up to date on the latest developments and offerings, including restaurants, retail, nonprofits, and more.