#AlbanyIsAllBiz | European Tailoring And Alterations Has A New Owner, Finding New Ways To Boost Business
August 11, 2022
Like a lot of people, Mo Rabiu hit a professional wall during the pandemic.
Working from home in her finance job left the eight-year Albany resident feeling tired and uninspired. She needed a change. But unlike others who retied early or quit in favor of a more attractive position, Rabiu went in a different direction and took a significant leap of faith.
She bought a business.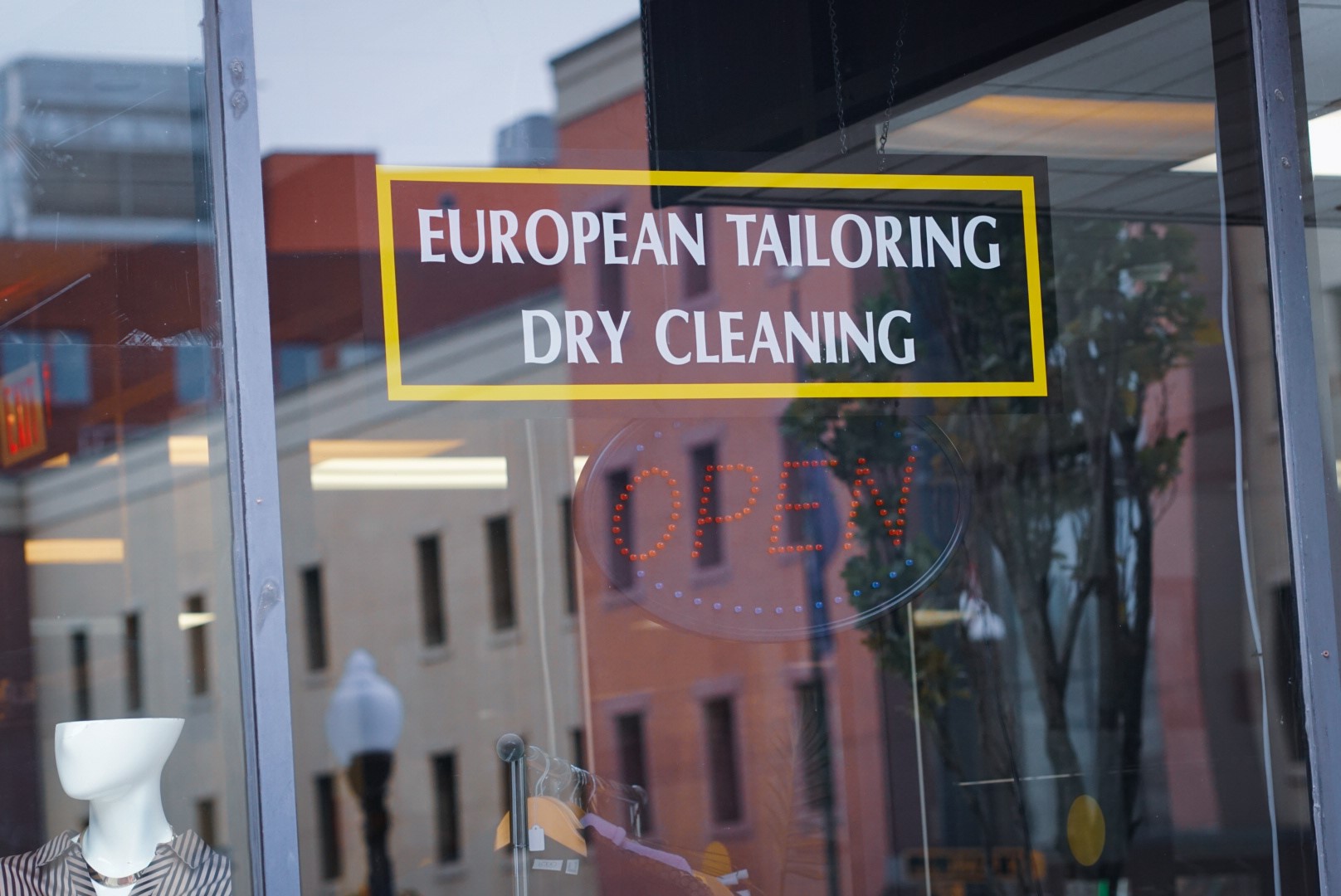 "A lot of people thought it was a crazy move," Rabiu said of her decision in June 2020 – about three months after all non-essential businesses were ordered to close to try to stop the spread of Covid-19 – to purchase European Tailoring and Alterations at 40 N. Pearl St. "Who buys a business during a pandemic? But I figured if I didn't do it then, I would never do it."
Rabiu said she learned from a friend that the former owner of European Tailoring was ready to sell. The numbers were right, she said, and so she took the plunge.
She had always been interested in fashion, having watched her mother design fabric and lace in her native Nigeria. Later, after relocating to the U.S. as a young adult and graduating from college, she had a job as a sales associate for Ralph Lauren in New York City and also worked on the side with a wedding dress maker, which is where she further honed her own tailoring skills.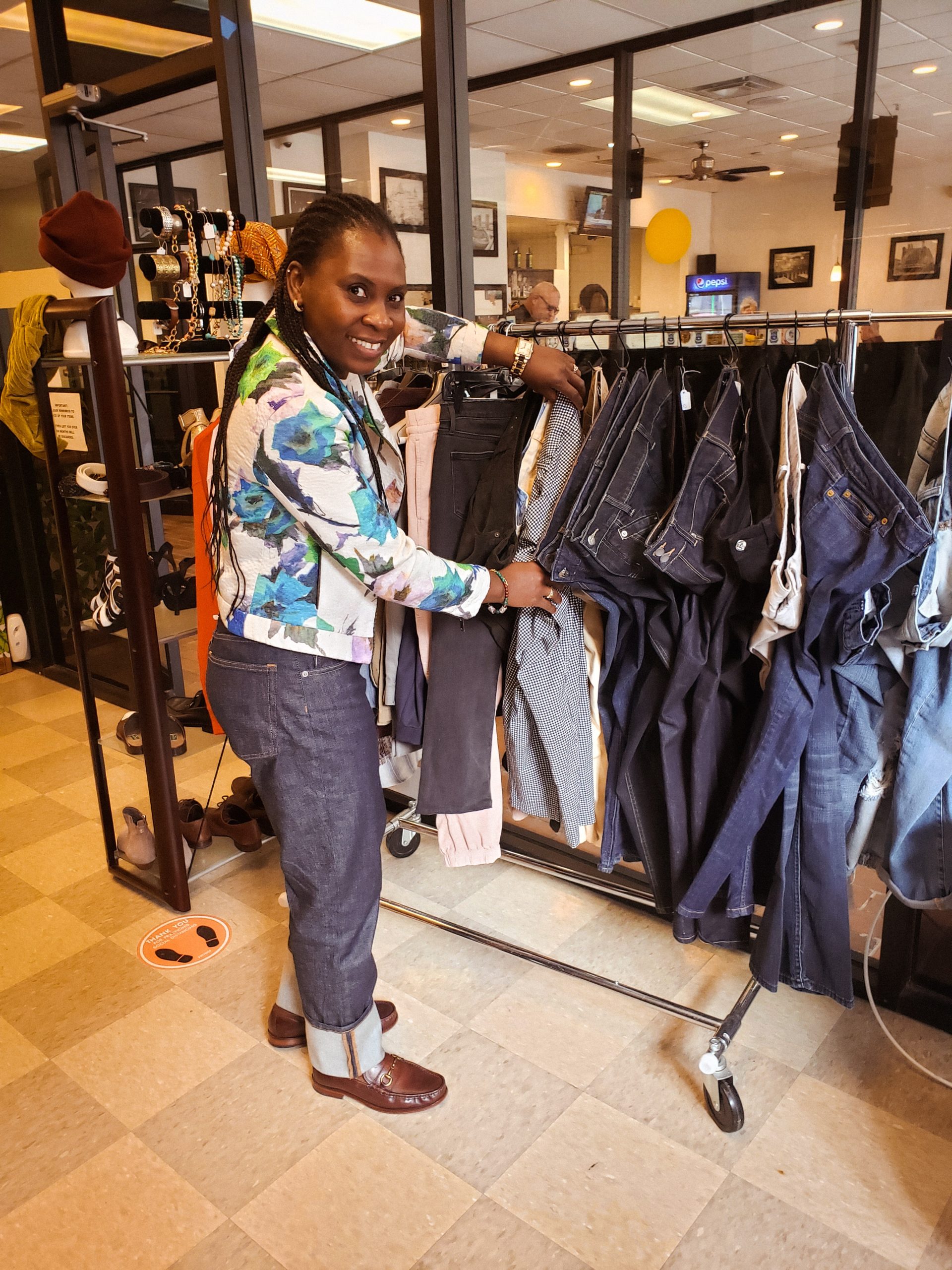 "I have always loved creating," she said. "I guess it's in my blood."
Rabiu said the location of her new enterprise – right in the heart of the city's downtown – was especially appealing, noting that while there are certainly other businesses offering dry cleaning and tailoring services, she is the only one operating in that neighborhood. The fact that the state workforce has not fully returned to the office post-pandemic presented challenges, she said, but things have been picking up.
"In the first few months I started, I thought, 'I hope I made the right choice,'" she recalled. "But it's getting better. There was the pandemic, a change in management, all of that stuff. Every business goes through that. So far, it's looking good."
Rabiu contracts out for dry cleaning and does all the tailoring work herself by appointment. She recently added a consignment element to her shop, offering a mix of vintage "gems" she finds herself during regular trips – the City of Hudson is one of her favorite spots to search – and clothing her customers are looking to sell. This represents yet another mix of the personal and professional for Rabiu, as she says most of her own clothes are consignment purchases.
"I was never into fast fashion, and even though I was in the fashion industry, I never liked the environment of it," Rabiu said. "(Consignment) is something I love to do. I decided to take advantage of the window and do something to decorate, which makes sense since I have a background in visual merchandising."
It turns out that consignment can also serve as a boost for her tailoring business when customers fall in love with a piece that needs alterations. Rabiu's rule of thumb is that buying things a little too big is fine – everything can always be taken in by a skilled tailor – but items that are too small are much harder to make fit.
"You can always take a size eight to a size six," she reasoned. "But there's very little you can do with taking a size two and making it into a size four. I've had to turn down projects that don't make sense."
Rabiu has designed her own clothing in the past, but right now doesn't have the time to devote to that aspect of her creative life. She's focused on the future of her business. She hopes to expand to other locations, and is in the process of scouting out potential spaces. That would require hiring some help, she acknowledges, as she's right now a one-person operation, but it's a problem she's looking forward to having.
"I would still be doing the work, but I would need someone else to help take care of the people," Rabiu said.
European Tailoring and Alterations is located in the Ten Eyck State Office Building at 40 N. Pearl St., Albany, 12207. Hours are Monday through Friday, 8:30 a.m. to 4 p.m., alterations by appointment, call (518) 433-1408 or visit @europeantailoringalbany on Facebook and Instagram.
ALBANY'S ALL BUSINESS
After two years of challenges – from COVID restrictions to labor shortages and supply chain delays – Albany's businesses have retooled, reimagined, and reopened. From new enterprises to long-standing old favorites, exciting things are happening all over the Capital City. This series will spotlight members of the business community, keeping residents and visitors alike up to date on the latest developments and offerings, including restaurants, retail, nonprofits, and more.