#DowntownWorks For O'Connell & Aronowitz
December 8, 2022
O'Connell & Aronowitz, one of the Capital Region's oldest law firms, has deep ties to the City of Albany and a long commitment to its downtown.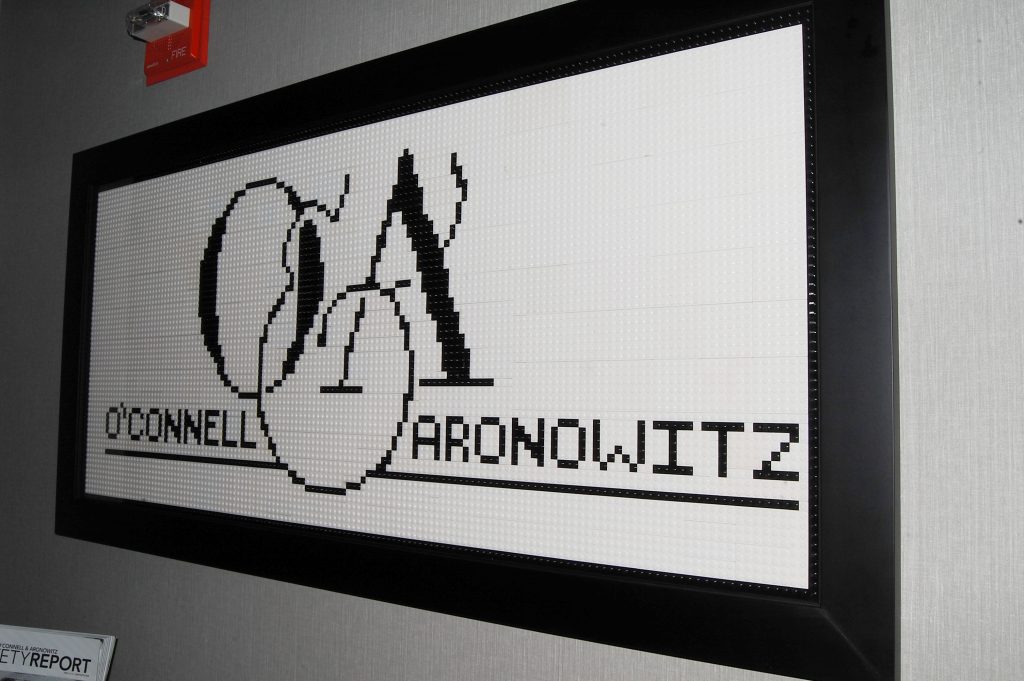 It opened its doors in 1925 with two founding attorneys from opposite ends of the political spectrum: Edward J. O'Connell, chairman of the Albany Democratic Committee and brother of powerful local Democratic leader Dan O'Connell; and Samuel E. Aronowitz, an influential member of the Republican Party.
The firm was originally located at 100 State St. in the Albany City Savings Bank Building, occupying the eighth floor from 1925 to 2002. It then outgrew that space and relocated to its current home in what is now the NBT Bank Building at 54 State St. It is now 32 attorneys strong with a satellite office in Saratoga Springs.
According to Cornelius D. "Neil" Murray, who joined O'Connell & Aronowitz in 1970 as its ninth attorney and is currently its most senior lawyer, the firm "actively" considered decamping for the suburbs about 10 to 15 years ago, but ultimately decided against it.
"We went through all the pros and cons of relocating, but we wanted to be where the action is," Murray explained, noting that proximity to the courthouse and the state Capitol both factored heavily into the firm's decision to stay put. "But part of it also had to do with the ambiance of being in the downtown setting. Office parks are nice, and suburbia is nice. But you don't have the same interaction."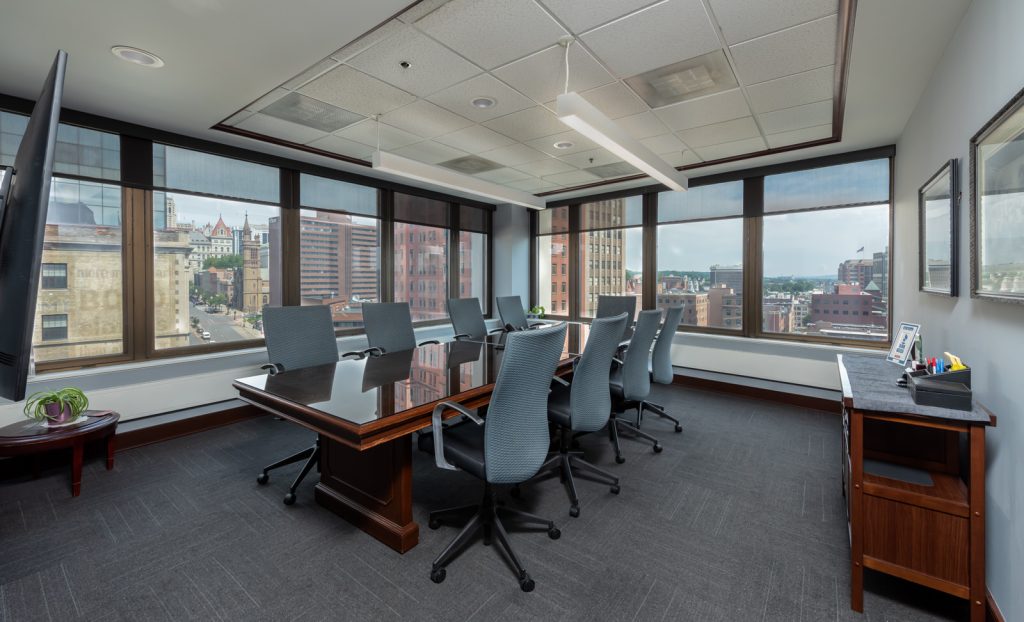 Murray, now a partner emeritus at O'Connell & Aronowitz, went on to reminisce about some of downtown's most iconic historic hotspots, including Jack's Oyster House, which closed in August for renovations that it reportedly hopes to complete in time for the restaurant's 110th anniversary on Jan. 24, 2024.
"I was a devotee," Murray said of Jack's. "When we didn't go there, we went to La Serre." La Serre closed in 2020 after 43 years in business- a victim of the Covid-19 crisis. Murray says he "misses it a lot," but added that he now "makes it's a point" to patronize other downtown eateries and establishments.
"In the old days, I'd go out to lunch quite a lot," he said. "I liked to see people in the street and run into colleagues from other firms. It's not quite the same now. We've lost something due to the internet and technology, which keeps us connected but we pay a price for it. It's important to me to support the local businesses that remain downtown so we can keep them open."
Murray said he's encouraged by the current revitalization of downtown, which includes construction of new housing opportunities.
"It's an interesting and vital phenomenon we're seeing across the country," he said. "There's a migration back from suburbia – particularly among young people – which I think is good. When you have people living in an area, they care more about it than when they just come in for commercial reasons or to go to the office."
"Trying to find the sweet spot in terms of an appropriate mix of residential and commercial is vital," he continued. "And that's certainly important to Albany as well."
About #DowntownWorks
Downtown's offices have in part operated remotely over the past several months and downtown Albany is eager to welcome visitors and the business community fully back when the timing is right and as downtown's reopening progresses.
National, and local trends signal the trajectory for progress and success downtown hasn't slowed — businesses have adapted, and key strategic investments are taking shape. Now is the time to experience for yourself or remind yourself, why downtown works — why start-ups, Fortune 100 and world renowned international companies are containing to invest and grow in downtown Albany, and why downtown Albany has proven successful for your organization.

The many companies occupying downtown Albany offices, and their talent, are innovative and resilient. As more return to the office, Capitalize Albany Corporation and the Downtown Albany BID are gathering insights from industry experts to support office occupiers in making informed decisions. And in speaking with local businesses we're also learning more about upcoming plans and opportunities, new businesses opening, remote-work balance strategies, and of course — why downtown works.
Learn more and share your stories at #DowntownWorks on social media, visit #DowntownWorks on CapitalizeAlbany.com, and www.DowntownAlbany.org/DowntownWorks.