Ribbon Cutting Put On Hold By Pandemic, El Rey Mexitalia Today Celebrated Two Years In Business
April 24, 2023
After being open for just over two years, starting up during the middle of the pandemic, the three co-owners today celebrated the restaurant's opening, and now its planned growth in the future with the community. An overdue ribbon cutting ceremony and official grand opening event was held at 11 a.m. to celebrate the restaurant's 2nd year in business.
El Rey Mexitalia will be offering free samples and portions of menu favorites, beer and more for customers during its official grand opening day.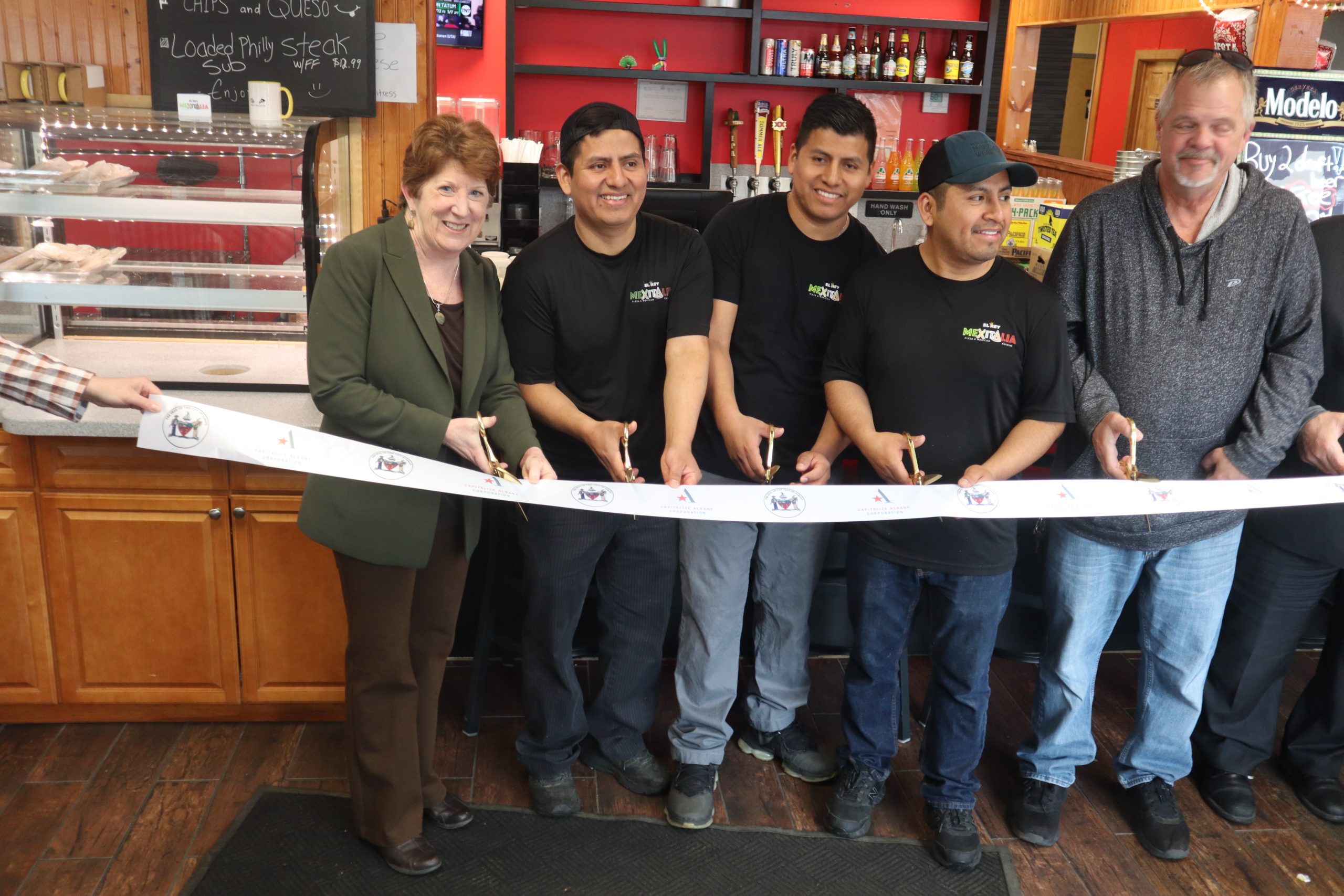 After more than a decade of honing their skills and building their savings, friends Jesus Vazquez, Francisco Hernandez and Armando Hernandez decided to pursue a concept they had been dreaming up and opened their Mexican-Italian restaurant January 25, 2021 — El Rey Mexitalia.
The group had anticipated some challenges knowing they were opening nearly a year into the pandemic, but the small staff of four faced rising food costs and balancing the influx of deliveries with their customers dining in as pandemic-related space capacity restrictions remained in place. The initial team was the three co-owners and an additional cook they hired who was also working 60-80 hours a week with them to keep up.
Today, owners say the restaurant is now fully staffed and operations are steady, allowing them to focus on expanding menu offerings and enhancing the in-house dining experience.
Making it through some of the difficulties of their first year in business was in part due to the support of friends and family.
Collectively the trio gathered three decades of industry experience, finding their individual passions for Mexican and Italian dishes before pursuing their own venture. Both Vazquez and Armando Hernandez had worked at TJ's Café on Central Ave. for ten years. TJ's closed in March of 2022. Francisco Hernandez had spent a decade at Lanie's Café in Loudonville.
Now in finding their footing with even more plans for the business in the future the three co-owners are hoping to attract some newcomers and reach those that have ordered delievery but that haven't been in the restaurant before. Open seven days a week, learn more about El Rey Mexitalia and its menu at https://www.elreymexitalia.com.